50 Free And Almost Free Holiday Activities For Kids
This website may earn commissions from purchases made through links in this post.

Christmas time also means Summer school holidays, nearly 50 consecutive days with the kids at home.
Entertaining kids can be expensive. Take just going to the movies for example. Tickets alone can cost a family around $50, add popcorn and drinks, you're looking at closer to $80 just for a couple of hours entertainment.
I don't believe kids need to be entertained 24/7. In fact, I think it's better if they're not, that they have downtime to use their imaginations and take responsibility for their own entertainment. Psychologists also argue that boredom is good for kids).
For me, Summer holidays meant riding bikes and playing 'make-believe'. The skipping rope became a makeshift petrol pump tied to the back porch, the cubby was the shop where we had empty cans and boxes to buy and we made our own paper money. Someone was the robber, someone was the cop someone was the shop assistant, someone was the petrol attendant… We built a ramp on the sewer access to ride over.
Summer used to mean running around under the sprinkler, trying to avoid bindies.
It meant backyard cricket. Dad actually mowed a pitch in the lawn and we used the upturned trampoline as a wicket keeper.
And after I turned 14, Summer meant extra shifts at my casual job, keeping me busy and giving me extra cash to go to the movies with friends.
Even though boredom is good and kids should learn to entertain themselves, that doesn't mean you can't have some fun!
And sometimes, for everyone's sanity, it's good to have a list of ideas on hand to help inspiration.
50+ Frugal Holiday Ideas for Kids
Outdoor activities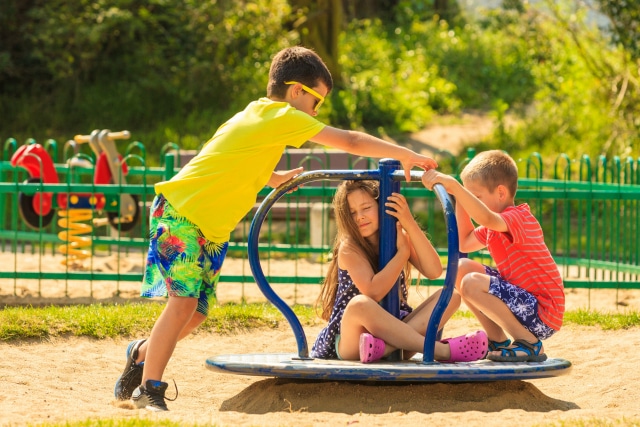 1. Swimming – While the days of running under the sprinkler for hours may be long gone thanks to water restrictions, there's still the local pool, beach, dam, lake or river.
2. Sports – Nothing says summer like backyard cricket. But there's also handball, basketball, frisbee, croquet, catch, tag, backyard Olympics, Red Rover, elastics and all the other great games we used to play as kids.
3. Camping – If you've got a tent, then camping can be a great, inexpensive family holiday or weekend away, but a camp out in the yard can be just as fun.
4. Picnics, Parks and Gardens – Visit your local park or garden or have a picnic in the backyard. Or eat on a mat on the loungeroom floor on rainy days. Eating picnics breaks lunchtime routine without breaking the budget. Public parks with play sets while away many hours and give kids a chance to socialise with other kids.
5. Gardening – Kids love digging in the dirt and tending to their very own plants. Plant some seeds and watch them grow over the holidays. The kids will love looking after them and it's teaching them responsibility. Even better if they can pick and eat the harvest.
6. Walking/ hiking – Discover the local area, local wildlife and maybe feed some ducks, all while getting plenty of exercise.
7. Bike riding – We spent a great deal of our childhood on bikes. My grandfather and my father both built bikes out of old, recycled parts, so there were enough bikes to go around for all the kids in the neighbourhood.
8. Fishing – Drop in a line and come home for dinner. An early morning trip to the river for a spot of fishing is a great summer bonding activity.
9. Christmas Carols by "twilight" – Christmas carol night is an awesome free night out for the whole family.
10. Christmas light spotting – map out the local houses sporting Christmas lights and take a driving tour by night.
11. Berry picking – depending on where you live, strawberries are in season in summer. And after picking and eating there is baking and preserving.
12. Free Play – Kids should get plenty of time for free play. Not only is it fun, it's important for healthy development.
Indoor activities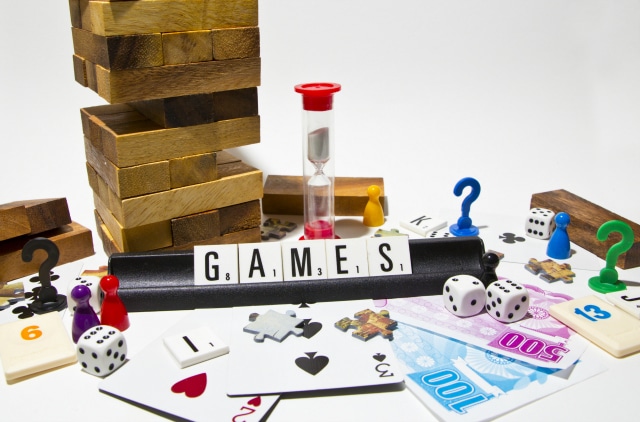 13. Read a book – this was my all time favourite pass time. For young kids, read a book together. Make sure to visit your local library so you have plenty of reading material around the house.
14. Storytime – related to reading but can also be 'bookless' storytime where children and adults take turns making up the story.
14. Do a jigsaw puzzle – check out your local library for puzzles, games and other toys.
15. Board games, cards and other games – other games might include something like charades. For ideas and resources, see below.
16. Have a movie night.
17. Baking – Getting children in the kitchen teaches them life skills and can be a lot of fun albeit messy. You could try baking and freezing slices and muffins etc together for back to school lunch boxes.
18. Put on a play – this can take hours of preparation and as you're the audience, it gives kids something to do and you a break If you've got a video camera, you can record them for posterity.
19. Do some dancing – a dance off is not only fun, it provides plenty of exercise.
20. Learn a new skill or hobby – From knitting to stamp collecting, a new hobby now could become a life-long love.
21. Write a story – Get budding young novelists to put their imaginations to work and write a story or two. Of course, you don't have to stop at stories, what about a letter to a friend or a blog – there are some great examples of kids who actually make money from their blogs writing about what they love.
22. Drawing – Why not illustrate that story you've written? Or make a cartoon. Or just draw the dog. For drawing tutorials see resources below.
23. Play dough – Get a no-cook playdough recipe here.
24. Revisit old toys – It's amazing how forgotten toys can take on a new appeal. Plan ahead and put toys away in the cupboard so they can come out new and exciting during the holidays.
25. Dress ups and Make-believe/Role play – Kids love dressing up. It doesn't have to be with expensive costumes from the shop. Old clothes, hats, gloves, scarves and accessories contribute to some great imaginative play.
26. Build a sheet fort or indoor cubby.
27. Create a scavenger hunt – This is a good activity for older kids to organise for the younger ones and can be heaps of fun. For a simple scavenger hunt, take photos of random objects around the house (or parts of objects to make it harder) and then let the kids find them.
28. Breakfast in Bed – Our variation when we were a little older was to take turns at sleep-overs to write up a menu and serve breakfast to each other restaurant-style with napkins and the whole shebang. It was one of my favourite games as a kid.
29. Science activities – Remember Julius Sumner Miller and The Curiosity Show (see it on YouTube)? Combine fun with learning by doing some backyard science experiments. For science ideas and resources see below.
30. Indoor sports with socks – Like wastepaer bin basketball.
31. Decluttering – Discover forgotten toys by getting the kids to declutter their rooms.
32. Chores – chores around the house not only take up time but take the pressure off you and teach kids responsibility. Young kids love chores and older kids get long-term benefits from household chores.
33. Nap Time – you're never too old for nap time.
Craft Activities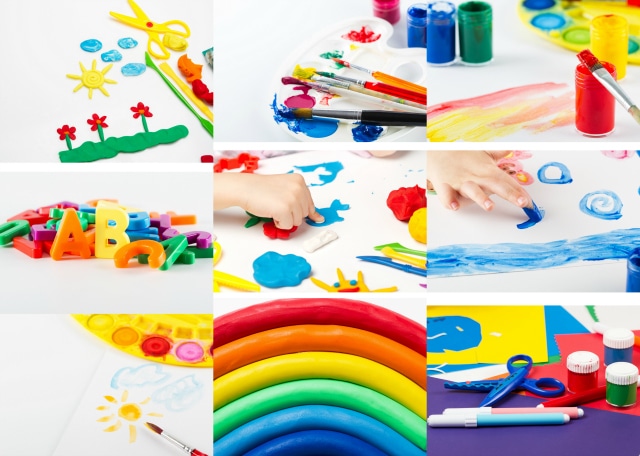 [Read further: 13 Essential Kid's Craft Supplies]
34. Make Christmas Cards and Gifts like these salt dough ornaments.
35. Check out local art and craft classes.
36. Create a scrapbook or album – digital cameras and editing make this task a lot easier and cheaper
36. Draw chalk drawings on cement – we used charcoal from the BBQ once. Whilst effective (and it washes out), my grandma was not impressed.
37. Craft sessions – see below for ideas and resources.
38. Make some jewellery.
39. Painting.
40. Colouring in – for free resources, see below.
41. Make and fly paper aeroplanes or a kite – And watch Paper Planes for inspiration.
Local Attractions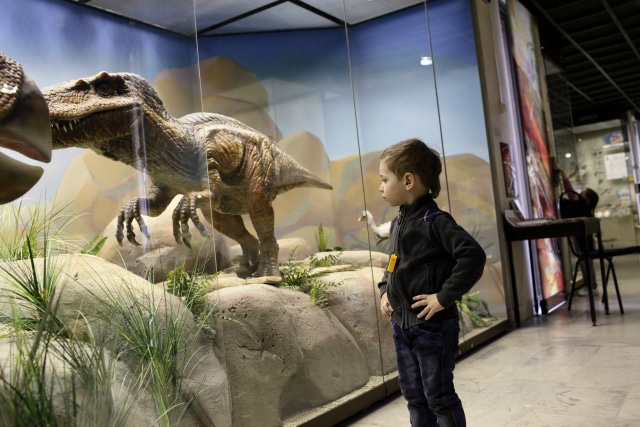 42. Visit the museum – or other free local attractions like the art gallery.
43. Celebrate Australia Day – Often council or other organisations host live entertainment and BBQs for Australia day.
44. Visit the library – not only is it a place for free books, ideas and resources, toys, DVDs and magazines, libraries often run vacation programmes including story time.
45. Community events and programmes – have a look through the local paper, contact the local council or check out the PCYC for workshops, events and programmes run through the school holidays.
46. Go bowling – or mini golf. Not so free, but scour through the local paper or shop-a-dockets and you might find discounts for these and similar activities. This goes for the movies too.
And a few Other Ideas
47. Start a family tradition – Any one of the above could become a family tradition. It's these traditions and special moments that we remember in our adulthood.
48. Child swap – You mind my kids this weekend, I'll mind yours next weekend.
49. Hang out with friends. A backyard BBQ is great for adults and kids alike.
50. Throw a slumber party.
Plan ahead – some of these activities take a little organisation and planning or a little research into what's on in your local area. Having a well-stocked craft box and a few games at the ready, will make wet weather a lot easier.
Get the kids involved. As the article on boredom suggests, let the kids make their own list of activities so that they take responsibility for their own entertainment and they are more invested in the ideas.
Some Resources
Craft Resources
Other Kids Craft and Activity Websites:
Kids craft blogs:
Colouring-in Resources
Activities and Other Resources
JOIN THE NEWSLETTER