Budget Hobbies That Save Money + Tips to Reduce the Cost of Supplies
This website may earn commissions from purchases made through links in this post.
These budget hobbies are not only inexpensive; some can even save you money. Also, tips for saving money on supplies.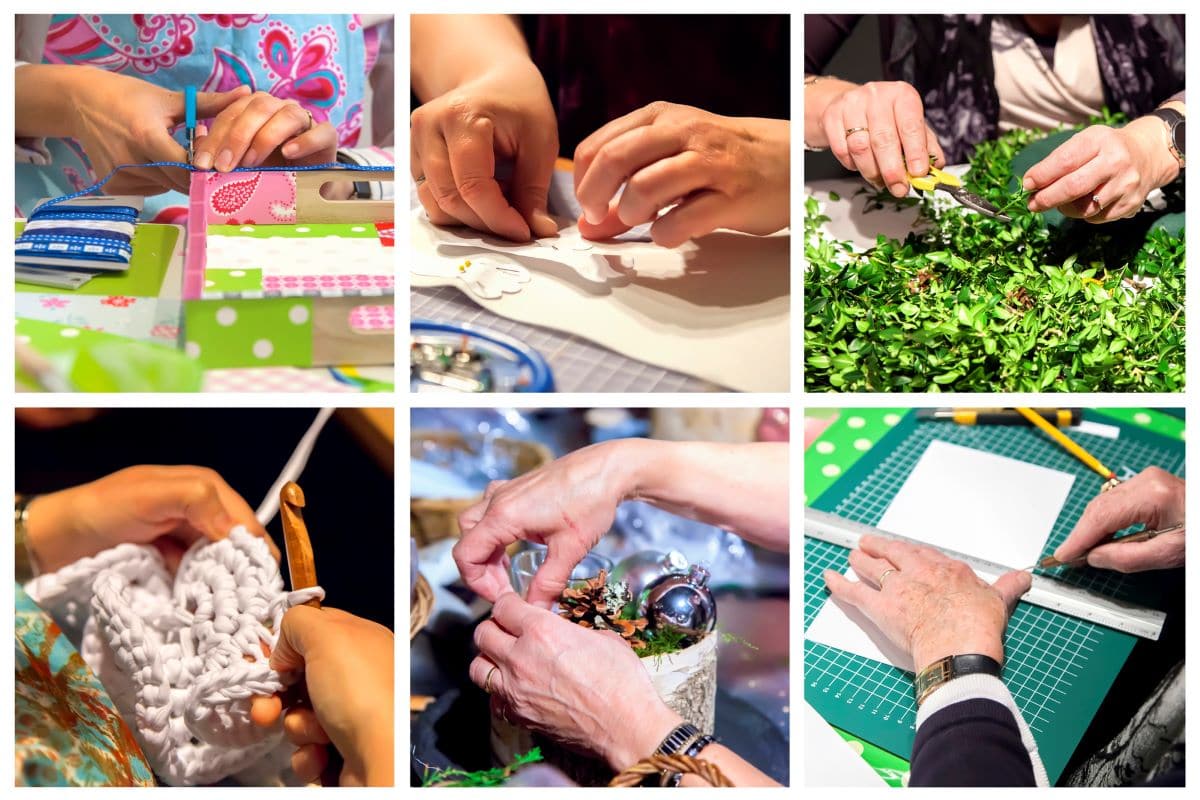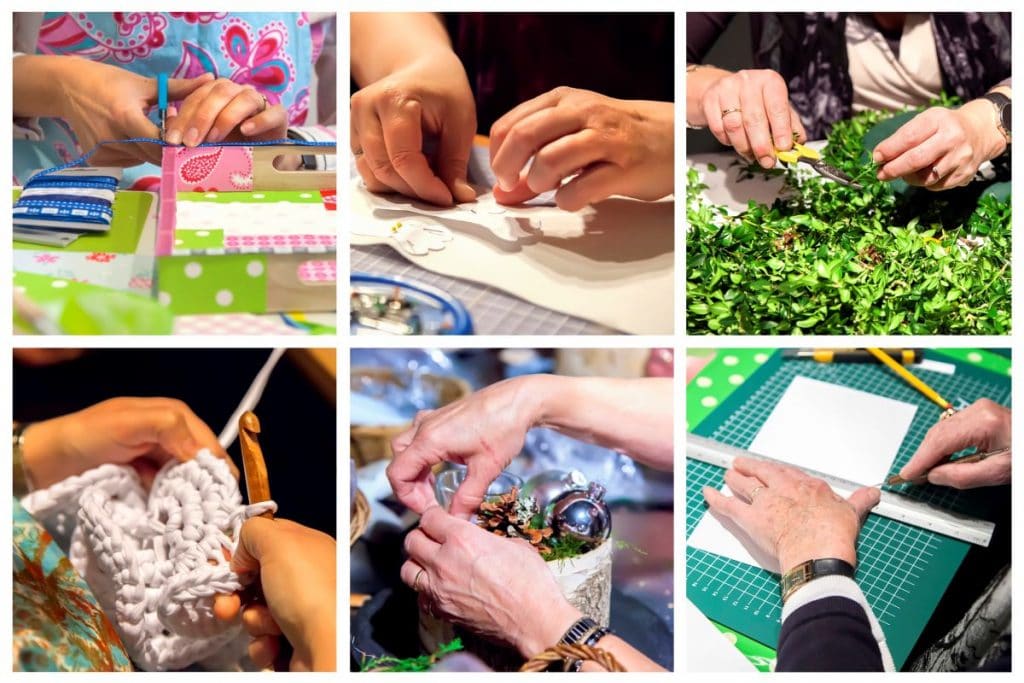 Hobbies are a source of joy and entertainment, and they give you a feeling of achievement and satisfaction.
And as much of our work becomes increasingly hyper-specialised and disjointed in the name of increased productivity, having the satisfaction of doing a project in its entirety, from start to finish, is important for our sense of self and well-being.
In fact, there are a lot of good reasons to have hobbies.
Hobbies are fun, they improve our mental health, they can help reduce stress, they offer new challenges, we can make new friends with people who share similar interests, hobbies enrich our lives, and they can even help our careers.
The downside is that hobbies can be expensive. There are the materials, the equipment, the gadgets, magazines, shows, membership fees – all of this adds up. And when the cost of living bites, hobbies are the first things to go.
So in this article, I share some budget hobbies that require little or no money, hobbies that can actually save you money, and some tips for reducing the cost of the hobbies you have.
Frugal Hobbies that Require Little No Money
There are thousands of different hobbies a person could take up.
There are physical or active hobbies like sports, creative hobbies like watercolour painting or woodwork, mental hobbies like reading or Suduko, musical hobbies, collecting hobbies, and hobbies that fit into more than one of these categories (my friend builds, collects and races rally cars – it's certainly not frugal, but bridges all of the categories above).
Not all hobbies require a lot of equipment or materials. Here are some low-cost hobby ideas:
Cooking
Gardening
Hiking
Yoga
Weekend sport
Running
Reading
Puzzles (Suduko, Crossword, Jigsaw) You can borrow jigsaw puzzles from the library
Swimming
Bird Watching
Plane Watch
Writing
Volunteering
Singing
Stand up comedy
Learning something via free online courses
Board games
Drawing
Dancing
Learn a language
Learn to code
Geocaching
Upcycling
Meditation
How Hobbies Can Save You Money
Some hobbies aren't just frugal; they can actually save you money.
Consider cooking, for example. Learning about cooking techniques, how to use different ingredients, and developing your kitchen confidence means you can whip up delicious frugal meals and speedy meals, so you don't have to rely on takeaway food.
Here are some other ways hobbies save you money:
Hobbies provide hours of entertainment. Having a hobby or two (or ten), you enjoy means you're never bored, and you don't need other people to entertain you all the time.
When you're spending time weeding the garden, reading a great novel, bushwalking, doing yoga, playing soccer, or gaming, you're not out spending money.
Hobbies give you skills to DIY. Being able to mend clothes, repair furniture, or do your own home upgrades allows you to save money on labour costs.
Creative hobbies can provide an end product with a functional purpose. Creative hobbies like quilting, for example, not only fill your leisure hours, you end up with something that can be used (a blanket, in this case). That means your money is doing double duty – it's buying you fun and home goods.
My husband built a very solid pine bookshelf for a fraction of the cost of what was in stores. He also built a kid's play kitchen by upcycling old beside drawers, which also saved us money.
Hobbies Can Become Gifts. There is nothing like a hand made gift that is a labour of love. When you make gifts, you're also doubling the value of your money – it's spent on leisure and gifts. There's also the sense of satisfaction that comes with crafting with your own hands, which, of course, is priceless.
Hobbies Give You Skills That Could Become an Income. Practising your hobby hones your skills, giving you a side hustle or extra income, although not everything has to be a side hustle.
Hobby Ideas That Can Save You Money
Cooking
Gardening
Sewing, knitting, crocheting, quilting etc
Woodworking
Home brewing
Making jams
Car maintenance
Handyman / fixing things /DIY
Making soap/ beauty products
Camping (compared to other types of travel)
Flipping (for example, buying an old dresser, doing it up, and selling for a profit)
Bargain hunting (couponing for the US readers)
Walking (as in general fitness can reduce medical bills as long as you don't injure yourself)
How to Save Money on Hobbies
Hobbies add enjoyment to life and give you a sense of accomplishment. But there are many hobbies that can cost a lot of money with all the materials and equipment.
So how do you save money while still enjoying your hobbies?
Buy Second-hand Tools, Equipment, and Materials
Many people start a hobby and then change their minds. Or they are enthusiasts who like to upgrade equipment regularly and sell their still-good equipment second-hand.
Either way, it's an opportunity for you to buy at a fraction of the cost of brand new.
Keep an eye out on Gumtree and Facebook marketplace for hobby tools and equipment.
Op-shops and Pawn shops (like Cash Converters) can also be a great place to find hobby tools and materials – I have an op-shop and a Cash Converters a few doors down…so much temptation!
The op-shop has a huge range of scrapbooking things, crochet, knitting, sewing supplies, fabrics, random craft items, and tools.
The Cash Converters has second-hand instruments, music equipment, games, fishing gear, kayaking stuff, photography gear, camping gear, bikes – just about anything you can think of. They're not always cheap, so it pays to haggle (they even suggest haggling on their website).
Upcycle/Recycle Hobby Supplies
Rather than buying new materials, upcycled materials are both cheaper and better for the environment. How can you use what you already have in a creative way to fill a need?
You can also use natural objects in crafts; just be sure you don't take them from National Parks.
Other places to look for materials to upcycle are:
Charity shops
Reverse Garbage stores (like this one)
Refuse recycling stores (tip shops)
Garage sales
Curb-side pick-up (or just stuff dumped curb-side)
Ask For Materials or Tools as Gifts
Do you have family members who don't know what to give you at Christmas or for your birthday?
Take the pressure off by suggesting materials for your hobby or a gift card so you can buy what you need.
Keep an Eye Out for Sales
Budgeting for your hobby, giving yourself a hobby allowance, and then maximising that allowance by only buying on sale is a great way to control your hobby spending.
Check out Discount Stores
Discount stores like The Reject Shop and Two Dollar Store are great places to pick up art supplies that are pretty good quality but a lot cheaper than specialty art stores.
They also have random selections of tools and stuff that can get you started on a hobby.
Hobbies enrich our lives, but you don't need to be rich to enjoy them. By choosing hobbies that don't require a lot of expensive equipment, you've got something to enjoy on your weekends that won't break the budget.