How to Find More FREE eBooks Than You Can Read in a Lifetime (Legally)
This website may earn commissions from purchases made through links in this post.
Buying eBooks can add up. Read them for FREE, from the latest releases to literary classics. Here's how to find free eBooks legally.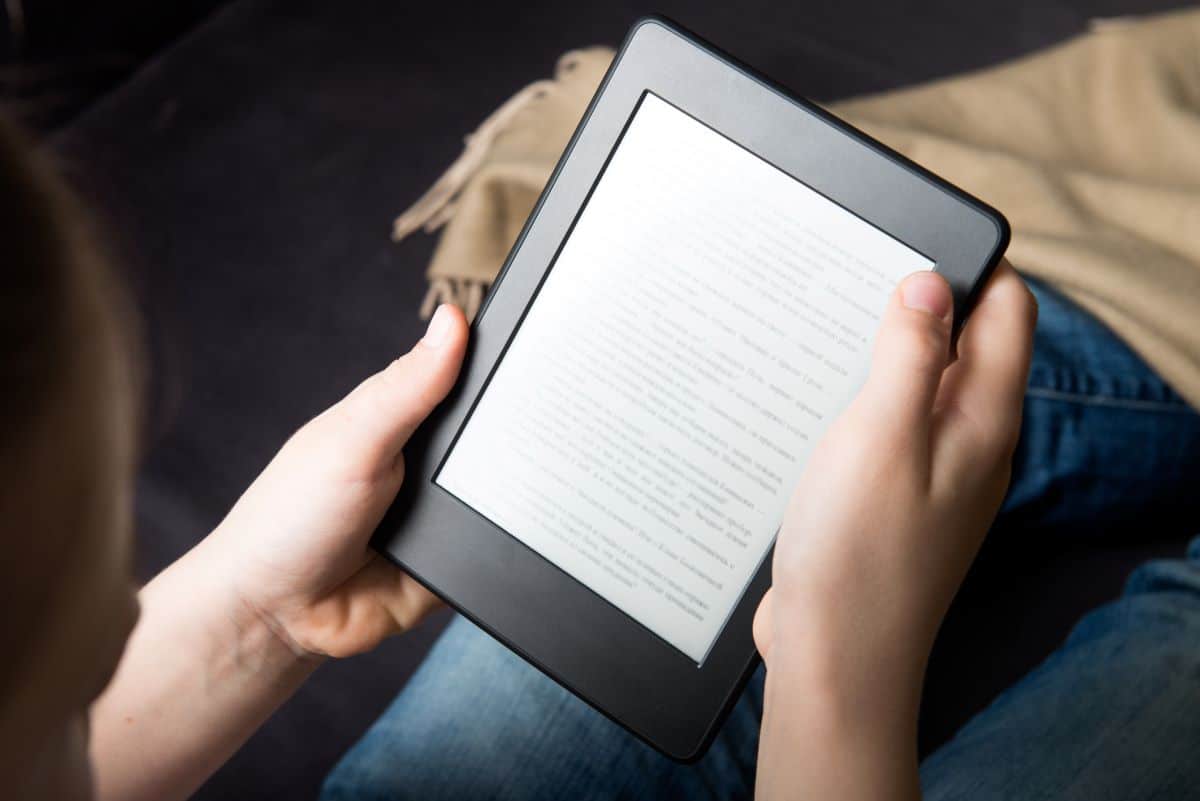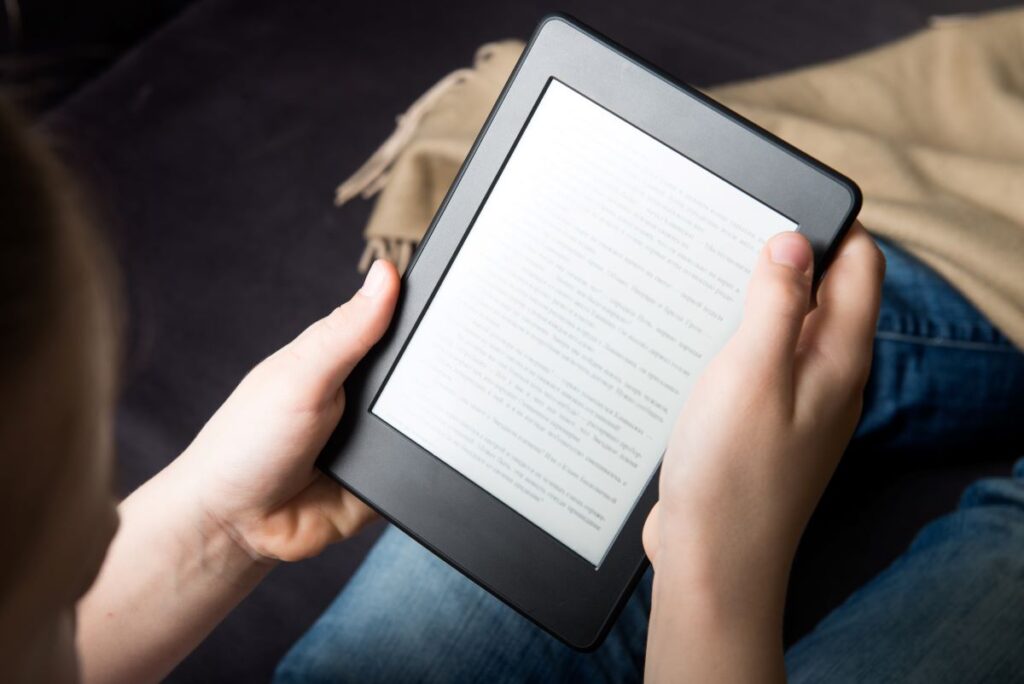 Gain access to millions of books instantly and for free with eBooks.
From literary classics to the latest releases, biography to business books and everything in between, you can find it online, and you don't have to pay a cent.
You DON'T even need to buy an eReader (although they are pretty great). You can read books on your phone, tablet or computer using free reading apps.
How to Read Ebooks (Apps and Devices)
eBooks can be read on a dedicated reader, on a smartphone or tablet using a reading app, or on your computer via a browser or app.
Apps include Apple Books, Google Books, Kindle, Kobo, Nook, Many Books and Libby. For PDFs, I like to use Foxit on the computer and tablet.
You don't need to be loyal to just one store; you can download all the apps, compare prices and get books from many stores. Or just stick to the free ones. The exception is Apple Books. You can only read them on Apple devices.
And if you're using an app on a phone, tablet or computer, you don't need to worry about file formats or downloading; it all happens easily in-app.
If you use an eReader, you will (mostly) need to stick to the file formats that the reader supports (more on that below).
Adding Books to Your Device from Non-Native Stores – eBook Formats
While there are many readers now on the market, the leading contenders are the Amazon Kindle range, Kobo's Kobo reader range, and Barnes and Noble's Nook.
Generally, you can only read Kindle books on a Kindle (and apps), Nook books on a Nook (and apps), and Apple books on an Apple device.
If you're downloading books onto a reader from the store native to your reader (i.e. downloading books from Amazon to your Kindle), then the books will automatically appear, and you also don't need to worry about file formats.
However, if you're downloading books from some of the other websites listed below to put on your reader, you will need to ensure the eBook file is in the correct format.
Most readers support ePub, the universal file format for eBooks (except Kindle, more below). So if you have a reader other than a Kindle and download an ePub, you can't go wrong.
Kindle is currently changing format. From late 2022, you will no longer be able to send MOBI (.AZW and . MOBI) files to your Kindle, although existing files will still work. If you are downloading files from stores that are not Amazon, you won't be able to use the MOBI file format after the change (we don't yet have an exact date, so MOBI files currently still work).
The good news is that Kindle will finally support (sort of) ePub files 🎉. Not direct support, unfortunately. Instead, ePubs can be sent to Kindle and will be automatically converted to Kindle's native format.
Readers also support other formats, including PDF, DOC, DOCX, HTML, RTF, TXT, as well as image files. This can be handy if you want to read other documents on your reader.
Transferring Books to Your Reader
To transfer your eBook (or other documents) onto your reader, you have several options.
The first is 'sideload' your ebook onto your reader by downloading files onto your computer first. Then plug in your reader via USB port, open the folder, and copy and paste (or drag) the eBook format into your reader folder.
An alternative is to use the free Adobe Digital Editions that facilitates the transfer of books between devices for Adobe DRM protected books. You can read which devices it supports here.
To use, you first need to download Adobe Digital Editions, set up a free account using the same email address your reader is registered to and finally authorise your device. Make sure your device is plugged into your computer via USB to authorise and add books.
To add books, download your eBook in a supported format, open Adobe Digital Editions and add the book to your library. Select the book and click add to add it to your device.
Newer Kobo devices have access to Dropbox, so you can download files directly from Dropbox without having to plug your reader into a computer.
For Kindle, you can email files to your Kindle, use the Send to Kindle app, or use the Send to Kindle browser extension.
Where to find free eBooks
There are dozens of free eBook sites; I've selected some of the best available. The sites below will give you access to millions of books – from the latest releases to timeless classics – enough to keep you reading for many lifetimes.
Libby/Overdrive App
Libby/Overdrive has thousands of eBooks, audiobooks and magazines for free. All you need is a membership to your local library.
You can read the books via the app (available on Android and iOs) on either a phone or tablet, and if you live in the US, you can send most books to your Kindle.
The newer Kobo readers have Overdrive built into the device so that you can borrow all the latest releases from your public library right from Kobo 😱.
If your local library doesn't have Libby/Overdrive, you can request the service. Our library also offers a selection of other free ebook apps, so there are plenty of choices.
You might also like: Save Money at the Library – Resources You Didn't Know About
Amazon Kindle
Kindle books can be read on a Kindle device, on a smartphone or tablet using the Kindle app or on the computer using the Kindle cloud reading or desktop app.
Amazon doesn't make it as easy to find free eBooks. To find them, you need to start with the actual Kindle app, not the Amazon store. Scroll to the bottom of the store page and select a genre you like to read, then select 'see all titles'.
Click on the filter tab and sort by Price: Low to High. This will make the free eBooks in that category appear at the top of the list. The Centless Books website can help you look for free books as well.
Once you download the book for free, you can either read it on the Kindle app or open it on your Kindle.
If you have an Amazon Prime service (for the 'free' delivery and Prime movies and music), you can get books at no extra cost as part of the Prime Reading service. Not exactly free, but a free addition if you're already using their service.
Kobo
Kobo has its own apps and readers (supporting many formats, including the universal ePub format). If you have an old Sony reader like me, it was absorbed into the Kobo ecosystem.
Kobo offers a selection of free eBooks on its website and the app. The free books are first in the list on the app.
Google Play eBooks
With over 5 million books, Google Play Books allows you to upload and download ePub and PDF books to read via the Google Play Books and Audiobooks app.
As you can download Google Play eBooks in ePub format, you can transfer them from your computer to a Kobo or Nook device via sideloading or Adobe Digital Editions (see above).
You can find the day's top free ebooks here or browse them on the app on your device.
Apple Store
Not an Android person? The apple store also has free books available to download here.
You can read these books on your iPhone, iPad or Mac via the Books app.
Nook (Barns and Noble)
If you have a Nook or the Nook app and a Nook account, you can access their free eBook library to download books onto your Nook device.
Project Gutenberg
Project Gutenberg offers over 60,000 free ebooks in the public domain (which have expired copyright). That means many of the books are classics.
If you enjoy the classics, this is the place to get them. Thanks to Project Gutenberg, we all have access to some of the world's greatest English literature.
You can download and read eBooks from Project Gutenberg in just about any format on just about any device. You can also send files to Dropbox, OneDrive or Google Drive for cloud storage and transfer.
Many Books
Many books have over 50,000 books available to download for free. Books come from Project Gutenberg, but there are also self-published and Indi authors. They also have links to free picks on Amazon.
You can download books in several file formats to read them on your favourite device. They also have their own app for both Android and iOs.
Open Library
The goal of Open Libary is to catalogue every book ever published. They also have many books available for you to borrow free or download for free. You will need to sign up for a free account first.
If the book is available to borrow, you will need to read it in your browser. It will open automatically.
If the book is available to 'read', you can download it in the formats available for that book (usually ePub and PDF). Then you can transfer it to your Reader via USB.
Internet Archive
The Internet Archive is a digital library of books and other media (video, audio, webpages). You can download books on the website published before 1927 for free in your preferred format, and more modern books can be borrowed.
I was super excited to find a couple of old, out-of-print books that I want to read. When I was looking at buying one of these books, it was hundreds of dollars (!!), so I was more than happy to read it for free online.
I also found a book called "The Lady's Everyday Book: A Practical Guide to the Elegant Arts and Daily Difficulties of Domestic Life" hilariously written by a MAN (except kinda not funny) – and I couldn't pass up reading that one just for eye rolls (or shits and giggles as we say).
Books are a gateway to other worlds, a way to see the world through someone else's eyes, and an insight into some of the most incredible minds throughout history. Whether reading (or listening) for fun or reading to learn, there's so much to be had from books. And with so many free books available, there's no reason for anyone to miss out. Download a book and get reading today!
JOIN THE NEWSLETTER