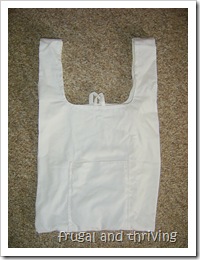 The other day I read a great post on Down to Earth about planning for repairs and replacement items around the home. While we have an emergency fund, and we save each pay day for a lot of different bills, I had forgotten to put aside money for things like new towels and sheets, or tap washer repairs.
And we could do with some new sheets.
Have you ever mended sheets? I have never thought to mend sheets, partly because I didn't know how and partly because the sheets we often end up with are cheap poly-cotton ones that become threadbare before tearing and are beyond repairable.
And I always wonder about the comfort of sleeping on a darned bit of sheet.
If you're wondering, like I was, about how to mend sheets, check out the comments section in the Down to Earth article, there is a wealth of information from women who have much more experience in mending sheets than me. I learned a lot from them!
If, on the other hand, your sheets are beyond repair (like mine are getting), then here are some ideas for ways to recycle old sheets.
Use old sheets for sewing new things
Old sheets, particularly vintage linen (why can't I ever find vintage linen?) in patterns you love or 100% cotton sheets, are great for all sorts of crafting. Things like:
aprons
quilts
napkins
rag rugs
table linen
pillow cases
cot sheets
cushion covers
lounge covers
ironing board cover
curtains
pet bedding
gift wrapping
bags…
you're only limited by your imagination.
The bag pictured above was made from an old sheet. I actually made it while I was in labour with the little fella (nearly two years ago) and I use it for the groceries still. It's very strong, despite being cheapo poly-cotton (or maybe because of it). I used this pattern to make the bag but added tabs at the top to make it easier for the shop assistant to put in their bag frame and I made the handles a little longer than a normal plastic shopping bag. I keep meaning to make more – they are very convenient.
On another note, I was thinking of making the little fella this tepee for Christmas, but when I sat down and actually read the fabric requirements, it was going to cost a fortune, even in cheap calico! I'm on the lookout now for thrifted sheets or blankets to make a similar tepee for a lot less.
and… keep things clean with old sheets
Ok, so you can cut up old sheets to use as rags, but what else? Old sheets are great for painter's drop cloths (for painting the house or going under a child's easel), furniture covers, play mats and covering furniture when moving house. You can also cut them up and use them as garment bags in your wardrobe.
I like to sew, particularly quilt (when I get time) and while I have a decent stash of fabric from the days before baby, the truth is that fabric is expensive and I don't want to let that stop me. Thrifted fabric, like old sheets, gives me the best of both worlds – I can continue to do the craft I love on a tight budget and it's green.
Do you mend old sheets? What ways do you recycle your sheets?