Get Free Movies and Magazines Through Your Local Library
This website may earn commissions from purchases made through links in this post.
Did you know you can get free movies and magazines (and lots more) online through your local library?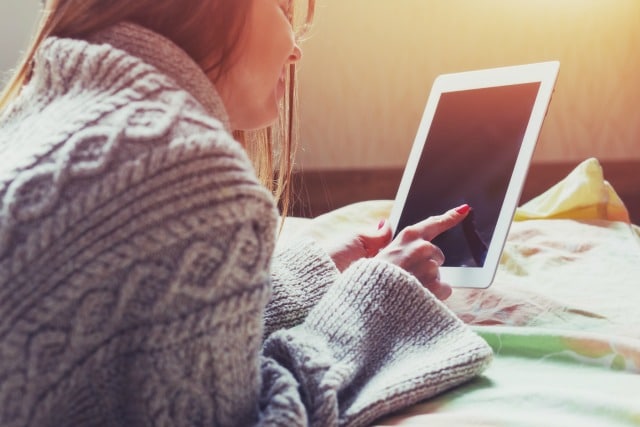 Today's great reader tip on free entertainment comes from Kathy.
Some weeks ago I learned of a free service for watching movies and documentaries and reading newspapers and magazines online.
This wonderful service was invented by a West Australian woman who now has a company in California. The original idea was to provide these services via University libraries for students. Then it went worldwide!! It is brought to you by your local library and you certainly don't need to live in a big city to access it. I live in regional New South Wales and it is available in my little local library which is wonderful.
First, your readers need to go to their local public library and join (if they are not already a member) and ask for a digital membership card. This gives them access to many wonderful applications that they can access online. Their library staff will walk them through the process so that they can access it from their own TV, PC, iPad, tablet or whatever. This service has only been available for a few months.
The two main applications that I use are Kanopy and Press Reader, although there are several other worthwhile applications.
Watch Movies and Documentaries for Free
Kanopy has a library of over 3,000 movies and documentaries that you can browse through and select to watch. You are allowed to watch 10 movies/documentaries per month with no cost at all.
[Kanopy looks awesome! If your library doesn't offer Kanopy, you can request that they do.
Alternatively, your library might offer free movies and docos through a different service provider – my library offers access to Beamafilm and Artfilms. And they offer mags through RBdigital and Libby and eBooks and audiobooks through Borrow Box + other apps].
Finally, you might be able to sign up to your State Library for free to access these services if your library doesn't offer them. I accessed Press Reader through the State Library of Queensland. If you don't live near the city, you can still sign up online or through the Rural Libraries program. Mel.]
Read Newspapers and Magazines for Free
Press Reader has a library of thousands of newspapers both Australian and overseas, plus thousands of magazines, some of which are very familiar to Australian readers. You can access these (I've yet to find out if there is a limit) for reading and when accessed you have 2 days to complete reading it. You can, of course, select it again if you haven't finished.
With the cost of movies, documentaries, newspapers and magazines often being too expensive for pensioners to indulge in, this is a wonderful service that more pensioners should know about. It allows pensioners, and others to access an immense array of wonderful reading and viewing at no cost.
You can download the Kanopy and Press Reader apps in both Apple and Android versions for iPads, iPhones and tablets, but of course, it won't work unless you have arranged the link with your library as you need to put in your digital card number to access any content. The Kanopy app is included with Apple TV, other systems you may well have to ask about how you can download this and other free apps available through your public library, on your TV.
It's well worth it, feels like a luxury to read all the magazines you can't afford, and there are no fees or ongoing charges to be a member. Housebound pensioners and the disabled should find it a wonderful resource. What's not to like!
[Thanks Kathy for sharing these awesome services!!]
Looking for other great free resources you can find at your library? Check out Library Resources for Frugal People or just visit your local and state library websites to sign up and discover what services they offer.
JOIN THE NEWSLETTER