6 Savoury Pumpkin Recipes that Will Save You Money This Winter
This website may earn commissions from purchases made through links in this post.
Pumpkin is a versatile vegetable (er… fruit). Here are six savoury pumpkin recipes that are cheap, tasty and healthy.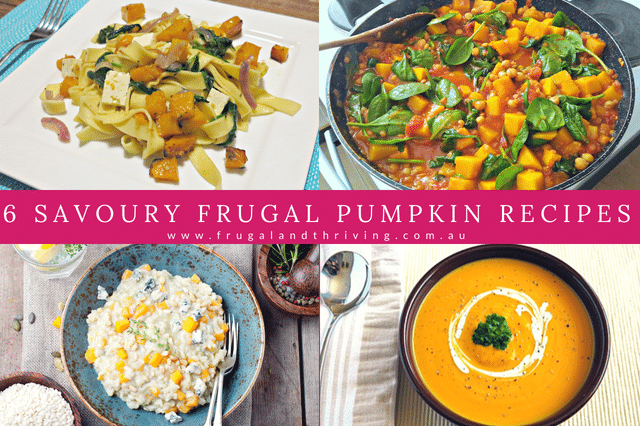 During the Autumn and Winter months, pumpkin is cheap and abundant. If you look in the right places, they can cost as little as 80 cents each. That's Australia dollars!
Pumpkins are easy to grow as well, and once harvested, they can be stored uncut over the Winter months if you have a cool, dry place to keep them.
In this article, I'm sharing six savoury pumpkin recipes from the blog that are our favourite ways to eat pumpkin – aside from Aunty Flo's Pumpkin Scones.
1. Slow Cooker Pumpkin Soup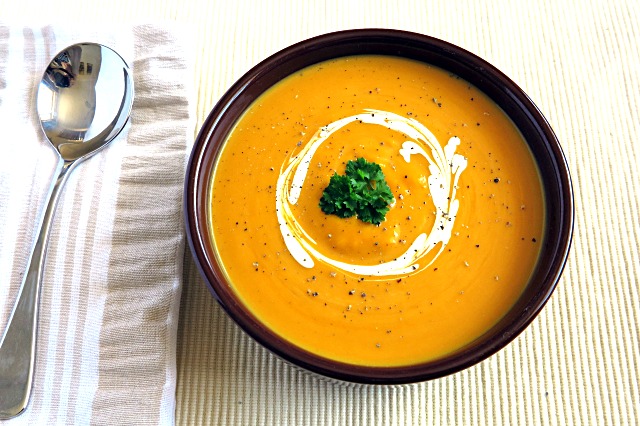 Pumpkin soup is the quintessential winter pumpkin recipe. And it's flexible. While nutmeg is the traditional flavouring for this soup, a little red curry paste can give it a Thai twist or cumin a hint of India. You can also add other vegetables to the pot or even some Granny Smith apples.
This recipe is a slow cooker version. Nothing says "warm me up" in Winter than coming home to the aromas of a cooked meal. You can get the recipe here: Slow Cooker Pumpkin Soup.
If you make your own stock, this recipe is "souper" cheap. Here's an easy way to make chicken stock and vegetable stock from scraps.
2. Roast Pumpkin and Feta Frittata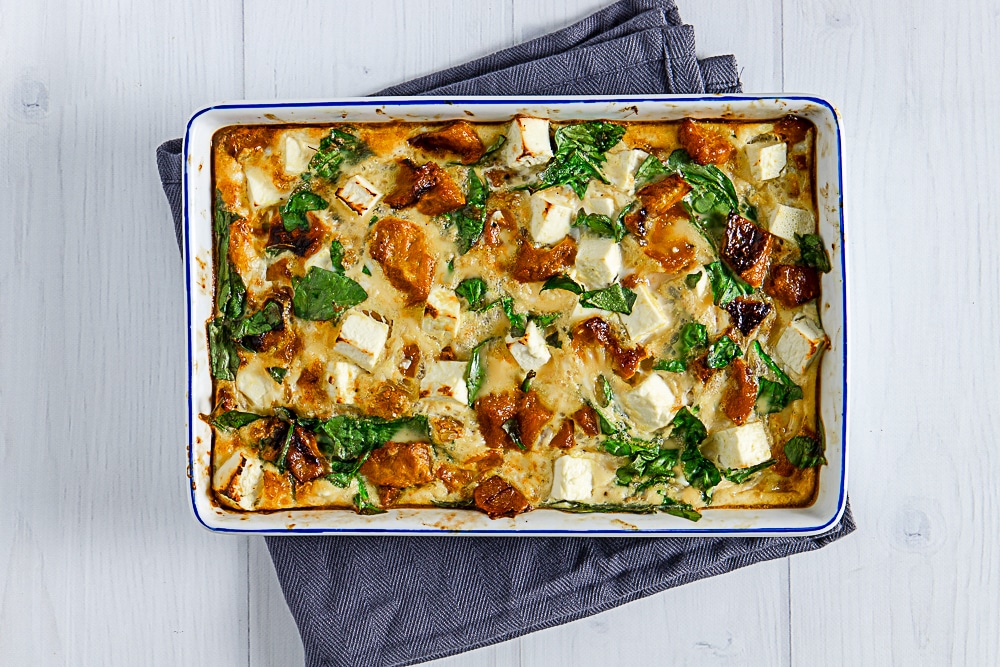 Roast Pumpkin Frittata is a great way to use up leftover roast pumpkin. The saltiness of the fetta contrasts nicely with the pumpkin in this eggy dish.
For a quiche, use a pastry crust on the bottom. Serve with a side of veggies in Winter or salad in Summer.
3. Pumpkin and Chickpea Curry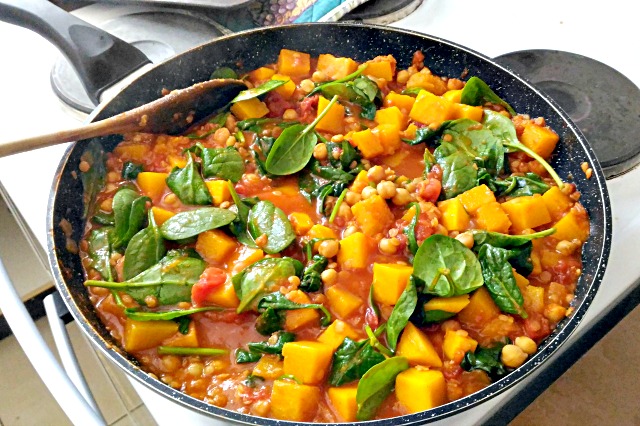 This Pumpkin and Chickpea Curry is packed with flavour and nutrition. And thanks to the chickpeas and lentils, it is not only very cheap, but it is also very filling.
Serve with rice, naan, more veggies or eat is just as it is.
Save Money on the Groceries eBook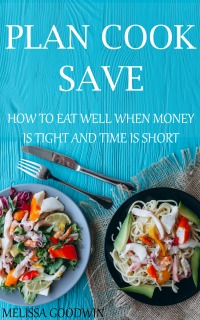 For more ways to save money on groceries, check out the eBook Plan Cook Save: How to Eat Well When Money is Tight and Time is Short.
*Learn how to set the right grocery budget for your circumstances.
*Find out the easiest and quickest way to reduce the grocery bill.
*Discover a meal planning strategy that will only take you a couple of minutes a week but will save you hours.
4. Roast Pumpkin Risotto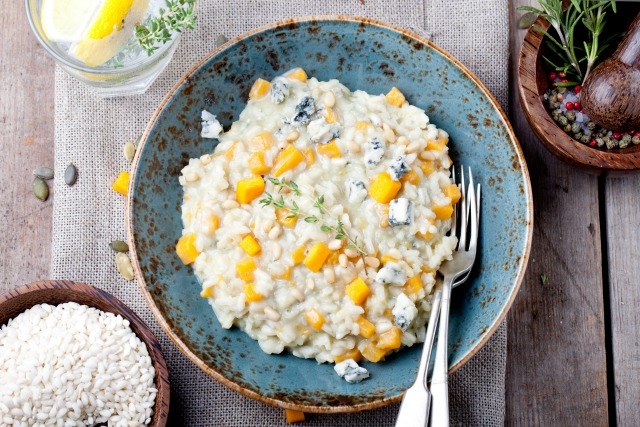 Cheap pumpkin, homemade stock from scraps and whatever rice you have on hand makes Roast Pumpkin Risotto a very inexpensive meal, but because risotto has a reputation for being hard to cook (it isn't) and a little bit fancy, it feels like you're living a champagne lifestyle…on a VB longneck budget.
Do you grow herbs? Rosemary is about the only thing I can't kill at the moment and it is perfect with roast pumpkin. Chop up a little fresh rosemary or thyme if you have that instead and toss through your pumpkin with some crushed garlic and pepper before roasting.
5. Roast Pumpkin and Feta Pasta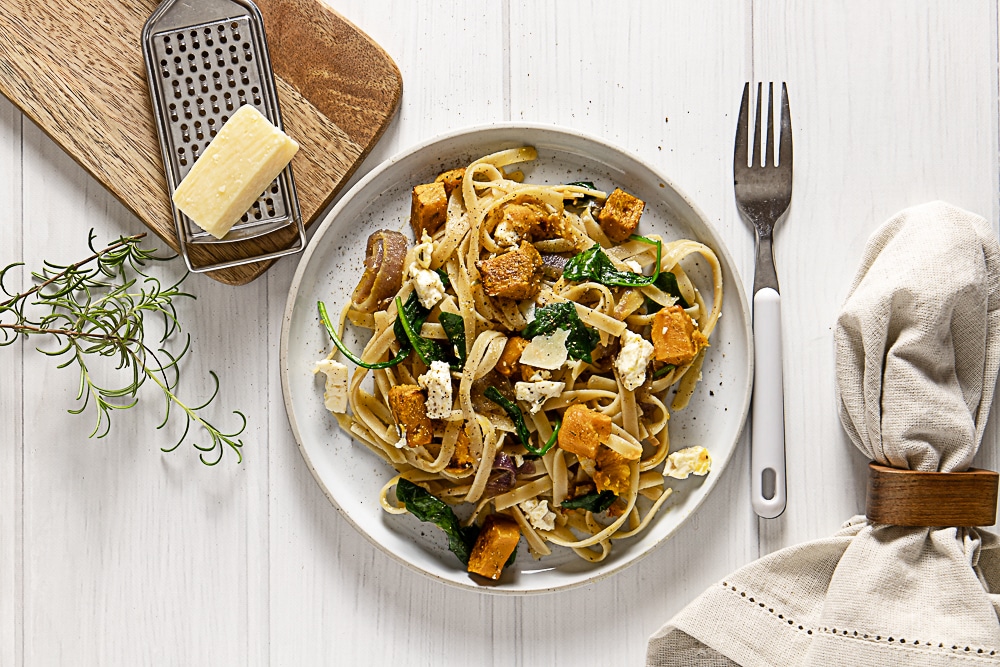 In this dish, the onion is slowly caramelised, which emphasises the sweetness of the pumpkin, while the feta provides the contrast.
Greek feta is firmer and will keep its shape better in this dish, whereas Danish feta is a creamy bit of heaven – your choice.
Get the recipe here: Roast Pumpkin and Feta Pasta
6. Savoury Pumpkin Pie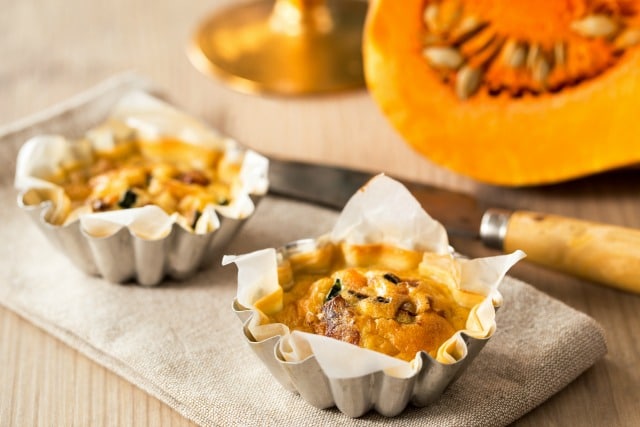 Confession: I've never had a sweet pumpkin pie. Maybe one day I'll visit America and indulge then. In the meantime, this savoury pumpkin pie is a mainstay in our household.
Do you have a favourite pumpkin recipe for Winter? Share your recipe tips in the comments below.