Grocery Shopping Tactics For Avoiding Impulse Buys
This website may earn commissions from purchases made through links in this post.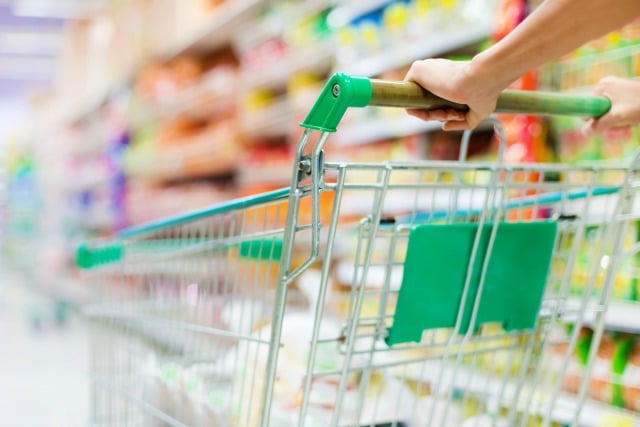 I was in Woolies the other day, and a voice over the loudspeaker said:
'Why not try a steak from our meat department? They're on special this week at $19 a kilo [ah, yeah, not really cheap]. Grab some vegetables from our fresh produce department and a nice tomato relish and sit down with a steak and beer in front of the football. What a great way to spend your Friday night!'
I generally think I'm pretty immune to marketing, yet I found myself making a bee-line to the meat department. The picture he painted really did sound nice (and I don't even like football and beer)!
There's nothing inherently bad about impulse buying – we all like to do something spontaneous every now and again.
The real problem with impulse buys is when they occur frequently, when they blow your budget and when they get wasted.
According to a consumer goods survey done by GfK Marktforschung, around 40% of what goes into the shopping basket of the average shopper are impulse buys.
When about 20% of what we buy ends up in the bin, you can bet much of what is wasted was what was bought on impulse.
You know the things I'm talking about here. That jar of tamarind paste you bought thinking 'one day' you'll make a curry paste from scratch. Or the celeriac you bought because you saw it on MasterChef, but then it get's forgotten in the bottom of the crisper.
In other words, what we're talking about is unplanned buys that get thrown in the bin.
How do you avoid impulse buys?
Supermarkets have lots of tactics to get you to part with their hard-earned cash. There are whole marketing departments working out the psychology of buying.
Having a few grocery shopping tactics of your own can build up an immunity to the supermarket's tactics. Shop on YOUR terms. Buy what YOU want, not what you're manipulated into buying. Spend your money in a way that suits you, not them and do your bit for the environment (and your hip pocket) by reducing food waste.
Here are a few shopping tactics to use:
PLAN. Write a menu plan and a shopping list and take your list with you.
Stick to your list.
Shop less often. If you only go to the store once a week or once a fortnight, that's only once you have the opportunity to buy on impulse. You can't want what you don't see.
Go to the store at quiet times when there's no demonstration cooking displays or tastings.
Don't go to the store hungry. Carry a snack in your bag to eat just before shopping, so that you're not starving.
Leave the kids at home with dad. Sorry fellas, but studies say you're more susceptible to advertising and impulse buying than women. On the other hand, if the man of the house is the more savvy shopper, give him the task of doing the grocery shopping.
Avoid the chocolate, biscuit, soft drink and chip aisles altogether.
Practice saying 'no, I don't need that' until it becomes a habit.
There are lots of action steps you can take to save money on the groceries but avoiding impulse buys is a biggie. And the key to avoiding impulse buys is to shop with a plan and stick to it.
JOIN THE NEWSLETTER