Buy in season and save money. Here's a free downloadable Australian Winter seasonal fruit and vegetable guide.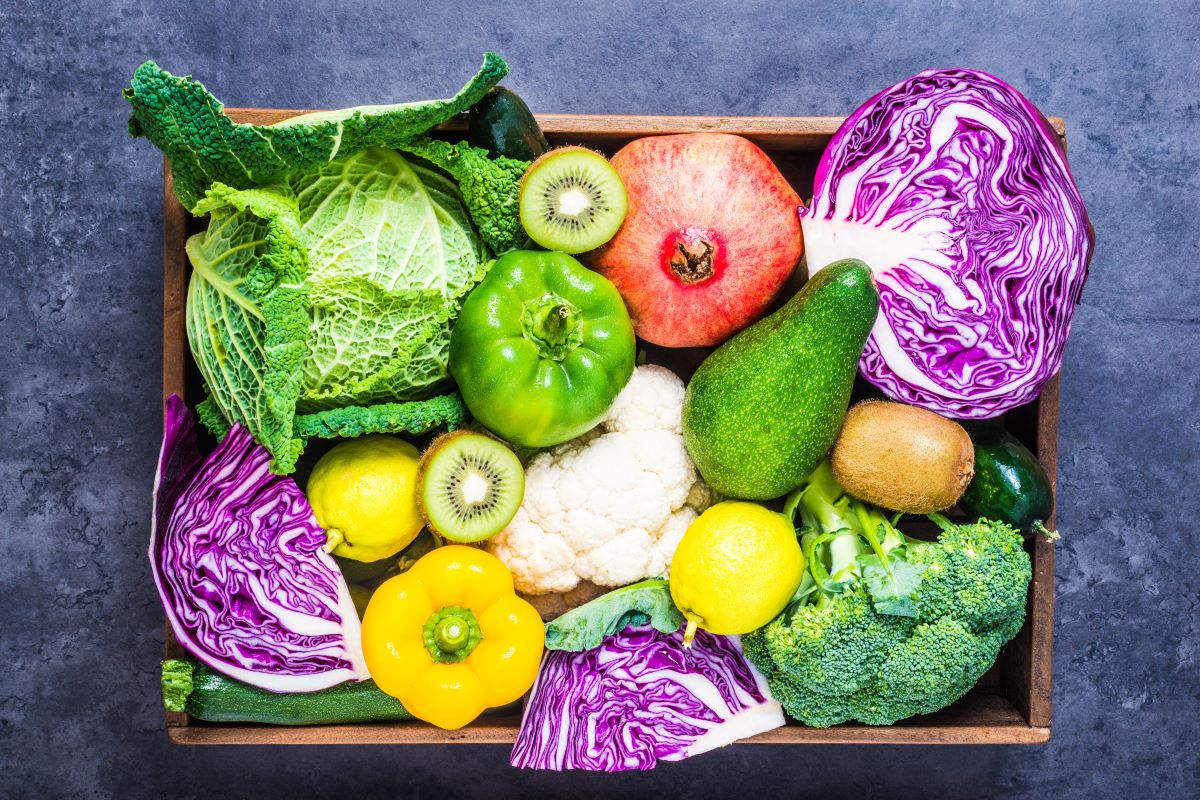 Winter is often portrayed as a time of lack, not abundance when it comes to food. However, there are a lot of delicious fruits and vegetables on offer during the colder months.
In fact, when it comes to food, Winter is definitely my favourite time of the year. Bring on warming soups and comforting casseroles and roast root vegetables.
All finished off with a delicious lemon tart with a good dollop of clotted cream…
Honouring the rhythms and seasons of life means you're eating what's right for your body, eating food at it's peak and eating food when it's at it's cheapest.
To help you plan meals around seasonal produce, I've created a downloadable PDF guide to what's in season during the Winter months. You can print it out and refer to it when meal planning.
This is a general guide only – there will be local variations in climate that will affect exactly what's in season, when.
Here are a few recipe ideas from the blog for making the most of the Winter produce:
Click here to download the Australian fruit and vegetables seasonal list for Winter (pdf).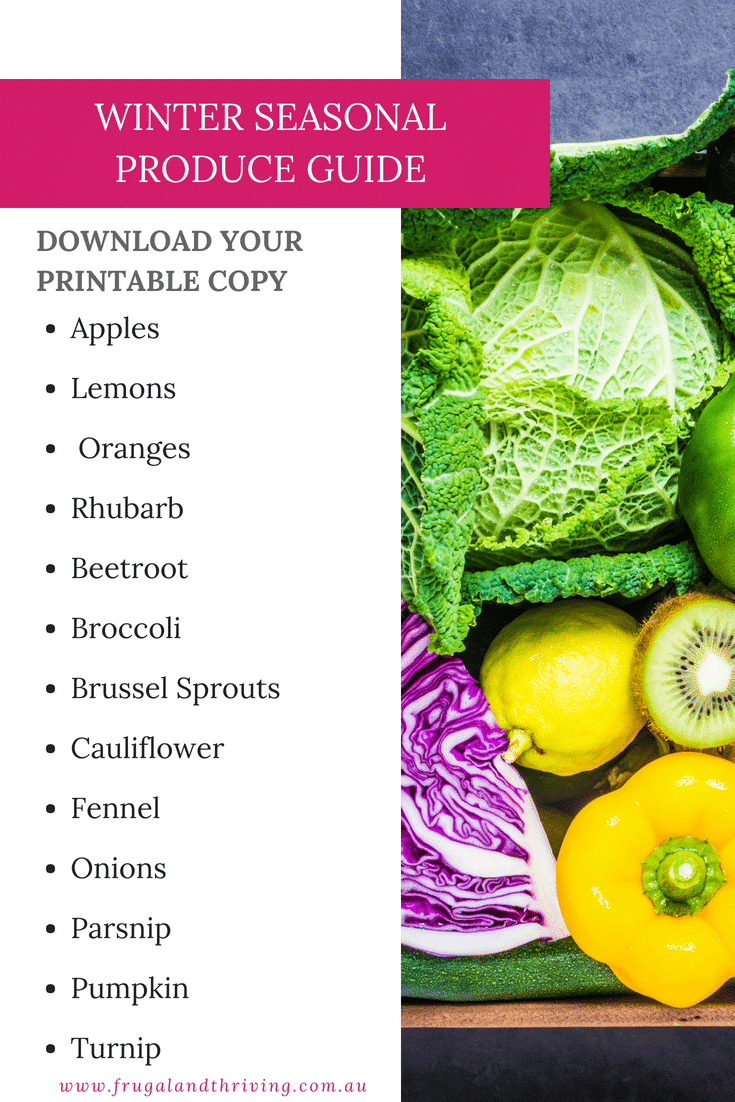 Melissa Goodwin is a writer and the creator of Frugal and Thriving who has a passion for living frugally and encouraging people to thrive on any budget. The blog is nine years old and is almost like her eldest baby. Prior to being a blogger and mum (but not a mummy blogger), she worked as an accountant doing other people's budgets, books and tax.