Make Meal Planning Super Easy with a Meal Master List
This website may earn commissions from purchases made through links in this post.
Meal planning will help you save time and money on the groceries. A meal master list will make meal planning super quick and easy. Here's how.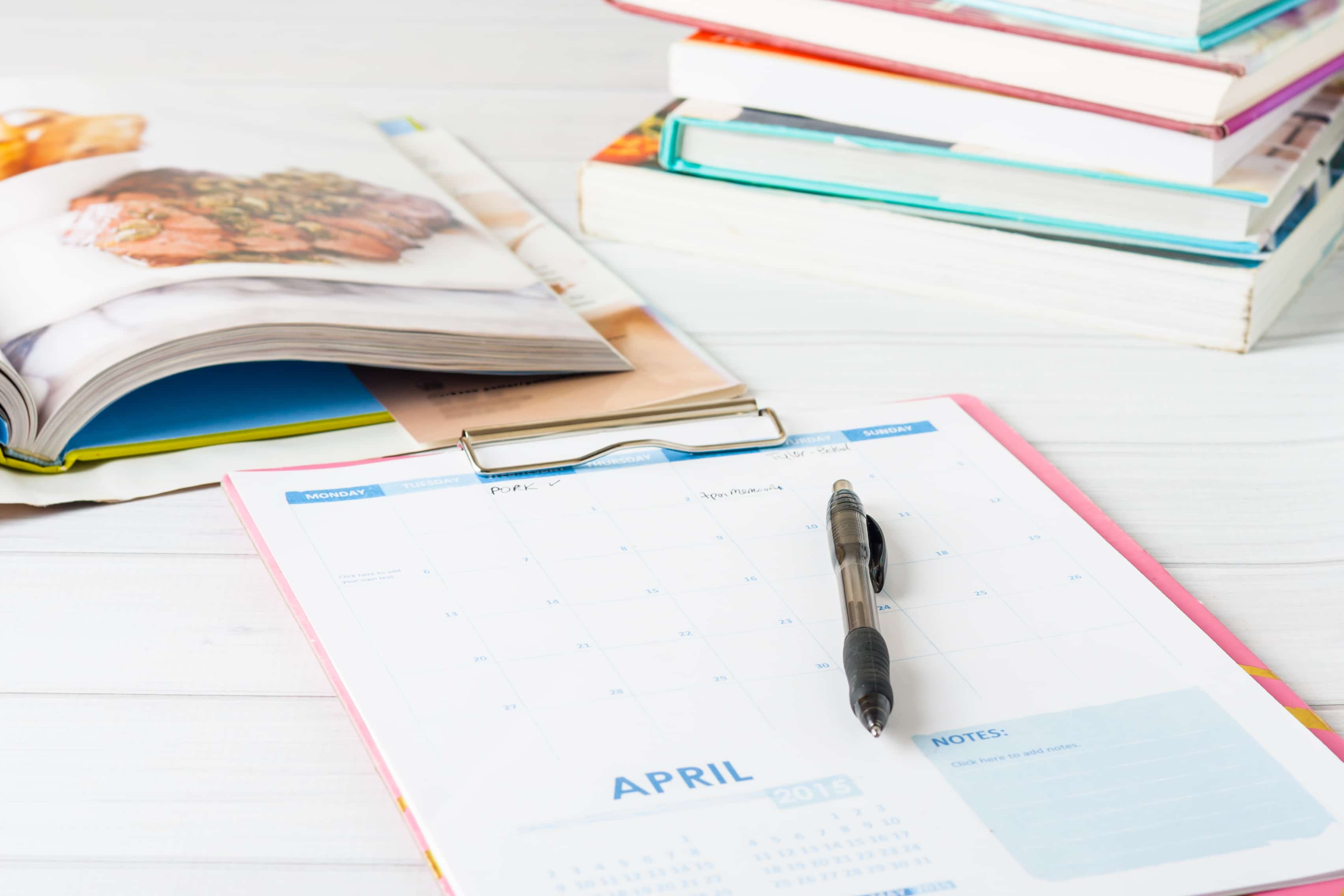 "Every minute spent planning is an hour earned." Benjamin Franklin
One of the best ways to get a lot more out of your day is to be organised.
Being organised means you end up with less 'wasted' time and more time to do the things that are important.
When it comes to putting meals on the table day in and day out the best organisation tool is a meal plan.
Meal planning is basically planning ahead of time the meals you intend to cook for the period between shopping trips (be it a week or a fortnight) and writing it down for easy reference each day.
A meal or menu plan is great for saving money because you plan your meals based on what you already have on hand, what's on special, what's in season, then write your shopping list accordingly. You may plan every single meal, or you may just plan dinners.
Today's article is about how to make the meal planning process itself quicker and easier. While meal planning only really takes a couple of minutes each week or each fortnight, you can make the process super quick and easy by using a meal master list.
Creating a Meal Master List
A meal master list is a list of meals that you and your family enjoy eating. They are the meals that you've cooked before and that you're confident cooking and you're confident your family will eat when you serve them.
A simple list of meals that you can refer to is all you need to make menu planning easier. However, if you add a few extra details to your master list, you can make your list work harder for you. This is what I include in my meal master list:
Meal/recipe
the main ingredient (usually meat, unless it's a vegetarian dish)
recipe source (so I know in which book and on which page I can find that favourite recipe)
approximate cost per meal (useful for when you're menu planning on a very tight budget)
prep notes
I keep my master list in excel, but you can also use paper, Evernote or Pinterest. I go into more detail on how to set it up in the eBook: Plan Cook Save. You can grab your copy as a PDF OR from Amazon by clicking the image below.
Using a Meal Master List
Writing up a master meal list is a one time process. Once you've got your master meal list set up, all you have to do is add any new family favourite meals to your list as you cook them.
When it comes to writing your meal plan, just pull out your list to generate ideas of what to put on your plan for the week or fortnight.
(TIP: If you've filled in all the headings, you can filter your list in Excel to show meals that use ingredients that are in season.)
Simple and quick.
You know that preparing those meals will be easy because you've cooked them before.
And as your meal list grows, the meals you cook become varied, because you're reminded about that great soup you cooked last winter or that yummy dessert that everyone loved.
Meal planning makes cooking easier and creating a master list of your favourite meals makes meal planning easier. And anything that makes life easier is a good thing.
JOIN THE NEWSLETTER