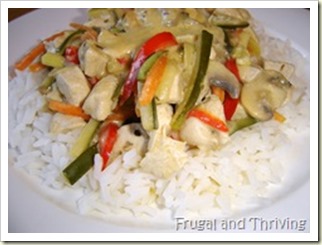 Meat is one of the more expensive items on the shopping list, so meat stretcher recipes save money while appeasing the meat lovers of the family.
On the other hand, stretching meat and eating less means that you can buy better quality – free range birds that are treated better and aren't bred to be ginormous, which isn't good for the bird or us in the long run.
If you have a big family or teenage boys (or three year old boys – mine eats and eats), you may need more than a single chicken breast, but the idea is the same – take a small amount of meat and stretch it to feed many.
1. Chicken pie
Chicken pie or individual pastries are simply cooked chicken and any available vegetables bound in a basic white sauce and wrapped in pastry. For a dairy-free alternative, use pureed cauliflower instead of milk in the white sauce, it tastes delicious (no one will even know if you don't tell them) and it boosts the vegetable quota. Or use a brown sauce / gravy made with stock instead.
2. Chicken pizzas
Pizzas are always a favourite way to stretch ingredients. Keep a few pita breads and some homemade pizza sauce in the freezer for a quick and easy meal.
3. Chicken pasta
Add chicken to mac and cheese or pasta carbonara for a quick, easy and frugal meal. Our favourite is this chicken and pea pasta, or go gourmet with this mushroom and  sun-dried tomato pasta bake.
And not quite pasta, but deserves and honourable mention because it is frugal (and a gluten-free alternative to pasta), is the risotto, like this chicken and asparagus risotto.
4. Chicken stir fry
Stir fry is my favourite way to stretch any kind of meat – throw in a lot of vegetables, drizzle with a homemade sauce and serve with a starch: rice or noodles.
5. Chicken mornay
Chicken mornay is essentially chicken in white sauce (again, sub in cauliflower puree for a dairy-free alternative). To serve a mornay as a complete, one-pot meal, add in some vegetables and rice or pasta, like this tuna mornay.
Alternatively, fry up some mushrooms to add to your chicken mornay and wrap it in some crepes for chicken and mushroom crepes.
6. Chicken curry
I'm a lover of curries. The trick to serving it to young children is to tone down or eliminate the chilli. This chicken and pineapple curry is a sweet curry, not spicy, so suitable for children – add chilli for heat.
Other saucy chicken and rice dishes include this creamy chicken dish and this Moroccan inspired chicken dish.
7. Chicken quiche
Similar to a pie, quiche or frittata use eggs to bind the ingredients rather than a sauce. Serve with a side salad for a light summer meal, or some homemade chips for a more filling fare.  
What's your favourite way to stretch chicken?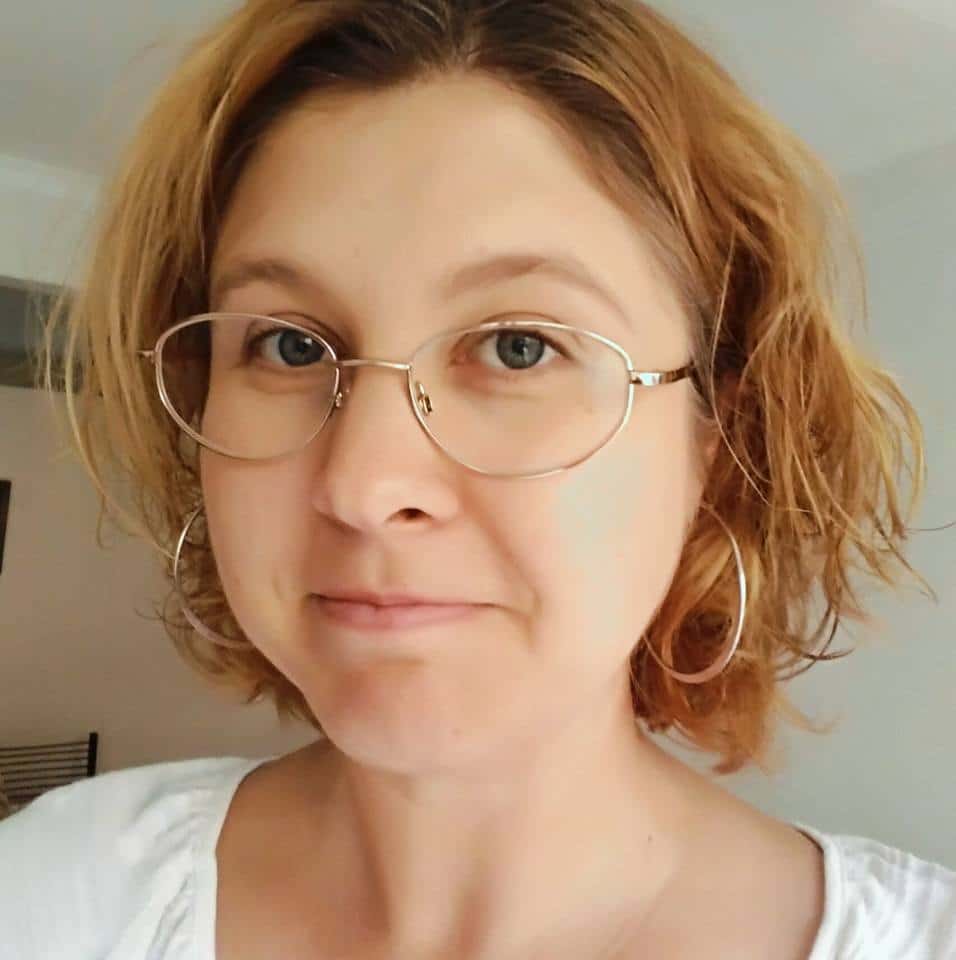 Melissa Goodwin is a writer and the creator of Frugal and Thriving who has a passion for living frugally and encouraging people to thrive on any budget. The blog is nine years old and is almost like her eldest baby. Prior to being a blogger and mum (but not a mummy blogger), she worked as an accountant doing other people's budgets, books and tax.