Chocolate and I go waaay back.
We have a history.
We're best friends…until it reaches my hips, that is.
My mother had her own home-based business making handmade chocolates.
Every child's dream really.
It started as a way to save money on Easter chocolates for us kids and turned into a way to make some extra money whilst raising us.
Our house was always filled with the smell of chocolate and I would help her wrap each tiny, hand-painted delicacy.
And she would let me use the leftovers to make my own chocolate gifts.
Then, when I was at Uni, I worked in the confectionary department of Grace Bros (back when there was a whole department dedicated to chocolate and exotic sweets).
I learnt a thing or two about chocolate and ate a lot of chocolate too. It was absolutely necessary for me to sample each brand so that I could assist customers with confidence.
Chocolate is high in antioxidants and therefore is pretty good for you.
The problem is, that most of us don't actually eat real chocolate.
Many of the popular brands that we consume are cheaper than real chocolate because they substitute the cocoa butter with vegetable oil and then increase the amount of sugar to make it taste ok. Vegetable oil and sugar cause the very problems that the antioxidants are supposed to prevent.
When it comes to chocolate and any antioxidant claims, the higher the amount of cocoa butter the better. And no vegetable oil!
Lindt 70% is my favourite, and according to their ingredients list, there are no added extras that shouldn't be in chocolate.
Once you get used to eating real chocolate, the regular supermarket brand chocolates just don't taste that good anymore. And while it is more expensive, good quality dark chocolate is like fine after-dinner liqueur is to passion pop. It is a very adult taste and a little goes a long way.
And that is the good thing about making your own chocolates – you can use good quality chocolate at a fraction of the cost of buying quality Easter eggs (a 100g block of Lindt chocolate is $3.49 compared to a 100g Lindt bunny at $5.68)!
And it's fun.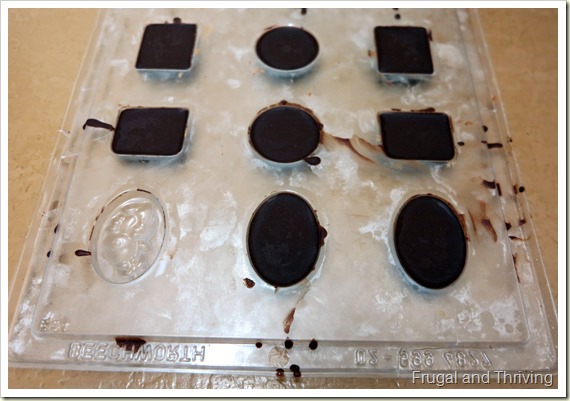 Chocolate Making Resources
Here are some resources to get you started in making your own chocolates.
Tempering chocolate
To make the best chocolates, you need to take a little time to temper the chocolate before hand. Tempering gives the chocolate a nice glossy look and makes it 'snap' when you bite it. Tempering is just a matter of melting the chocolate to a certain temperature, cooling it a little, then raising the temperature again. Here are a couple of videos to show you how, they are pretty much the same, but each one had a different tip that filled in any blanks of the others:
Filling chocolate moulds
Making Fondant
Fondant is the sweet filling in chocolates. You can buy fondant, or make it yourself. I don't think it's a quick and easy process though. There are many recipes on the net for fondant, but I like this one the best because it doesn't contain any corn syrup or the like.
Supplies in Australia
For basic moulds etc., Spotlight and Lincraft often carry a small range. Otherwise, check online for suppliers. Buying good quality chocolate (seems to me) a little harder. You can just buy a block of Lindt chocolate from the supermarket and melt and temper it, or you could try cake decorating shops, chef's supplies stores, gourmet supermarkets and delis or you can just use Cadbury compound chocolate (it seems that is the most common supplied).
*Updated to say: or you can make your own chocolate from scratch!
Easter chocolate has a huge mark up on it compared to regular block chocolate. Making your own chocolates for Easter will save you money. Make them for the kids (like my mother used to and I do too) or make them as gifts for others.
Do you make your own chocolates?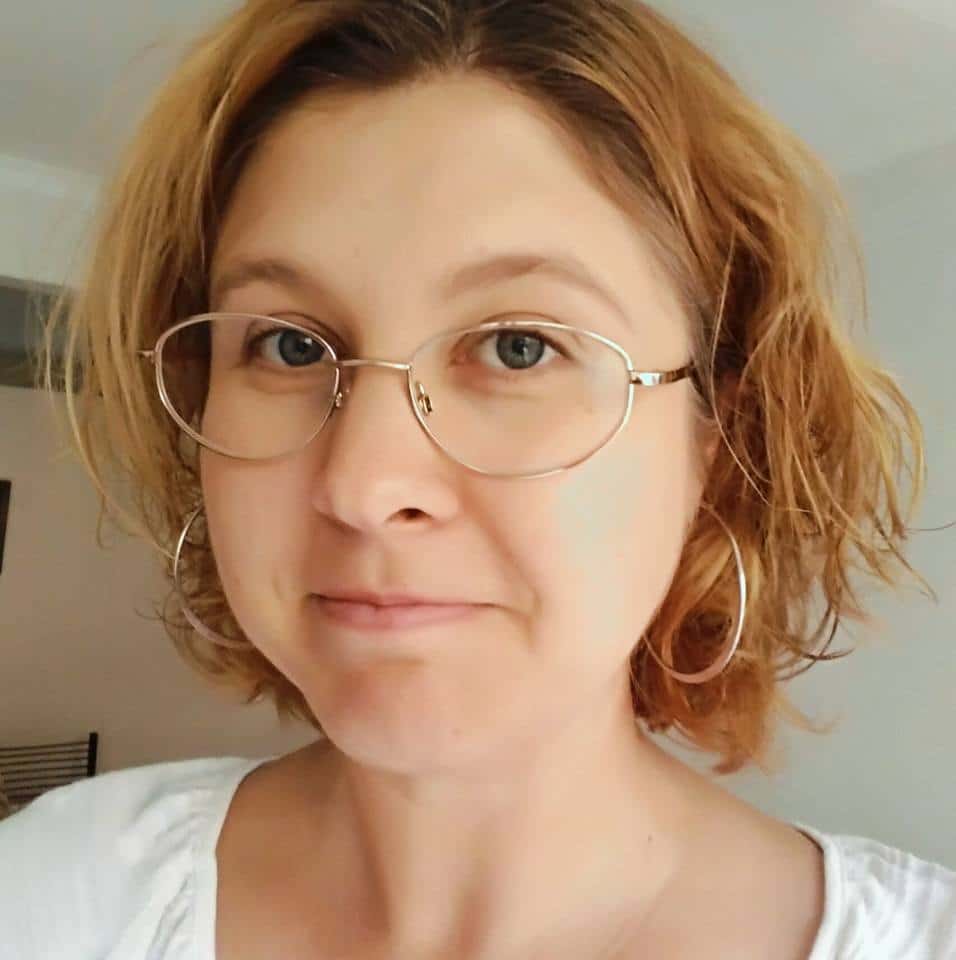 Melissa Goodwin is a writer and the creator of Frugal and Thriving who has a passion for living frugally and encouraging people to thrive on any budget. The blog is nine years old and is almost like her eldest baby. Prior to being a blogger and mum (but not a mummy blogger), she worked as an accountant doing other people's budgets, books and tax.