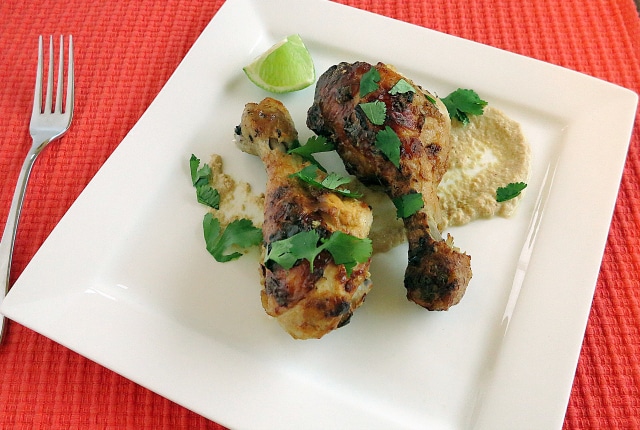 Chicken drumsticks are the foundation of a cheap-as-chips meal but this spicy yoghurt marinade takes them from ordinary to fab.
It's also quick and easy to make, which is always a good thing in my book. Whisk the marinade ingredients up the night before and marinate your chicken overnight. Or marinate and freeze for an easy dump and cook meal later on.
Then simply bake in the oven until done and serve with rice and some steamed greens.
Bring the leftover yoghurt marinade to the boil in a small saucepan. Yoghurt will curdle slightly when boiled, but it's important for food safety reasons to cook off any raw chicken in the marinade. You can then drizzle the sauce over the chicken when serving for a bit more spicy goodness.
Total hands on time is around 10 minutes to cook this dish and it serves a family of 4.
Ingredients
8 chicken drumsticks
1 cup of plain yoghurt
drizzle of olive oil
2 cloves of garlic, crushed
1 tsp ground cumin
1/2 tsp ground coriander
1/2 tsp of ground chilli (or to taste)
1 tsp brown sugar (to taste)
squeeze of lime juice
Method
Combine yoghurt, oil, spice and sugar. Toss through chicken and set aside for at least one hour or overnight.
Preheat oven to 200°C. Remove excess yoghurt mixture from drumsticks, place in a baking dish and bake for 40 – 60 minutes or until chicken is cooked through.
Meanwhile, bring leftover marinade to the boil in a small saucepan. Reduce heat and simmer for 3 minutes.
Serve chicken with rice and vegetables. Drizzle with sauce.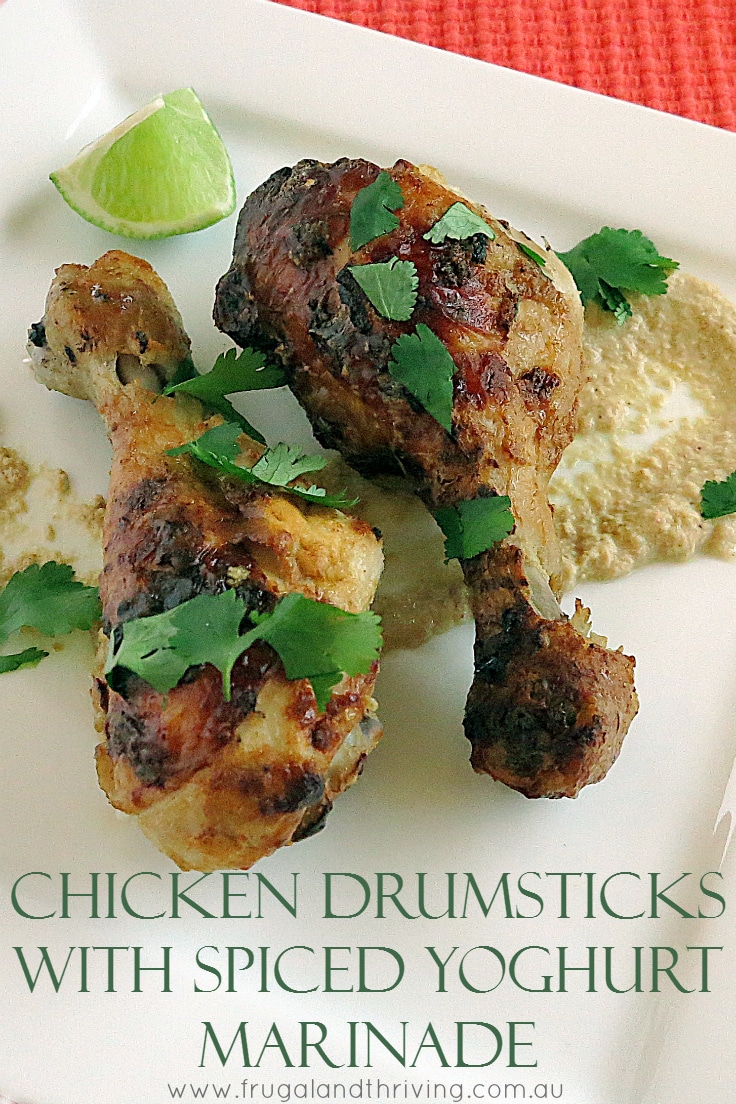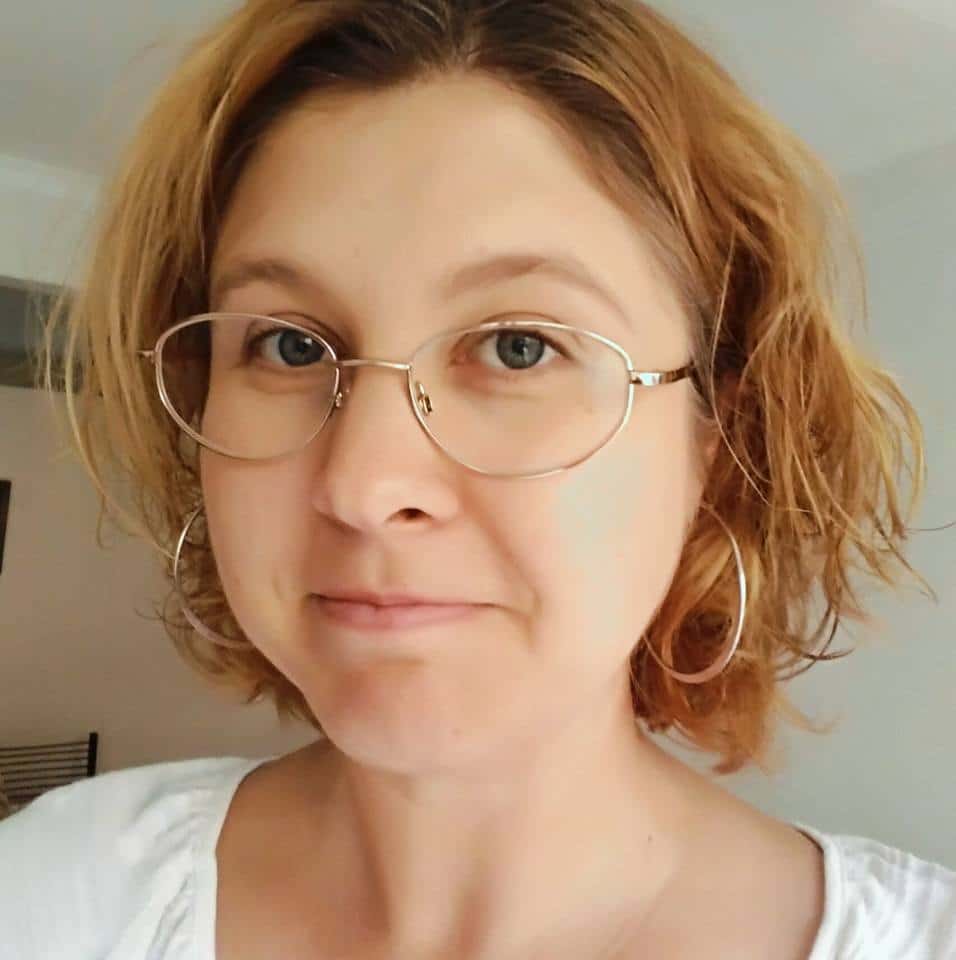 Melissa Goodwin is a writer and the creator of Frugal and Thriving who has a passion for living frugally and encouraging people to thrive on any budget. The blog is nine years old and is almost like her eldest baby. Prior to being a blogger and mum (but not a mummy blogger), she worked as an accountant doing other people's budgets, books and tax.