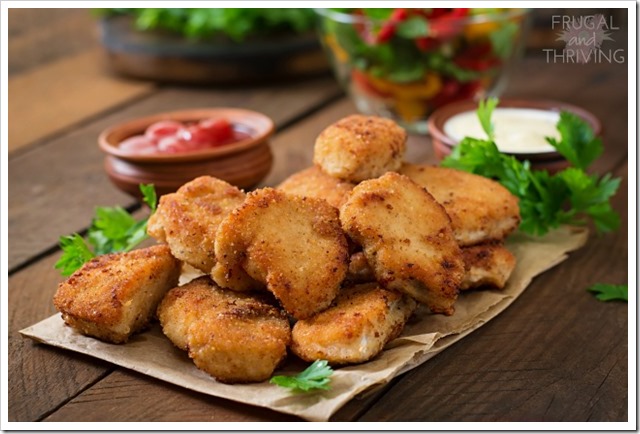 Who doesn't like a good chicken nugget?
And by good I mean not the cheapo frozen ones.
These homemade chicken nuggets are a finger food for toddlers, children and adults alike. We started making these when our son was just a toddler and they've come along for the ride.
To have the convenience of frozen nuggets (but oh, so much healthier) freeze these uncooked. Place them on a tray in a single layer and place in the freezer until frozen. You can then transfer them to a bag or container. Cook frozen (without defrosting) and add an extra 3 – 5 minutes onto the baking time or until cooked through.
The mix makes around 35 nuggets.
Ingredients
500g chicken mince
1 zucchini, grated and squeezed to remove excess moisture
1 carrot, grated
1/2 – 1 cup of corn kernels (defrosted), optional
1 egg
breadcrumbs to coat
Method
Preheat oven to 200°C. Lightly grease a baking tray with oil (or spray with oil).
Mix all ingredients except breadcrumbs with your hands until well squooshed together.
Shape teaspoons of mixture into nuggets, roll in breadcrumbs and place on tray.
Lightly spray or drizzle nuggets with oil and cook for 15 – 20 minutes or until cooked through, turning halfway.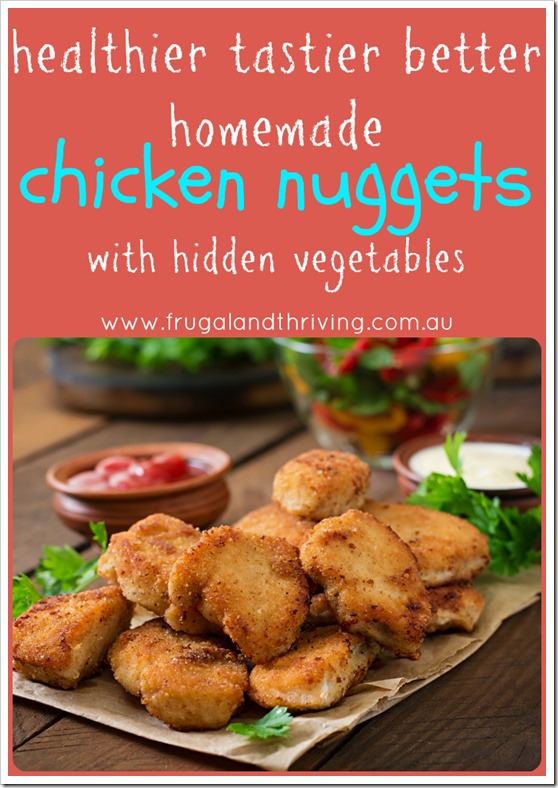 Melissa Goodwin is a writer and the creator of Frugal and Thriving who has a passion for living frugally and encouraging people to thrive on any budget. The blog is nine years old and is almost like her eldest baby. Prior to being a blogger and mum (but not a mummy blogger), she worked as an accountant doing other people's budgets, books and tax.