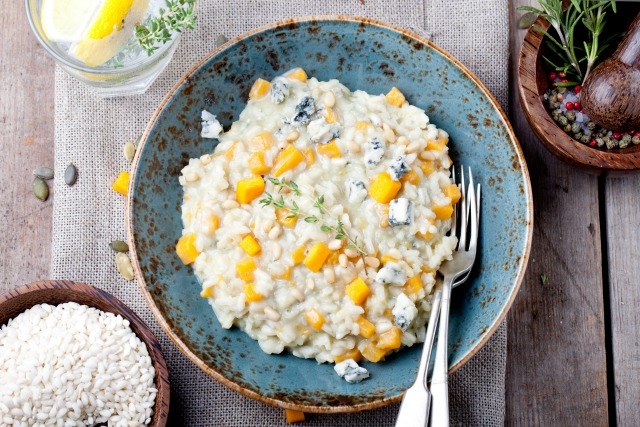 This is one of the cheapest 'gourmet' meals you can make.
Rice costs just a few cents. If you make your own stock from scraps, it costs a few cents as well.
And in season, you can pick up whole pumpkins for under $1. So you can feed the whole family a delicious and filling meal for only a couple of dollars.
It is, however, worth splurging on some nice cheese. A good, freshly grated parmesan will lift this dish into culinary heights. A little goes a long way and lasts a long time in the fridge, so although it's a bit pricey up front, parmesan doesn't add much to the cost of the dish.
The honey is also optional, but oh so delicious. Sprinkle in a little feta if you have it (I keep some in the freezer) or a little blue cheese to offset the sweetness of the honey.
Pumpkin Risotto
Ingredients
about 500g pumpkin cut into bite sized cubes
1 Tbsp or so of olive oil
1 small clove of garlic, crushed
1/2 tsp fresh rosemary (or 1/4 tsp dried)
1 –2 Tbsp honey
1/2 onion finely diced
1 cup of Arborio rice (I just use plain old long grain)
1/2 cup white wine (optional – replace with extra stock if not using)
1 – 11/2 litres of chicken or vegetable stock (hot if you could be bothered)
1/2 cup of freshly grated parmesan cheese
salt and pepper to taste
a slosh of cream (optional)
Method
Preheat oven to 200°C. On a baking sheet, toss the pumpkin in the oil, garlic, rosemary and honey. Bake for 20 – 30 minutes or until cooked through, giving the pan a shake halfway through cooking.
Meanwhile, heat a little oil or butter in a saucepan over medium heat and sauté onion until soft. Add the rice, stirring to coat in the oil.
Next, pour in the wine and stir until absorbed into the rice. Ladle in a little stock at a time, stirring until it is absorbed. Keep adding stock and stirring until the rice is cooked through.
Stir in the parmesan cheese, salt and pepper (to taste – you have to taste) and cream if using. Gently stir in the cooked pumpkin and serve.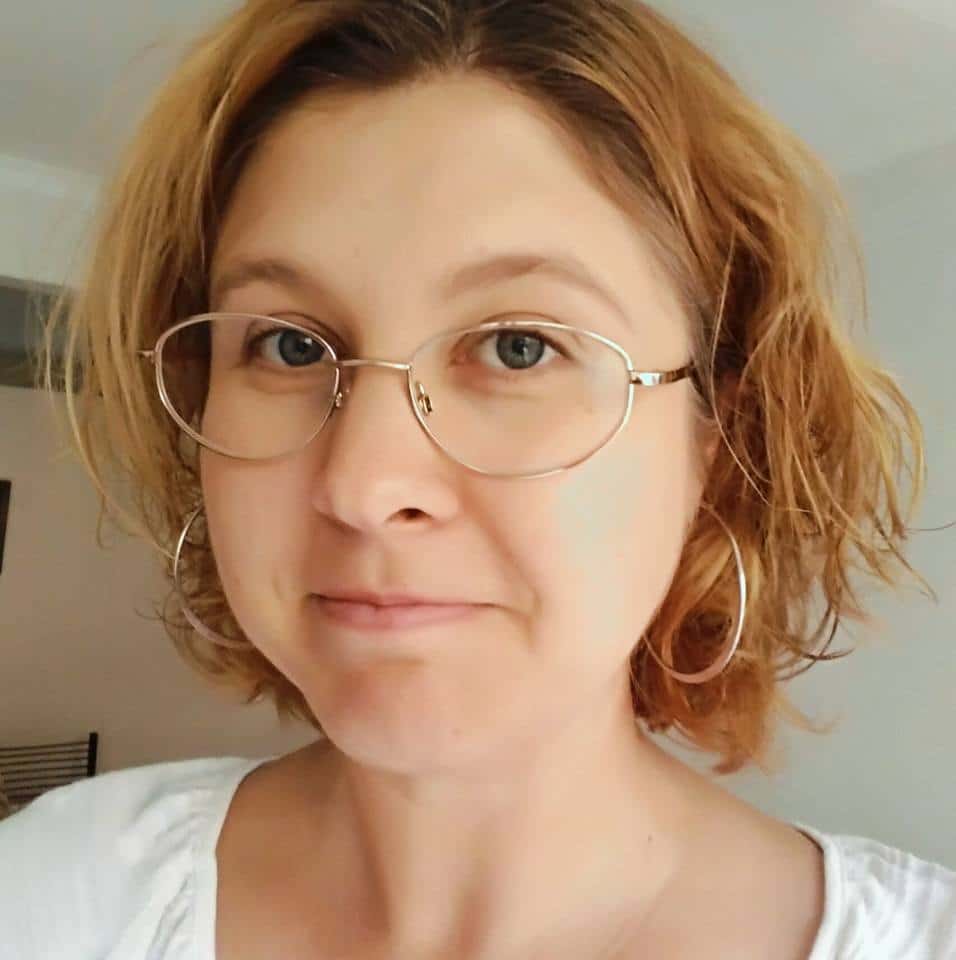 Melissa Goodwin is a writer and the creator of Frugal and Thriving who has a passion for living frugally and encouraging people to thrive on any budget. The blog is nine years old and is almost like her eldest baby. Prior to being a blogger and mum (but not a mummy blogger), she worked as an accountant doing other people's budgets, books and tax.