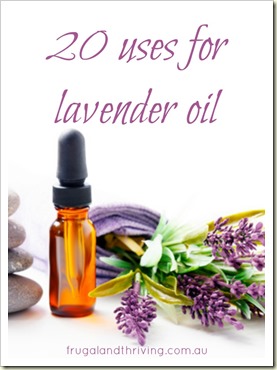 Essential oils are an important part of your natural cleaning and personal care kit.
Lavender is a particularly good oil to keep on hand (along with tea tree oil): it has many uses, it's inexpensive and readily available and it's one of the most studied essential oils.
Lavender, with it's distinct purple flowers and smell, is native to southern Europe, the Mediterranean, northern and eastern Africa, southwest Asia and southeast India.
The name lavender comes from the Latin root lavare, "to wash" probably because it was used in baths to purify the body and spirit. 1
Lavender is commonly used as a dried herb or distilled into an essential oil.
The essential oil can be used in aromatherapy or topically.
Lavender oil has many benefits, apart from just smelling great. According to this CSIRO report there is evidence that lavender oil is an effective anti-bacterial and anti-fungal agent, helps improve sleep, anxiety, and low mood and is effective for relaxation and pain relief.
Lavender oil is generally considered safe, although there is some research to suggest it is toxic to human skin cells in vitro (although other sources say it's safe), so lavender oil should be used with caution when pregnant.2 3
lavender uses in personal care
1. Calming – lavender oil can reduce anxiety. Either smell lavender oil directly (dab it on a hankie), or burn it in an oil burner.
"Research has confirmed that lavender produces slight calming, soothing, and sedative effects when its scent is inhaled." 4
2. Mood uplifting – lavender oil can help reduce mild depression or low mood. Smell the oil directly or burn in an oil burner.
3. Relaxing – a great way de-stress after a long day is in a bath with Epsom salts and a few drops of lavender oil. Alternatively, if you can swing it, a nice massage with a few drops of lavender oil in a carrier oil can be another great way to relax. If neither of those options is available, breathing in the oil can help.
4. Insomnia – A few drops of lavender oil on your pillow or on a hankie under your pillow can help you get a good night's sleep.
5. Insect bites – dab a drop or two directly onto an insect bite for relief.
6. Bug repellent – rub a few drops on your skin neat or in a carrier oil to deter biting insects.
7. Dry skin and skin conditions – lavender oil can help with dry skin or skin conditions such as eczema. Apply neat or in a carrier oil.
8. Chapped lips – a drop of lavender oil on chapped lips can help relieve and moisturise them. Or add a couple of drops of lavender oil to your homemade lip balm.
9. Cold sores – lavender oil is another effective cold sore remedy.
10. Minor burns – a few drops of lavender oil can help soothe minor burns, promote healing and reduce scaring.
11. Menstrual cramps – rub some lavender oil on your abdomen to help relieve menstrual cramps.
12. Headaches – a few drops of lavender oil massaged into your temples can help relieve headaches.
13. Allergies – smelling lavender oil can help ease the symptoms of seasonal allergies (hay fever).
14. Minor cuts – lavender oil applied to minor cuts can aid in healing and prevent infection thanks to it's anti-bacterial properties.
lavender uses Around the home
15. Cleaner – add lavender oil to your all-purpose cleaner for a deliciously calm smelling cleaner with anti-bacterial properties. Lavender was used in hospitals in WW1 because of it's anti-bacterial properties.5
"Lavender oil (primarily L. angustifolia) has been found to be active against many species of bacteria, including those resistant to antibiotics…These results support the anecdotal use of lavender oils as antibacterial agents and demonstrate that some oils which had previously not been investigated have good antibacterial activity." 6
16. Freshen laundry – use lavender in the final rinse to freshen laundry. Add a few drops to some vinegar in the fabric softener compartment. The vinegar will help soften your wash and the lavender will give it a lovely smell.
17. Linen spray – make your own linen spray to use when ironing by adding a few drops of lavender oil to a spray bottle of water. Shake before use.
18. Scent linen – don't iron your sheets? No, neither do I. Instead, give them a fresh lavender smell by placing a few drops of lavender oil on cotton balls and placing them in the linen closet. This will also help ward off silver fish.
19. Air freshener – make your own air freshener using lavender oil for a calming scent. Alternatively, simply burn lavender oil to freshen a room. Give guests a positive welcome by wiping a few drops of lavender oil around the front door just before they arrive.
20. Insect repellent – help keep bugs out of your home by burning lavender oil. Dabbing some oil on a light bulb before turning it on can also help diffuse the scent around a room, although this method isn't as effective with energy saving light bulbs.
Lavender oil is a great essential oil to have on hand. In the very least, the Epsom salt and lavender bath is well worth it, but you'll find plenty of other uses for lavender oil around the home.
Do you use lavender oil? What are your favourite ways to use lavender oil?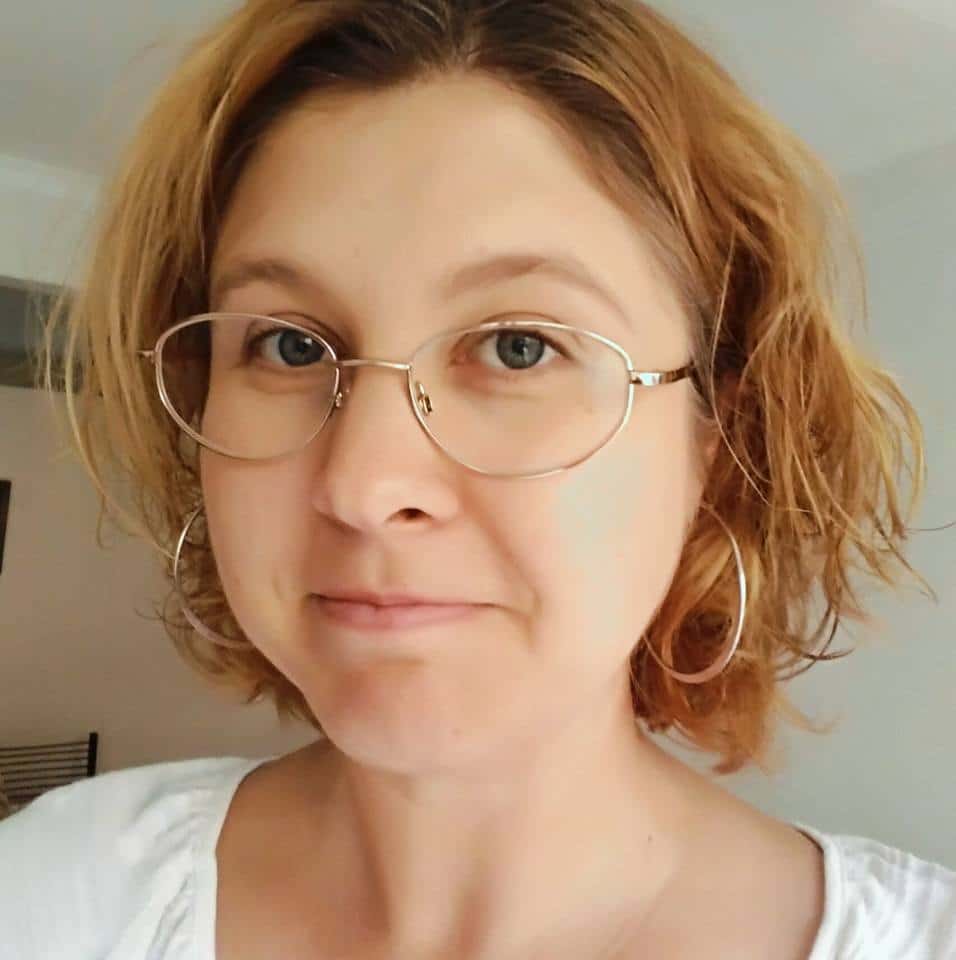 Melissa Goodwin is a writer and the creator of Frugal and Thriving who has a passion for living frugally and encouraging people to thrive on any budget. The blog is nine years old and is almost like her eldest baby. Prior to being a blogger and mum (but not a mummy blogger), she worked as an accountant doing other people's budgets, books and tax.