Homemade All-Purpose Cleaner
This website may earn commissions from purchases made through links in this post.
This is a recipe that I have been using to clean our home for nearly 10 years now. I use it for cleaning pretty much everything.
The tea tree oil is anti-bacterial without being toxic. It is a bit of an initial outlay, but as you only use a few drops, it lasts for years. It also gives everything a wonderful clean smell.
The vinegar also has anti-bacterial and anti-viral properties. It also helps fight mould.
The cleaner is easy to make: just mix the vinegar, water and a little tea tree oil (or essential oils of choice – mix and match to get your favourite scent), in a spray bottle.
There's your all-purpose cleaner for just a few cents.
Save money, reduce chemical toxins in the home and reduce waste: the bottle gets reused over and over for years.
For tougher marks, this all-purpose cleaner can be combined with bicarb soda
Simply spray your surface, sprinkle on a little bicarb and wipe until the stains and tough grime is gone. A little bicarb goes a long way – don't use too much otherwise you'll end up with a powdery residue.
Other pure essential oils with anti-bacterial properties include eucalyptus, Manuka, rosemary, thyme, oregano, lemon myrtle or lavender, to name a few. Citrus oils smell great and are also quite inexpensive. Don't use cheap synthetic oils, they don't have the same properties as pure essential oils.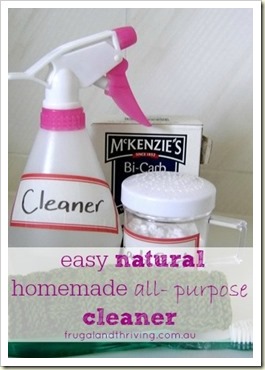 Yield: 1 bottle
Homemade All-Purpose Cleaner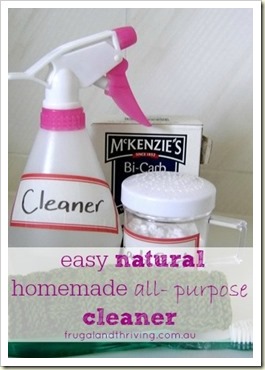 Make your own all-purpose cleaner with ingredients you have on hand in the kitchen
Materials
200ml plain white vinegar
300ml tap water
a small squirt of dishwashing liquid
10-20 drops of tea tree oil or pure essential oil of choice (optional)
Instructions
Mix all ingredients in an empty spray bottle.
Shake well.
Notes
You should not clean marble, granite, stone with vinegar as it can etch the natural stone. It is also best not to clean waxed flooring with vinegar as well.
Also, vinegar should never be mixed with bleach as this can give off toxic fumes.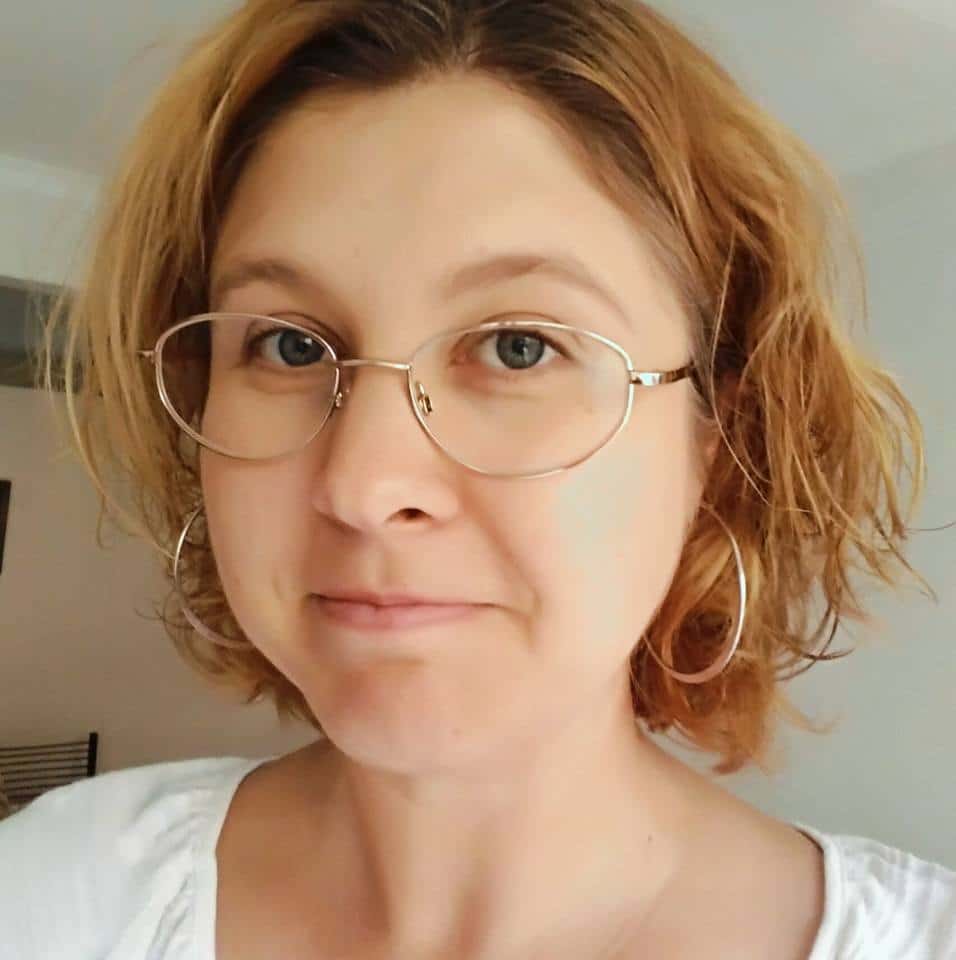 Melissa Goodwin has been writing about frugal living for 10+ year but has been saving her pennies since she first got pocket money. Prior to writing about frugal living, Melissa worked as an accountant. As well as a diploma of accounting, Melissa has an honours degree in humanities including writing and research and she studied to be a teacher and loves sharing the things that she has learned and helping others to achieve their goals. She has been preparing all her life to write about frugal living skills.
JOIN THE NEWSLETTER