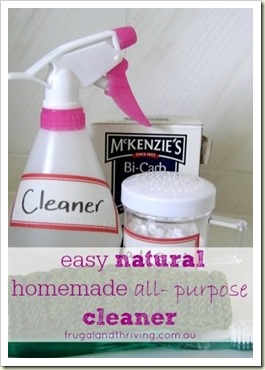 This is a recipe that I have been using to clean our home for nearly 10 years now. I use it for cleaning pretty much everything.
The tea tree oil is anti-bacterial without being toxic. It is a bit of an initial outlay, but as you only use a few drops, it lasts for years. It also gives everything a wonderful clean smell.
The vinegar also have anti-bacterial and anti-viral properties. It also helps fight mould.
The cleaner is easy to make: just mix the vinegar, water and a little tea tree oil (or essential oils of choice – mix and match to get your favourite scent), in a spray bottle.
There's your all-purpose cleaner for just a few cents.
Save money, reduce chemical toxins in the home and reduce waste: the bottle gets reused over and over for years.
For tougher marks this all purpose cleaner can be combined with bicarb soda
Simply spray your surface, sprinkle on a little bicarb and wipe until the stains and tough grime is gone. A little bicarb goes a long way – don't use too much otherwise you'll end up with a powdery residue.
Other pure essential oils with anti-bacterial properties include eucalyptus, Manuka, rosemary, thyme, oregano, lemon myrtle or lavender, to name a few. Citrus oils smell great and are also quite inexpensive. Don't use cheap synthetic oils, they don't have the same properties as pure essential oils.
[yumprint-recipe id='22']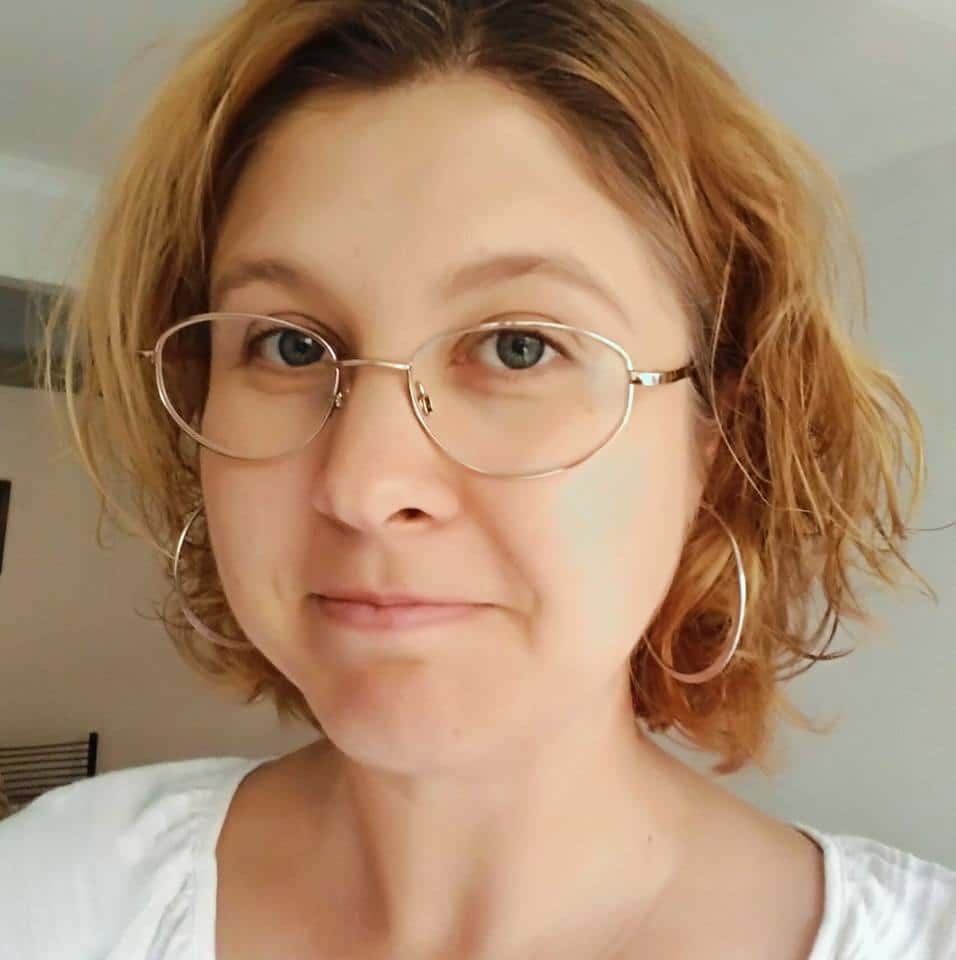 Melissa Goodwin is a writer and the creator of Frugal and Thriving who has a passion for living frugally and encouraging people to thrive on any budget. The blog is nine years old and is almost like her eldest baby. Prior to being a blogger and mum (but not a mummy blogger), she worked as an accountant doing other people's budgets, books and tax.