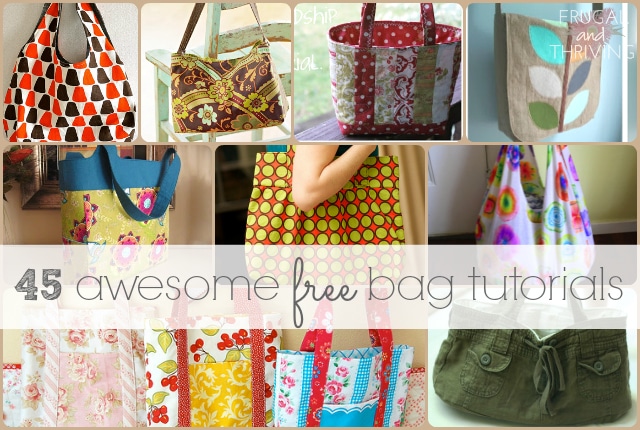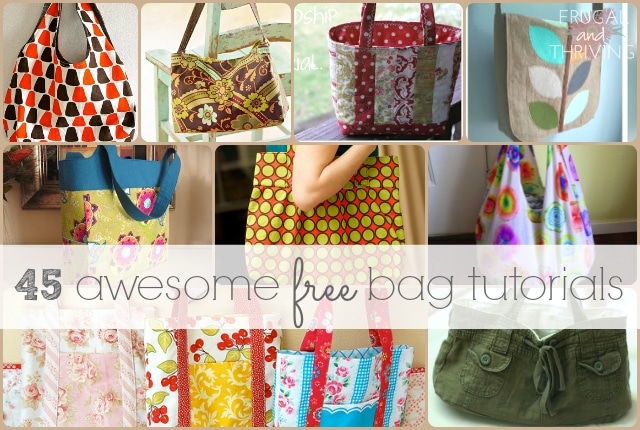 Note: Last updated Jan 2017.
Looking for free bag making tutorials? This post, along with its companion post found here, will give you nearly 100 to choose from!
When I first wrote this article, I wrote that I wasn't much of a sewer.
Since then, I've made quite a few bags from these tutorials. Thanks to the brilliant work of those who wrote these tutorials, my sewing skills have gone from beginner to intermediate.
That's the beauty of online tutorials. They not only make great end products (and great gifts), it's also a great way to learn to sew. Tutorials take you through the process step-by-step.
"I'm not much of a sewer, but I'm trying. I made a bag recently and have gone a little bit bag crazy. Making a bag is a great way to learn how to sew."
If you want to learn from an expert, I recommend you check out the 7-day FREE trial on Craftsy Unlimited. Craftsy is full of craft classes, taught by experts. Get access to thousands of classes for a fraction of the cost. They have some great bag making classes, teaching beginner to more advanced techniques.
Some authors ask that you don't use their patterns and tutorials to make bags for commercial purposes, so check out their site for copyright details.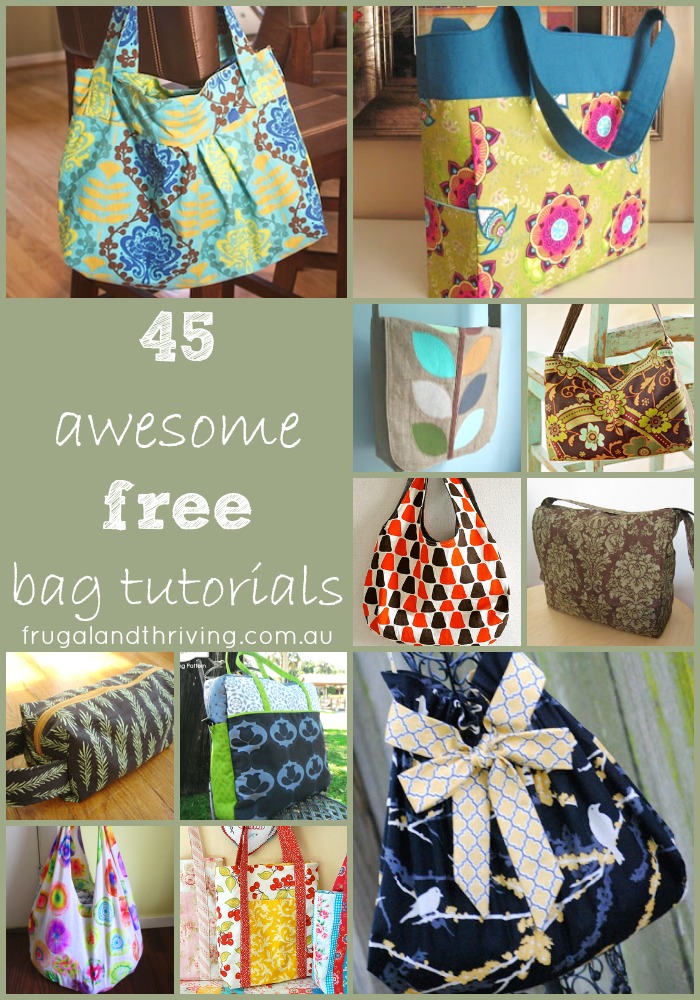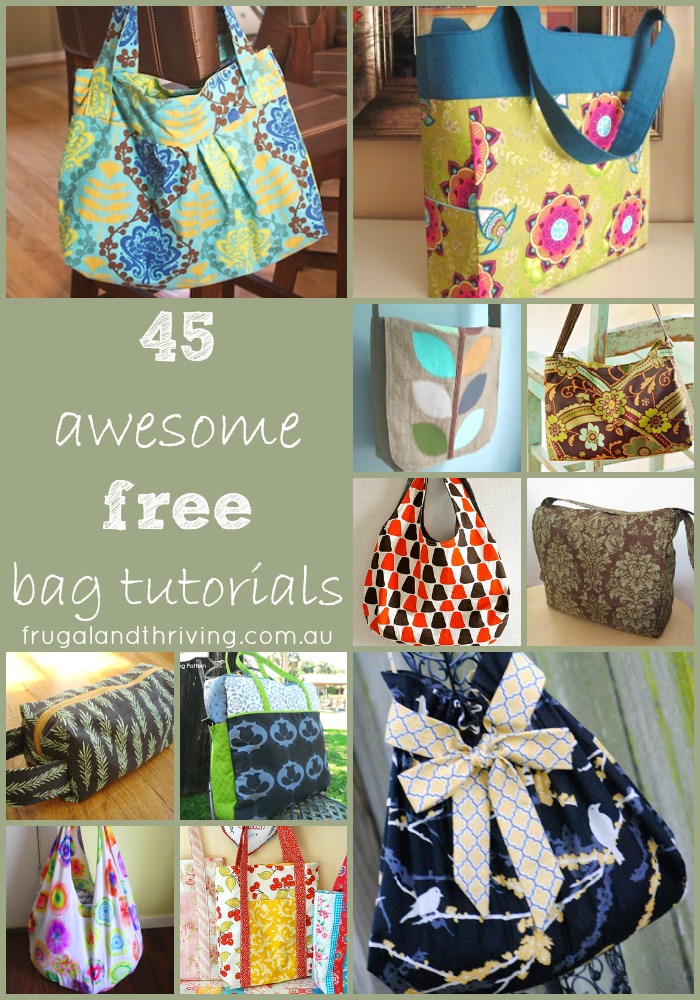 Thrive on any Budget!
Subscribe to the newsletter and join a community of like-minded people!
As a bonus: get your copy: FREE Quick Fix Guide: 5 Money Fixes You Can Implement Straight Away to Save More.
We take your privacy seriously. No Spam. See our Privacy Policy.
Disclosure: Links to merchants within this post may be affiliate links.