45 Awesome Free Bag Making Tutorials
This website may earn commissions from purchases made through links in this post.
Make a useful gift with these free bag making tutorials.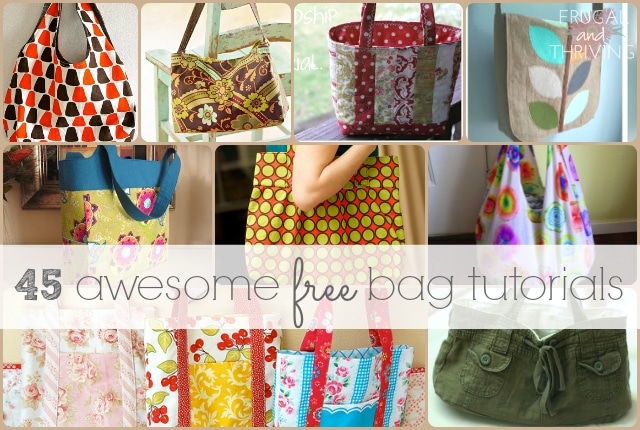 Bags are a great project for a beginner sewer. The patterns are usually easier than, say, clothing and you don't have to worry so much about getting the fit right. They are also super useful and make a great gift!
Please note: Some authors ask that you don't use their patterns and tutorials to make bags for commercial purposes, so check out their site for copyright details.

45 Awesome Bag Tutorials
Sew your own gorgeous bags using one of these free tutorials
Looking for more free bag making tutorials? Check out the companion article here. This will give you nearly 100 to choose from!
Melissa Goodwin has been writing about frugal living for 10+ year but has been saving her pennies since she first got pocket money. Prior to writing about frugal living, Melissa worked as an accountant. As well as a diploma of accounting, Melissa has an honours degree in humanities including writing and research and she studied to be a teacher and loves sharing the things that she has learned and helping others to achieve their goals. She has been preparing all her life to write about frugal living skills.
JOIN THE NEWSLETTER