Make a useful gift with these free bag making tutorials.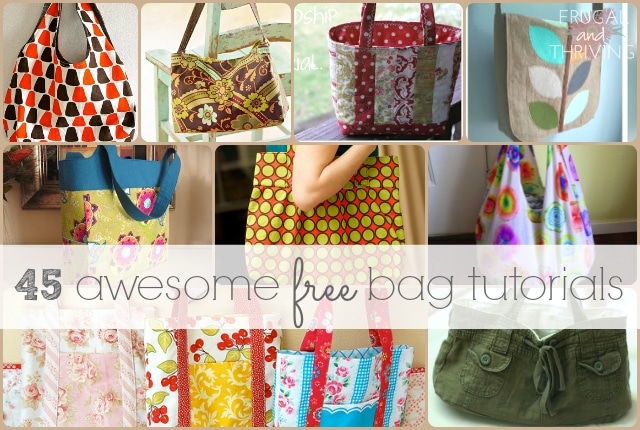 Bags are a great project for a beginner sewer. The patterns are usually easier than, say, clothing and you don't have to worry so much about getting the fit right. They are also super useful and make a great gift!
Please note: Some authors ask that you don't use their patterns and tutorials to make bags for commercial purposes, so check out their site for copyright details.

45 Awesome Bag Tutorials
Sew your own gorgeous bags using one of these free tutorials
Looking for more free bag making tutorials? Check out the companion article here. This will give you nearly 100 to choose from!