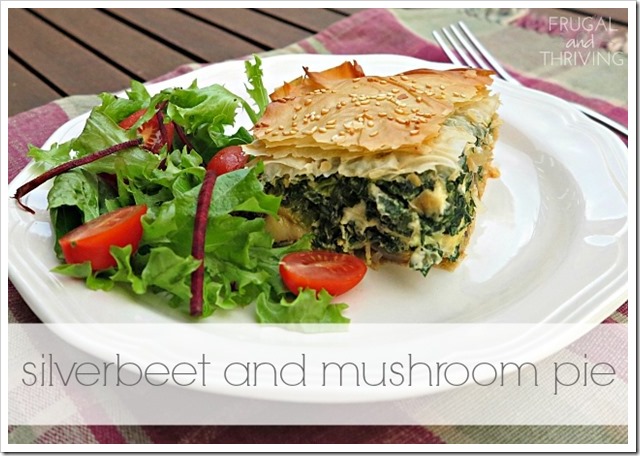 The other day, I pulled this out of the oven just as a bunch of teenagers were coming out of our neighbour's house.
"Ohhh, can you smell that?! That smells good! " I heard them say as they walked past. It's always gratifying when you can hear the neighbours (especially teenagers!) enjoying the smell of your cooking.
What is even more gratifying is that my children eat this meal. My kids can be as picky as the next, especially my three-year-old who is well and truly going through 'that stage'. So despite this dish not being a quick meal to prepare, I feel it's a winner when the kids clean their plate.
One way to get more for your effort with preparation is to freeze half of it for later. To reheat, warm in the oven at 180C without thawing to prevent the pastry going soggy.
Silverbeet is just about the only vegetable I can grow successfully, and this dish is great for using up the harvest. Alternatively, when in season, silverbeet is extremely cheap to buy.
A twist on the classic spanakopita, I add sliced mushrooms and occasionally some toasted pine nuts.
Silverbeet and Mushroom Pie
Ingredients
1 kg spinach or silverbeet (a couple of bunches)
a handful or two of mushrooms, sliced
6 spring onions chopped
2 cloves of garlic, crushed
125g of feta cheese crumbled
1/2 cup of Parmesan cheese, grated
5 eggs lightly beaten
1/2 tsp. nutmeg
16 sheets of filo pastry, thawed
olive oil
egg, milk or olive oil for brushing the top
poppy seeds or sesame seeds
Instructions
Preheat oven to 210°C/415°F and grease a baking dish.
Wash spinach. Cook still wet over low heat until just wilted. Cool and squeeze out excess moisture then finely chop.
Sauté mushrooms, onion and garlic in a little oil over medium heat until soft.
Mix together spinach, onion and mushroom mixture, cheeses, eggs, nutmeg and season to taste.
Lay pastry in the baking dish letting the edges hang over the sides of the dish, brush lightly with oil and lay another pastry sheet over. Repeat with about 7 layers of pastry.
Spread the filling over the pastry layers and fold in edges
Place remaining pastry on top of the filling brushing with oil between each sheet. (My dish is small enough that I fold the sheets in half for the top, brushing with oil between each fold.)
Brush the top with egg or oil or milk, sprinkle with poppy or sesame seeds and bake for around 30 – 40 minutes or until golden on top.
Serve warm with bread and salad. Serves 6 – 8.
Adapted from Commonsense Cooking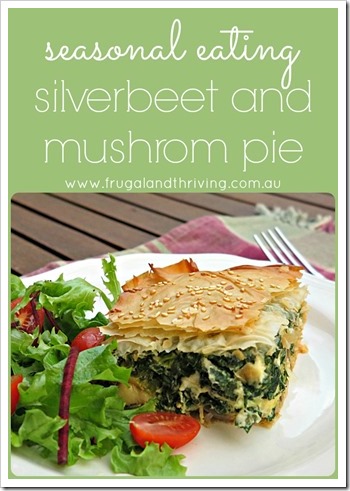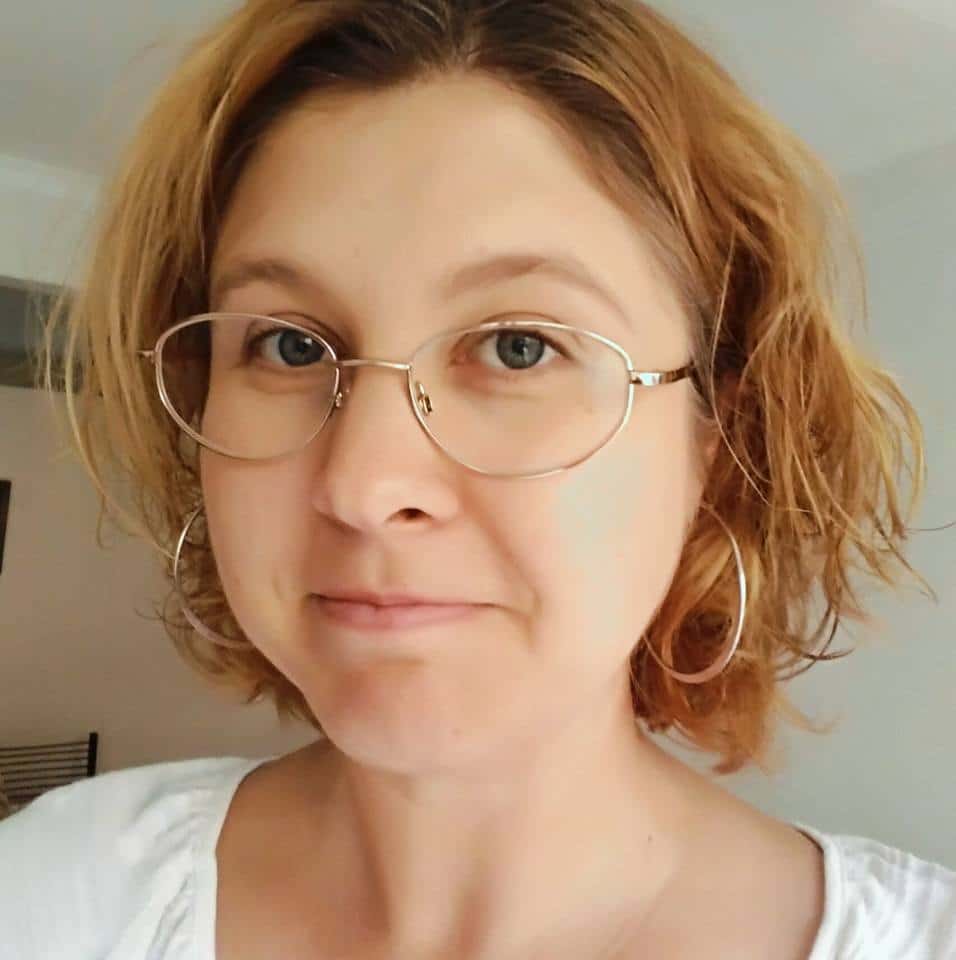 Melissa Goodwin is a writer and the creator of Frugal and Thriving who has a passion for living frugally and encouraging people to thrive on any budget. The blog is nine years old and is almost like her eldest baby. Prior to being a blogger and mum (but not a mummy blogger), she worked as an accountant doing other people's budgets, books and tax.