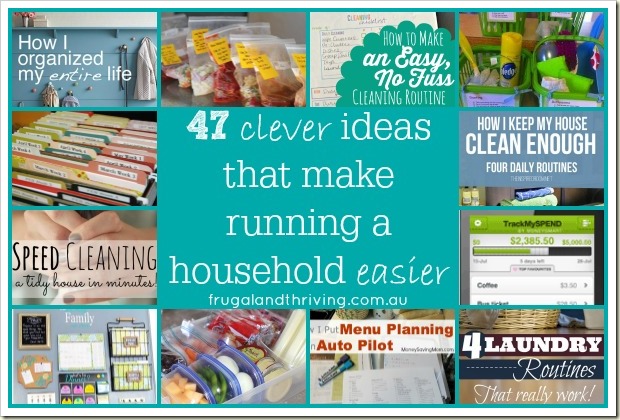 Looking for ways to make your life that little bit easier and the household flow that little bit smoother.
Here are 47 ideas that will help you do just that.
Save time cleaning, cooking, managing paperwork, doing day to day tasks and managing the household finances with the following tips.
make cleaning easier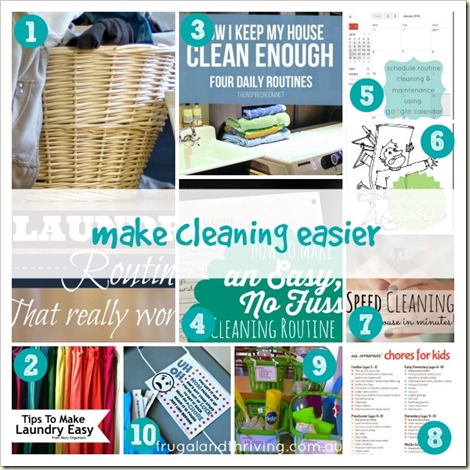 make the household finances easier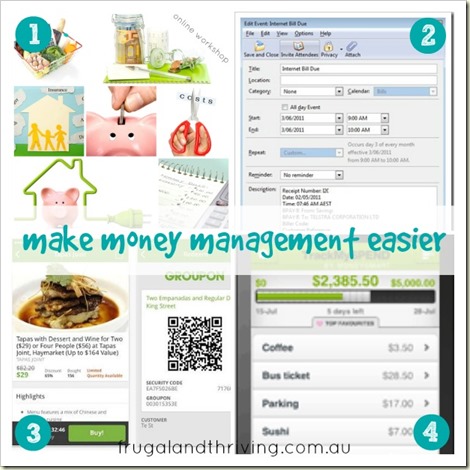 Get your budget on autopilot with an easy budget plan from Frugal and Thriving
Create a bill payment system so you never forget to pay a bill from Frugal and Thriving
12 apps that will save you money (Australian) from The New Daily
6 apps that will save you money (Australian) from News.com.au
make organisation easier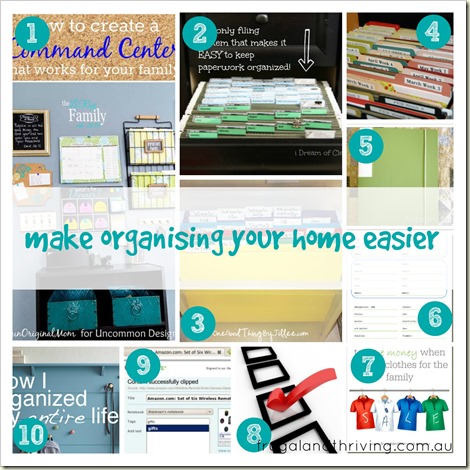 make dinners easier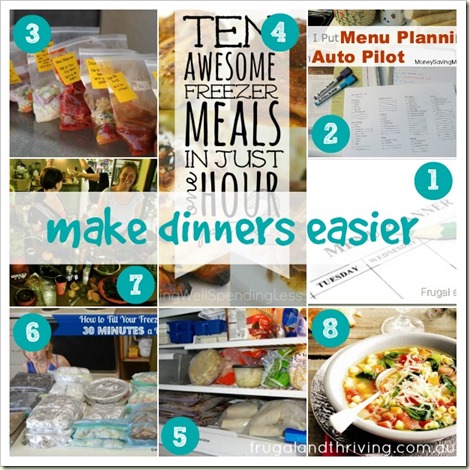 make school (and work) lunches and snacks easier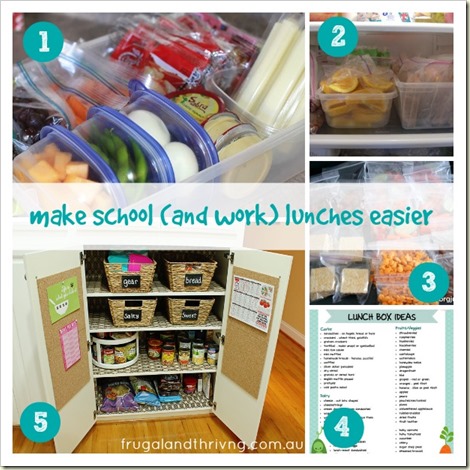 breakfast