Looking for a money management app to help you budget? Here are the top 10 best budget apps for Australians including new apps available in 2019.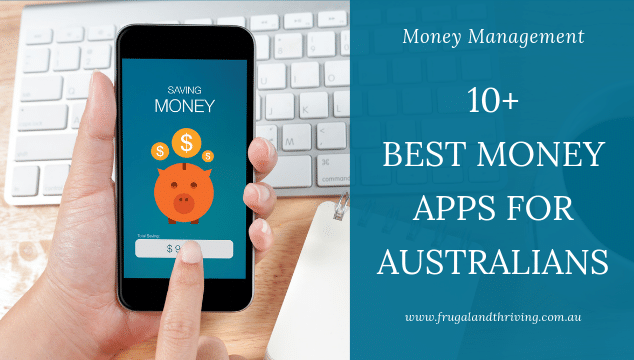 Want a more flexible way to manage your money?
Well, there's an app for that.
From banking on the go, to tracking expenses, the following money management apps will make managing your money easier.
What's more, these budget apps are either specifically designed for Australians or can be used by Australians.
10 Best Money Management Apps for Australians
1. YOUR BANK'S APP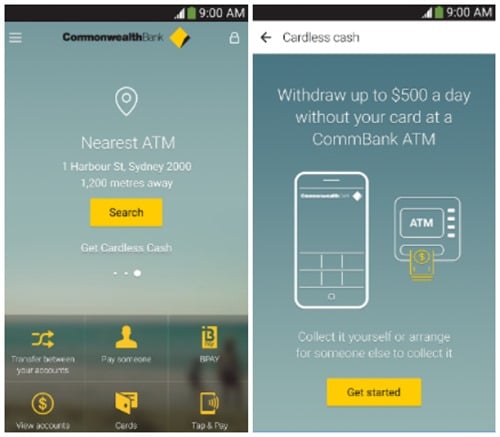 Cost: Free
Availability: Android and iOs
Manage your money, check your balance and pay your bills on the go and more with your bank's app.
And, if your bank has this feature, you can use your phone to 'tap and pay' instead of carrying around your wallet.
2. POCKETBOOK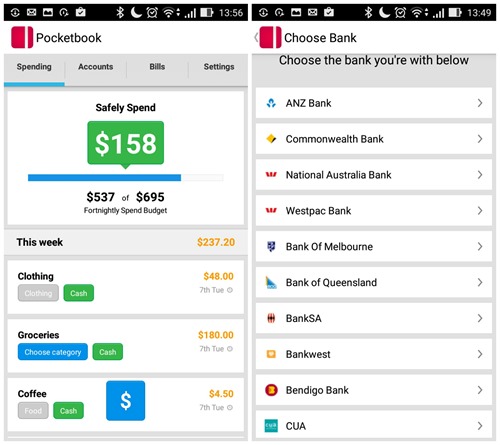 Cost: Free
Availability: Android and iOS
Pocketbook is an Australian budgeting app that allows you to track your expenses to work out your monthly spend. You can set spending limits to help you stick to your budget.
The best feature of this app is that it connects to your bank so that you can track income and expenses automatically.
3. TRACKMYGOALS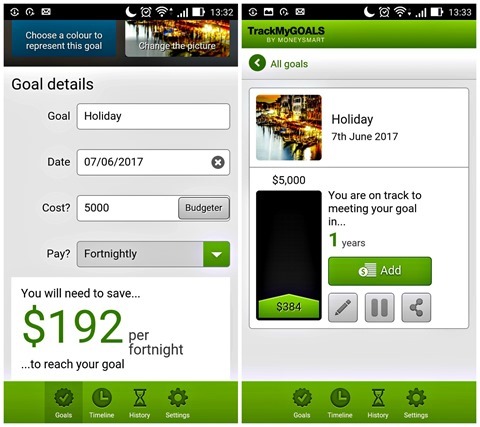 Cost: Free
Availability: Android and iOS
The Money Smart's TrackMyGOALS app allows you to set, plan, track and manage your savings goals and visualise your progress.
4. TRACKMYSPEND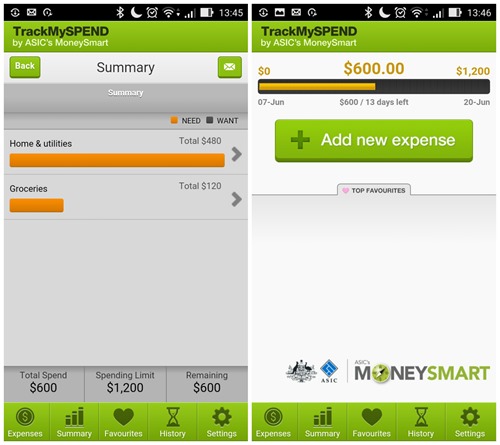 Cost: Free
Availability: Android and iOS
Another ASIC Money Smart App, TrackMySpend is a basic budgeting app that, funnily enough, helps you track what you spend.
You can categorise expenses, set regular expenses as favourites and flag expenses as needs or wants.
You can also download the data to a spreadsheet for further analysis or to import into other accounting software.
*Check out Money Smart's other apps here.*
5. AUSTRALIAN TAXATION OFFICE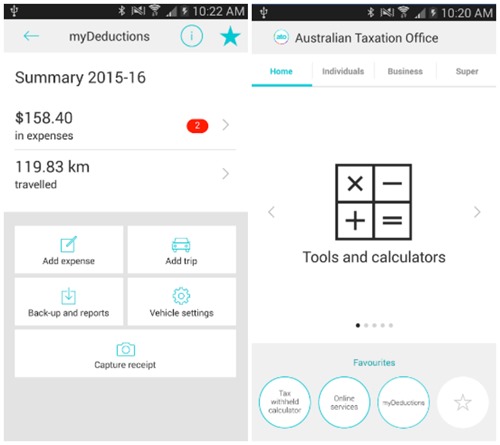 Cost: Free
Availability: Android, iOS and Windows Phone
The ATO's is for individual taxpayers, small business owners and self-managed super fund trustees.
It allows you to access their online services, lodge and track your income tax return, record and manage tax deductions, calculates the tax to withhold, works out key tax dates, access tools and calculators, to name just a few functions.
6. RAIZ (FORMALLY KNOWN AS ACORNS AU)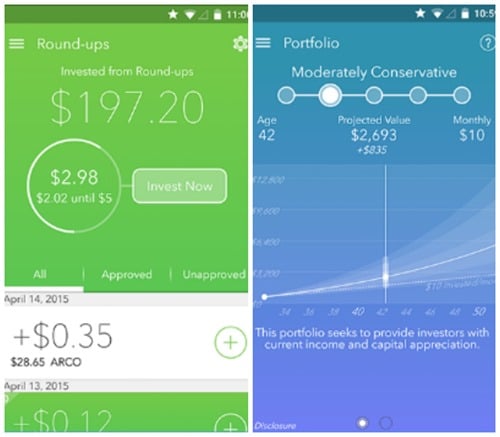 Cost: App is free but there is a monthly fee ( $1.25 per month for balances under $5,000 at time of writing)
Availability: Android and iOS
Now available in Australia, Raiz is an investment app that links to your bank account.
When you spend, Raiz rounds up your transaction to the nearest dollar and invests that change for you in a diversified portfolio (EFT) at your chosen level of risk.
As this is an investment portfolio, it is subject to market fluctuations. You will also need to pay tax on all realised capital gains. Check out the website for more information.
7. SPLITWISE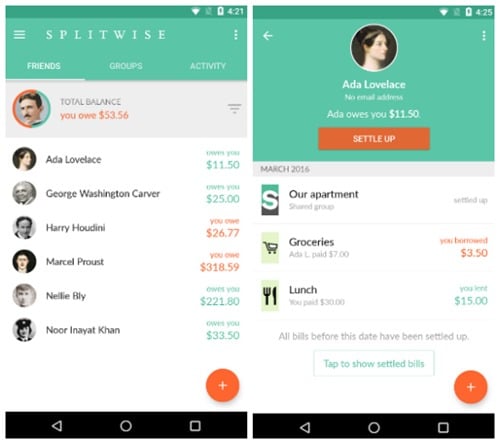 Cost: Free
Availability: Android and iOS
Splitwise isn't Australian, but still useful for those people who need to split expenses. Great for flatmates who need to keep track of who owes what.
Splitwise keeps a running total of how much is owed and it also emails reminders when expenses like the rent are due or when you forget to pay someone back.
8. ATM Hunter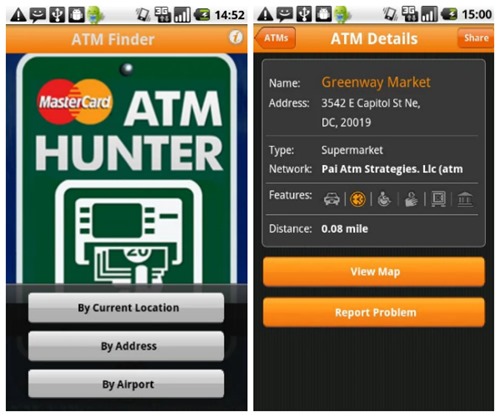 Cost: Free
Mastercard ATM Locator app helps you find the closest ATM no matter where in the world you are. You can search for your specific bank's ATM to avoid fees.
Provides you with distance and directions to ATM.
9. EXPENSIFY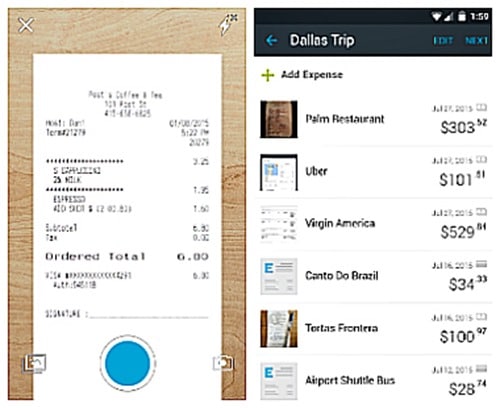 Cost: Free
Expensify allows you to scan receipts and track time or mileage for tax deductions.
What's cool about Expensify is that it pulls information from the receipts including date, time, amount and merchant and puts it all into a CSV file ready for your accountant at tax time.
10. GOOD BUDGET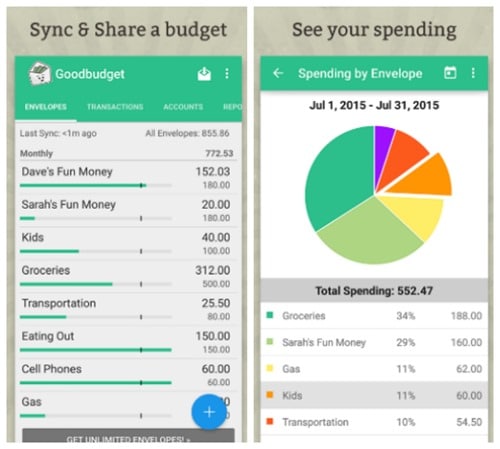 Cost: Free
Availability: Android and iOS
This budget app uses a virtual version of the old-fashioned envelope system to help you budget your money.
Track expenses, monitor savings goals, sync with your partner, monitor cash flow and analyse spending patterns.
While this app isn't Australia specific, Australians can still use it and one of the most popular budgeting apps on the web.
And if you prefer NOT to link your bank accounts to an app, then this is the app to try.
2019 Bonus Money Apps Update
New budget apps are being created all the time, and so as a 2019 update, I've added 5 new apps that have become available since this post was first written.
1. Money Brilliant
Cost: Basic plan is free or $9.90 per month or $99 per year for the premium app
Money Brilliant is an all-in-one money management app.
The free account works similar to Pocketbook in that it connects your bank accounts to help you monitor your finances.
The free account also allows you to connect your credit cards, loans, superannuation and investment accounts.
On top of that, you can use the app to create a budget, get bill notifications, categorise expenses, work out your net worth, and generate spending reports.
The premium version includes a bill watch feature will also help you find a better deal on service providers, sort expenses into tax deduction categories, a cash account to track cash spending, import and export and other features.
Money Brilliant is part-owned by AMP Limited through a subsidiary. For more information on the app, check out the Money Brilliant website.
2. Moneytree
Cost: Free for the basic app; $6.49/month or $69.99/year for the premium app
Availability: Android and iOS
Like Money Brilliant and Pocketbook, Moneytree links to all your bank accounts, credit cards, digital money, super etc. and brings all that info into one place.
Use it to check balances, monitor cash flow, monitor cards and even check loyalty points.
The app automatically categorises expenses helping you budget and track spending habits.
The premium app allows you to track and organise work expenses.
Moneytree was founded in Japan in 2012 and launched in Australia in 2017.
For more information, check out the Moneytree website.
3. Carrott
Cost: Free to download but with transaction fees
Availability: not yet released
Carrott is a micro-savings app. Similar to Raiz, the app rounds up purchases made on your debit card to the nearest dollar. But instead of investing that spare change, it will put it towards your mortgage or FEE-HELP.
For more information on how it works and to register your interest for when it comes out in Australia, visit the Carrott website.
4. Cashrewards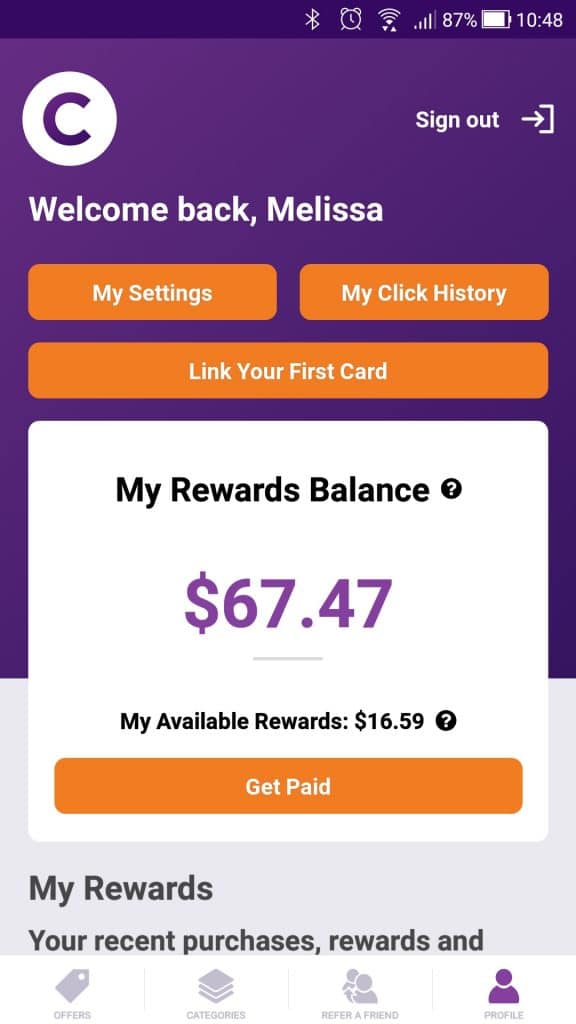 Cost: free
Cashrewards is a cashback or cash rebate site that pays you a rebate when you shop at participating retailers.
There are many Australian retailers on Cashrewards – some that you might already use regularly, like online groceries! So it's an easy way to save a little bit when you're shopping online.
The key, of course, is to only use it when you're buying something you actually need.
To make sure you get the best deal, shop around first to make sure you can't get a bigger discount at a non-participating store compared to the rebate.
And if you shop on a laptop or desktop, the browser notification will tell you when you're on a participating retailer website so you can activate the rebate if you decide to purchase.
Find out more by visiting the Cashrewards website.
5. Finch
Cost: Free
Similar to Splitwise, Finch is the "financial app for your social life" made for Australians by Australians.
According to their website, the Finch app allows you to "pay friends, track group expenses and see where all your fun money is going." Use the app to split bills, run group tabs, and track spending.
For more info, check out the Finch website.
Honourable Mention
Pelikin is another money app that has not yet been released in Australia but might be useful for travellers.
According to their website, the app can: "hold five currencies in your app at once and swap between them in real-time with just a few taps."
Comes with a travel Visa paywave card.
Managing your budget has never been easier with the proliferation of apps and mobile tools available.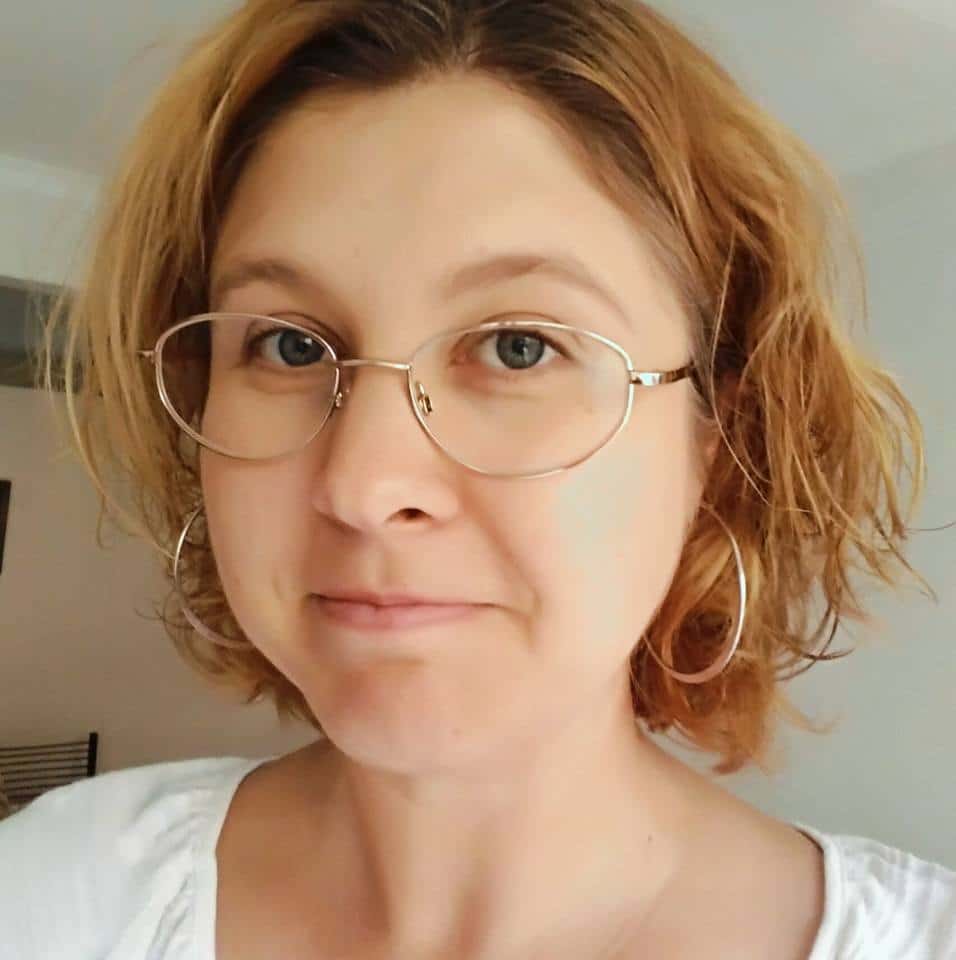 Melissa Goodwin is a writer and the creator of Frugal and Thriving who has a passion for living frugally and encouraging people to thrive on any budget. The blog is nine years old and is almost like her eldest baby. Prior to being a blogger and mum (but not a mummy blogger), she worked as an accountant doing other people's budgets, books and tax.