easy diy floor cleaner that leaves your floor sparkling, naturally
This website may earn commissions from purchases made through links in this post.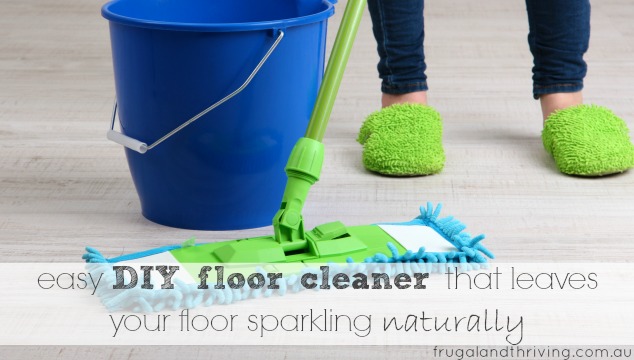 Ah Pinterest, you've made my life that little bit better once again with this DIY floor cleaner that has all the rest beat.
I came across this recipe for floor cleaner and had to give it a try.
I've been washing my floors with plain old dish wash for years now. And while it does the job well enough, it's not brilliant.
We have porous non-slip tiles in the kitchen and they collect grime, particularly around the edges, that's hard to shift. To really get the edges clean, I have to scrub them on my hands and knees with a scrubbing brush.
As you can imagine, that rarely happens.
So I gave this recipe a go and was amazed at the results.
Grime gone!
No more grey, grotty ring around the edge of the kitchen floor!
I honestly didn't think this recipe would do a better job than the dish wash treatment I always use.
You know that TV ad where the family gaze admiringly at their new roof? Well, that's what I did all day after washing the floor and seeing it so clean. It hasn't been this clean in years!
This is made from ingredients you already have around the house: dish wash (doesn't matter which brand), vinegar and washing soda, used for making your own laundry soap.
Here's the recipe for the best floor cleaner (DIY or commercial) I've ever used:
Best DIY Floor Cleaner
Ingredients
2 – 3 litres of hot water
A small squirt of dish wash
splash of vinegar (approx. 1/4 cup)
shake of washing soda (approx. 1/4 cup)
Method
Place all ingredients in a floor bucket, mix until sudsy and mop floor.
For a particularly grimy floor, soak the floor in the solution, leave for 5 minutes and then mop clean while mopping up all the water.
Try it for sparkling floors, naturally, and with minimal effort.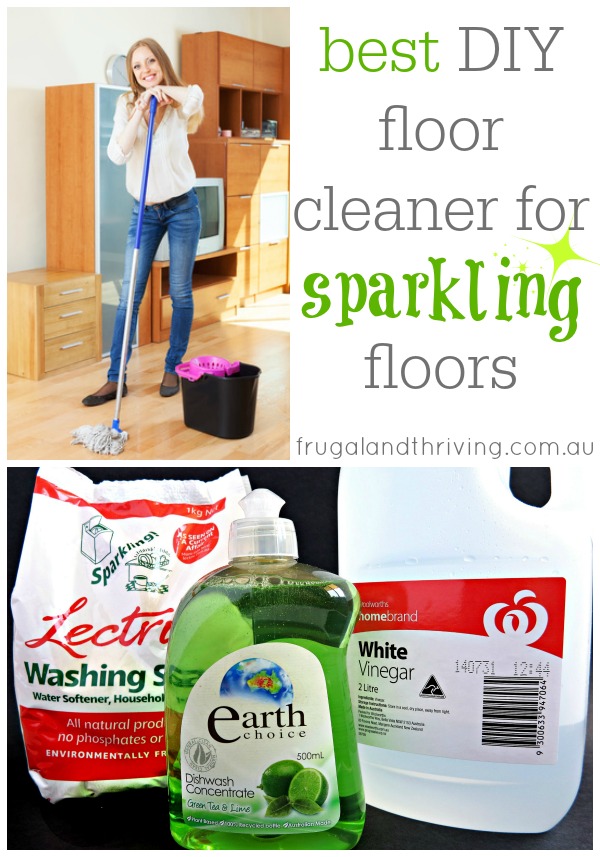 JOIN THE NEWSLETTER