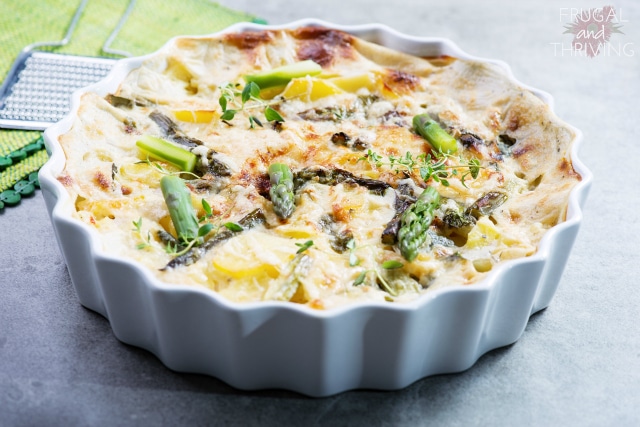 I love asparagus season. I look forward to eating fresh asparagus every year. This simple quiche is all about the asparagus. I made a particular effort not to put onion, garlic, bacon or any other overpowering flavour in the quiche as I am wont to do and I was glad I cooked with restraint – the quiche was subtle but delicious. And very inexpensive
Ingredients
1 bunch of asparagus
1 sheet of ready-rolled puff pastry
3 eggs
1/2 cup cream
1/2 cup grated tasty cheese
salt and pepper to taste
Method
Preheat oven to 200°C. Line a pie dish or quiche flan with puff pastry. Bake for 5 –10 minutes or until just starting to cook and puff.
Wash asparagus, snap off the woody stalks and cut into 5cm lengths. Boil or steam until tender.
In a bowl beat eggs and cream together, add cheese, salt and pepper and mix to combine. Add asparagus spears.
Pour egg mixture into pastry case, spreading out the asparagus spears. Bake for 30 – 40 minutes or until egg is set and pastry is golden. You may need to turn the dish around in the oven halfway through the cooking for even browning.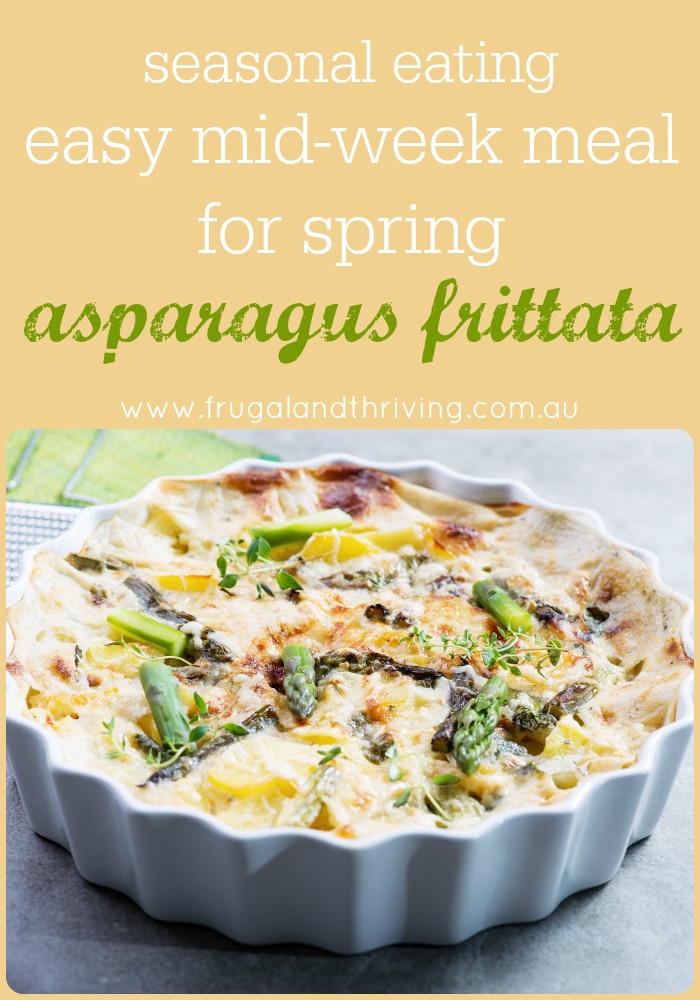 Melissa Goodwin is a writer and the creator of Frugal and Thriving who has a passion for living frugally and encouraging people to thrive on any budget. The blog is nine years old and is almost like her eldest baby. Prior to being a blogger and mum (but not a mummy blogger), she worked as an accountant doing other people's budgets, books and tax.