60 Homemade Ice Block Recipes that Will Hit the Spot this Summer
This website may earn commissions from purchases made through links in this post.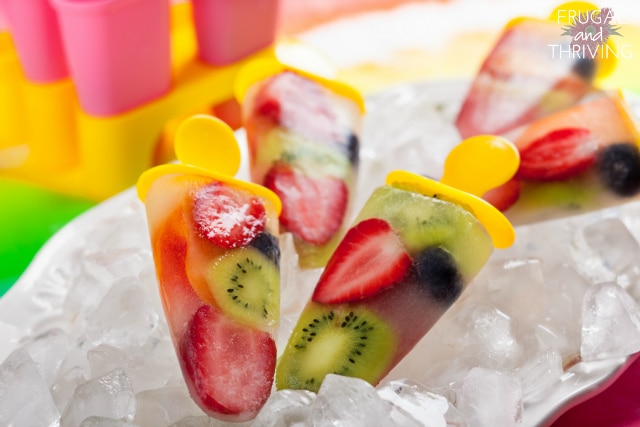 What better way to enjoy summer than with homemade ice blocks?
And who would have thought there were so many flavours?!
If you're looking for homemade ice block recipes, you'll find something to please everyone right here.
Before you get started, you'll need some sort of ice block mould.
Reusable cups and pop sticks work well, but if you're going to make a lot of ice blocks, you'll want to get something reusable.
When it comes to ice block moulds, there are heaps on the market to choose from.
We use silicon moulds*, which fit nicely in our tiny freezer. I can stick them individually in the gaps rather than have to make room for a whole tray of ice blocks.
Having said that, we also have these moulds* for when the freezer isn't so full. What I love about these is the bottom catches the drips, which you can then drink through the attached straw.
I also love the Zoku moulds*, which are BPA and phthalate-free, although maybe their instant ice block maker* might be taking this obsession a bit too far.
Next, you'll need a recipe and below are 60 to inspire you.
Before we get to the recipes, there are two cheat ice blocks that I do with the kids that are super easy when you're in a pinch.
The first is blending up a tin of fruit in natural juice. Add the fruit and the juice to the blender, and away you go.
The other super easy ice block that is popular in our house is plain water. Yes, my kids are still young enough to think that plain water ice blocks are the coolest (on hot days, they just want cold and refreshing).
If that's a little boring, you can freeze store bought juice instead.
Now on to the recipes.
Fruit Based Ice Blocks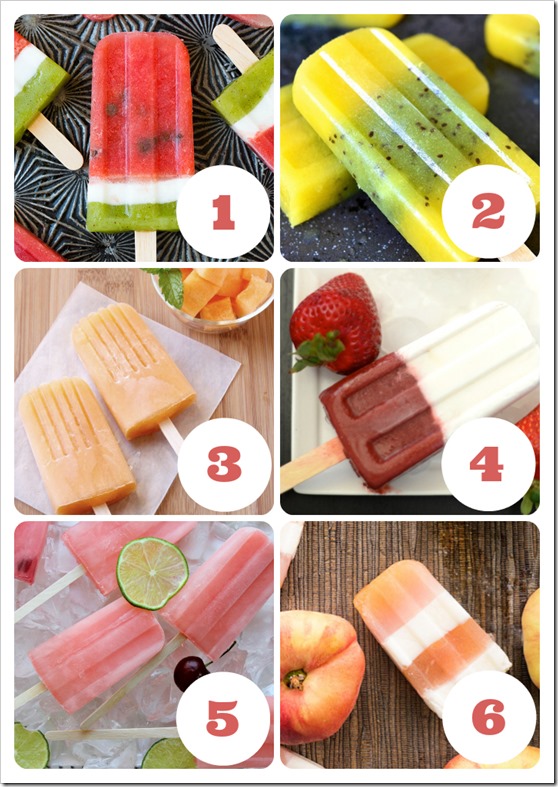 1. Watermelon Ice Blocks by Cooking Classy
2. Orange Kiwi Fruit Ice Blocks by Not Enough Cinnamon
3. Rockmelon Ice Blocks by Tutti Dolci
4.Strawberry and Coconut Milk Ice Blocks by M Loves M
5. Cherry Limeade Ice Blocks by Community Table
6. Peaches and Cream Ice Blocks by Sugar and Cloth
1. Fresh Fruit Ice Blocks from The Nerd's Wife
2. Lava Flow Ice Blocks from One Lovely Life
3. Coconut Raspberry Ice Blocks from Chelsea's Messy Apron
4. Kiwi and Pineapple Ice Blocks from The Slow Roasted Italian
5. Summer Apricot Yoghurt Ice Blocks from Strudel and Cream
6. Whole Fruit Ice Blocks from The View from Great Island
special treat ice blocks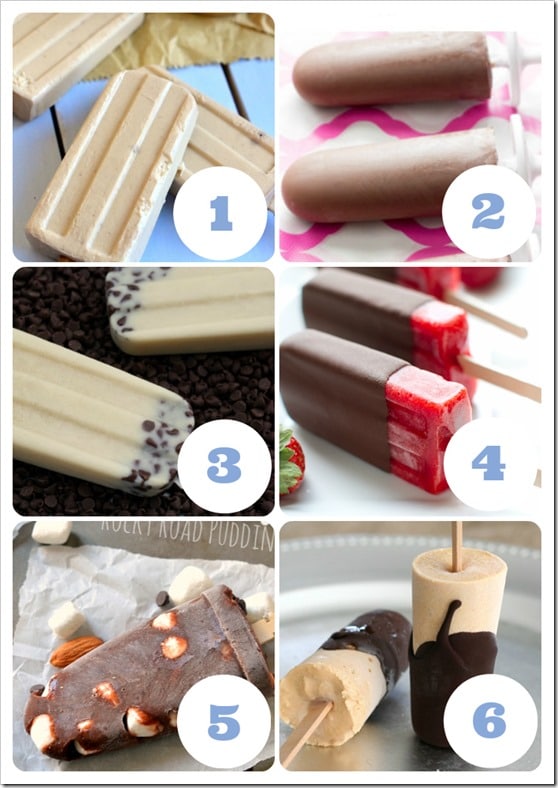 1. Banana Peanut Butter Yoghurt Ice Blocks by Not Enough Cinnamon
3. Invisable Cookie Dough Ice Blocks from All Roads Lead to the Kitchen
4. Chocolate Covered Strawberry Ice Blocks from Chocolates and Carrots
5. Rocky Road Pudding Ice Blocks from Mom on Time Out
6. Chocolate Covered Peanut Butter Ice Blocks from All Day I Dream About Food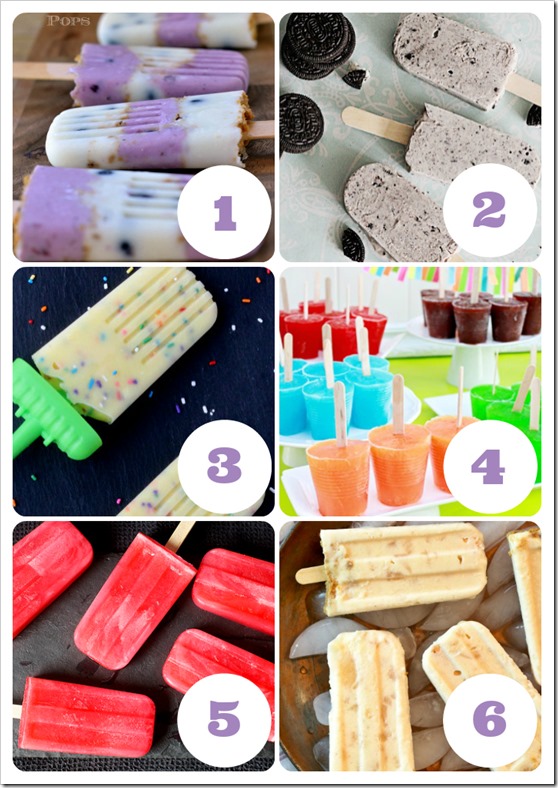 1. Breakfast Parfait Ice Blocks from Mom on Time Out
2. Cookies and Cream Pudding Ice Blocks from Le Creme De La Crumb
3. Funfetti Pudding Ice Blocks from Rachel Cooks
4. Easy Jello Ice Blocks from One Sweet Appetite
5. Pink Lemonade Ice Blocks from Smitten Kitchen
6. Apple Pie Ice Blocks from Real House Moms
Extra Healthy Ice blocks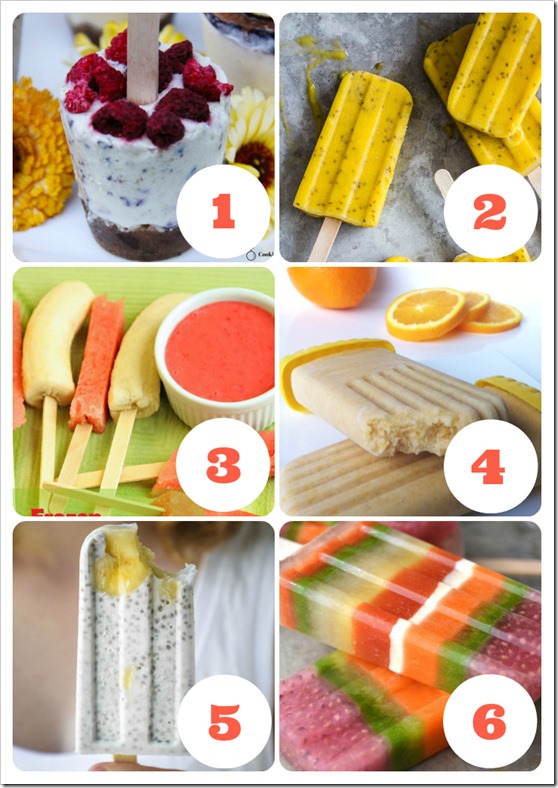 1. Super Food Cake Ice Blocks from Super Healthy Kids
2. Mango Chia Ice Blocks from Jelly Toast
3. Frozen Watermelon and Banana Ice Blocks from Super Healthy Kids
4. Orange Creamsicles with Added Protein from Damy Health
5. Chia Coconut Pudding Ice Blocks from The View from Great Island
6. Power Smoothie Layered Ice Blocks from The View from Great Island.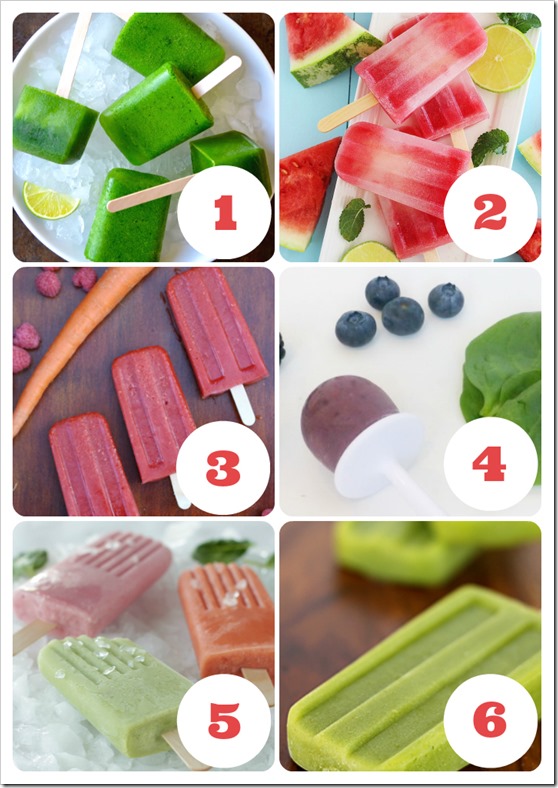 1. Green Juice Ice Block from Just a Taste
2. Watermelon and Cucumber Ice Blocks from The Comfort of Cooking
3. Carrot Mango Raspberry Ice Block from All Roads Lead to the Kitchen
4. Hidden Vegetable Ice Blocks from Craftulate
5. Fruit and Vegetable Ice Blocks from Live Simply
6. Green Ice Block from Number 2 Pencil
Upmarket Ice Blocks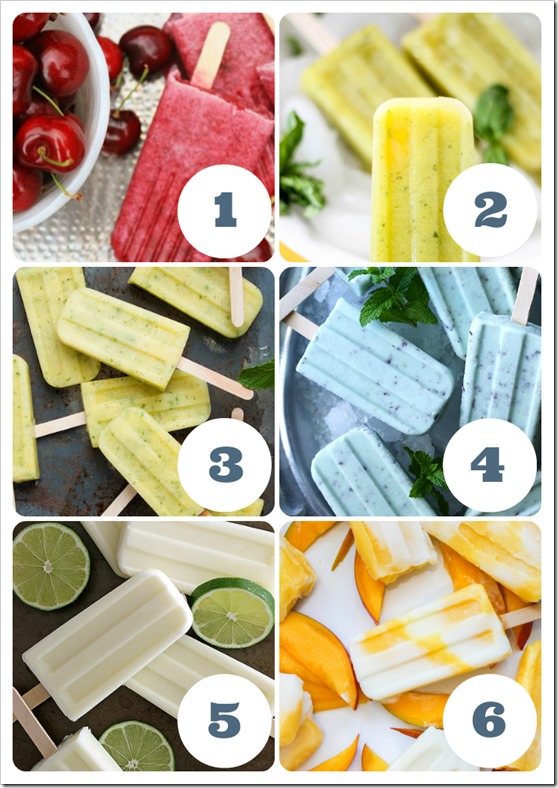 1. Cherry Ice Blocks from Jillian Harris
2. Pineapple Mango and Basil Ice Blocks from Eat Good 4 Life
3. Pineapple Mint Ice Blocks from The Corner Kitchen Blog
4. Mint Chocolate Ice Blocks from Tutti Dolci
5. Lime Creamsicles from Girl Versus Dough
6. Mango Lassi Ice Blocks from Cooking Stoned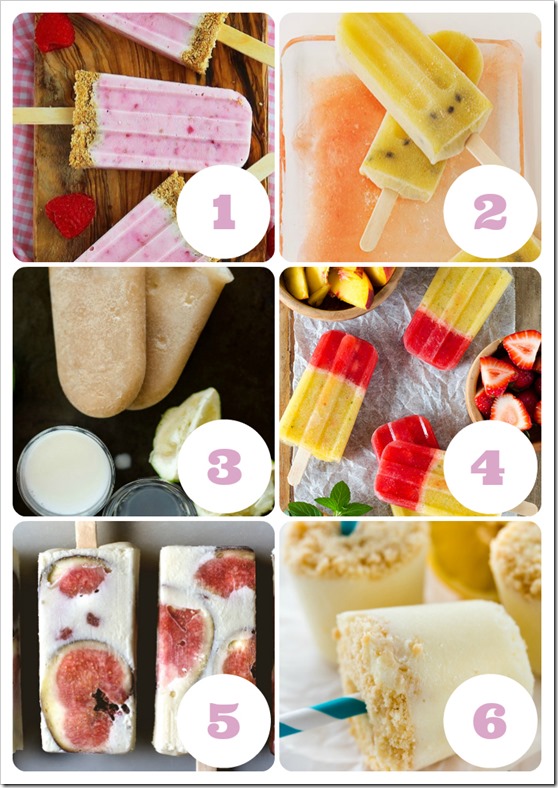 1. Raspberry Cheesecake Ice Blocks from The Comfort of Cooking
2. Passionfruit Pineapple and Vanilla Ice Blocks from Gourmet Traveller
3. Dirty Cola Ice Blocks from Tidy Mom
4. Strawberry and Peach Ice Blocks from Chew Town
5. Fig and Ricotta Cheesecake Ice Blocks from Lady and Pups
6. Lemon Pie Ice Blocks from Crazy for Crust
ice blocks for adults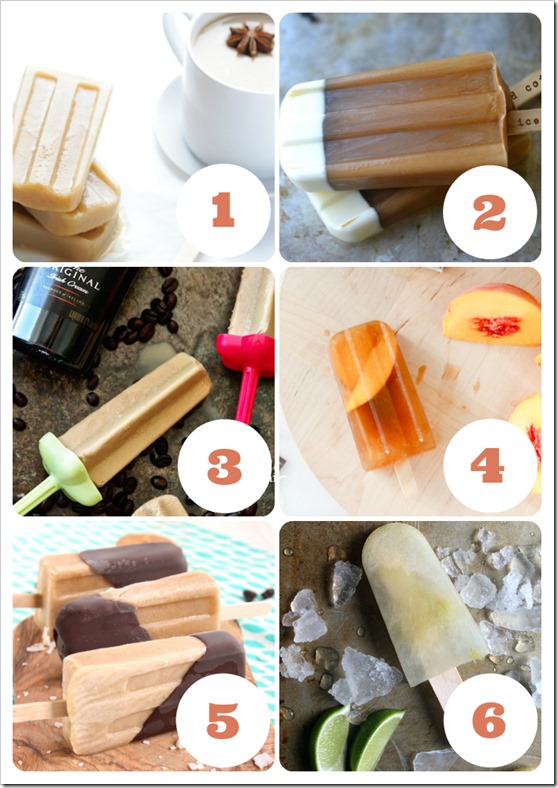 1. Chai Ice Block from Gimme Some Oven
2. Iced Coffee Ice Block from The View from Great Island
3. Baileys Cocktail Ice Block from Marla Meridith
4. Peach Ice Tea Ice Block from Paper 'n' Stitch
5. Almond Coconut Mocha Ice Block from The Suburban Soap Box
6. Fiesta Ice Blocks from Tiny Inklings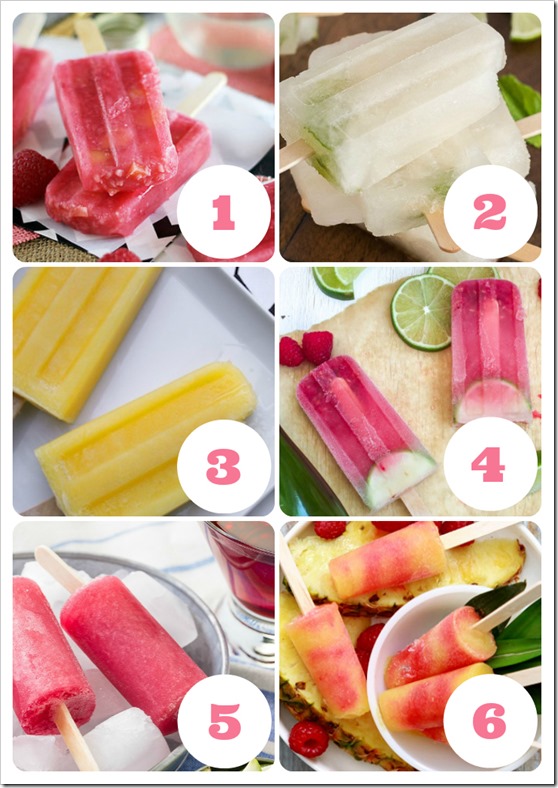 1. Raspberry Peach Champagne Ice Block from Beyond Frosting
2. Mojito Ice Block from Real House Moms
3. Pina Colada Ice Block from Shutter Bean
4. Raspberry Lime Sangria Ice Block from Cooking Stoned
5. Cosmo-sicle from Real House Moms
6. Pomegranate Sex on the Beach from Endless Simmer
Do you make ice blocks at home? What's your favourite recipe? Why not let us know in the comments below.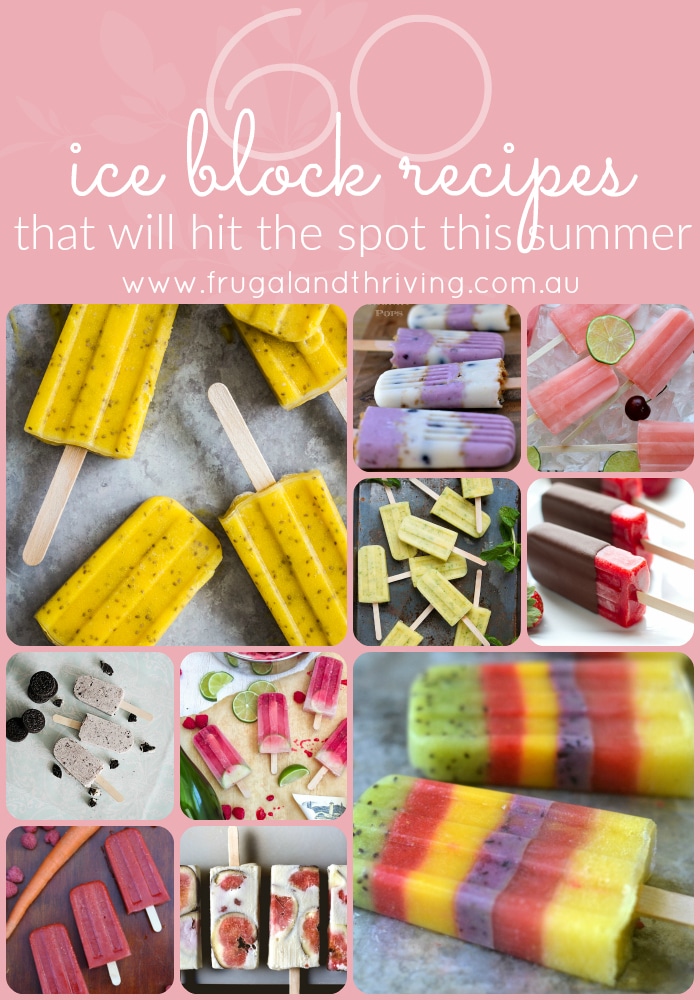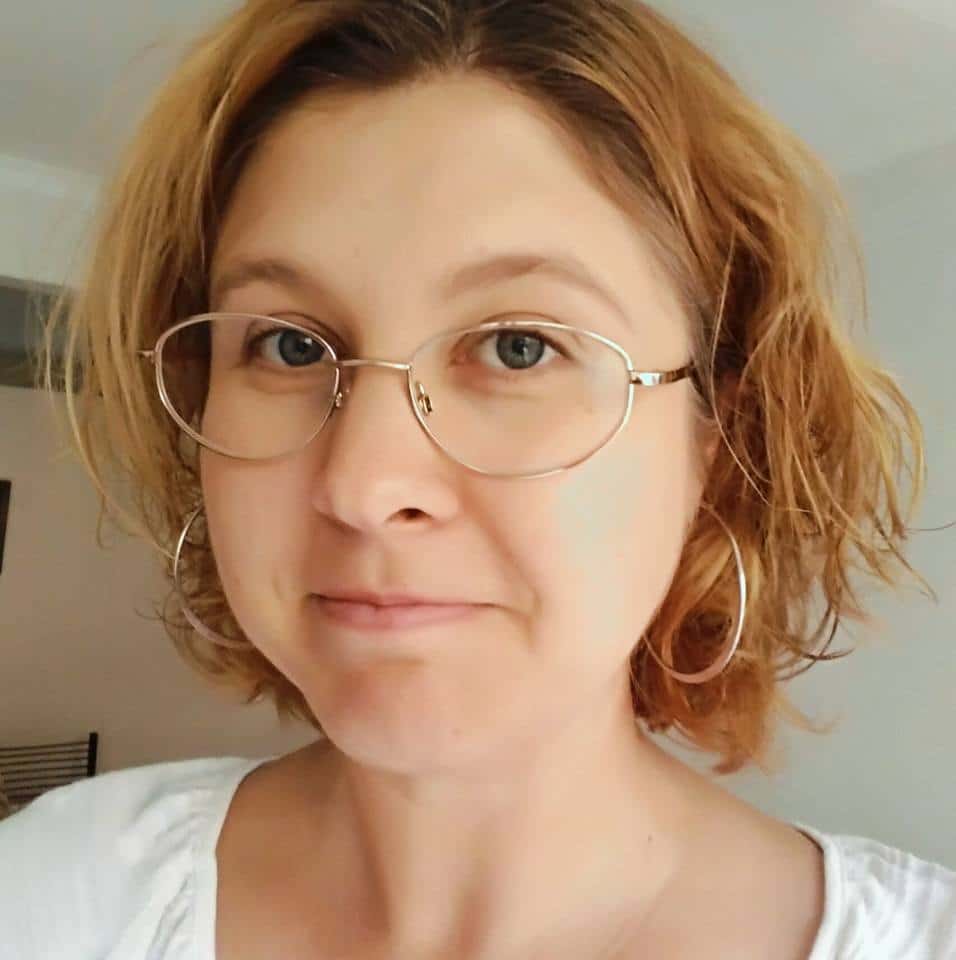 Melissa Goodwin has been writing about frugal living for 10+ year but has been saving her pennies since she first got pocket money. Prior to writing about frugal living, Melissa worked as an accountant. As well as a diploma of accounting, Melissa has an honours degree in humanities including writing and research and she studied to be a teacher and loves sharing the things that she has learned and helping others to achieve their goals. She has been preparing all her life to write about frugal living skills.
JOIN THE NEWSLETTER