Start the day off right with a healthy splurge with these chocolate soaked oats.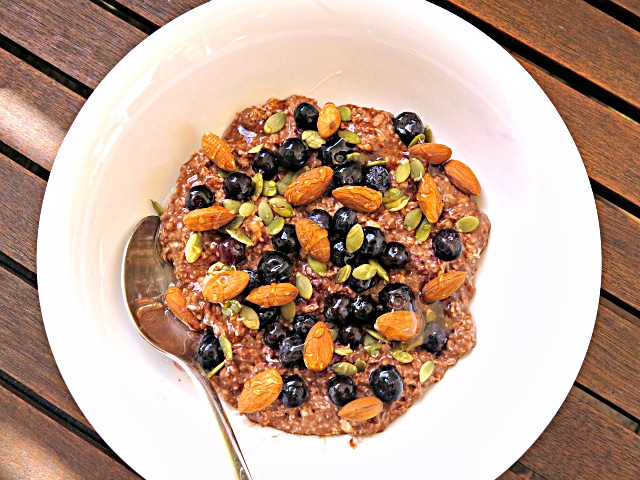 Surprise the kids with chocolate for breakfast!
This recipe is a favourite in our household. The kids love it because it's chocolate.
I love it because it's easy, cheap, healthy and the kids can make their own breakfast while I stay in bed. With no daylight savings here in Queensland, my five and three-year-old are up at an indecent hour. 5am is waaaay to early for me to be making breakfast.
In my books, anything that makes the school morning easier is a good thing.
Throw the oats, chia and water into a bowl the night before and leave on the bench or in the fridge overnight. Soaking the oats makes them more digestible.
This soaked oats recipe includes chia seeds, which are super high in fibre. That means this breakfast is filling and keeps you feeling full for most of the morning.
Chia seeds are expensive, but because they cut down snacking, I find they are good value. However, to make this recipe super frugal, leave out the chia seeds and reduce the amount of water by about 1/2 a cup.
If you prefer not to add chocolate to your soaked oats, vanilla is a nice alternative. Just add natural vanilla extract to taste.
I don't sweeten our oats at all, we drizzle a little honey on at the end, but if you have a sweet tooth, feel free to mix a little honey or your favourite sweetener through before serving.
Mix and match your favourite seasonal toppings to keep your breakfast fresh throughout the year. For a decadent treat, dollop a little homemade mascarpone cheese on top, or top with some natural Greek yoghurt.
Chocolate Soaked Oats / Refrigerator Oats
Ingredients
2 cups rolled oats
1/4 cup chia seeds
3 – 3/2 cups of water (sometimes oats need more or less water, so start with 3 cups)
2-3 Tbsp. raw cacao or cocoa powder
sweetener of choice, to taste (optional)
toppings of choice
Instructions
Combine the oats, chia seeds, cacao and water in a bowl or container with a lid. If you choose to sweeten your oats add a little honey, maple syrup or brown rice syrup to taste.
Stir well, breaking up any chia lumps.
Cover and sit on the bench or in the fridge overnight.
Serve topped with your favourite seasonal fruits and nuts.
Notes
An alternative on chocolate soaked oats is vanilla flavour. Instead of adding cacao, stir in some natural vanilla extract to taste.
My favourite toppings include seasonal fruit, almonds and pepitas.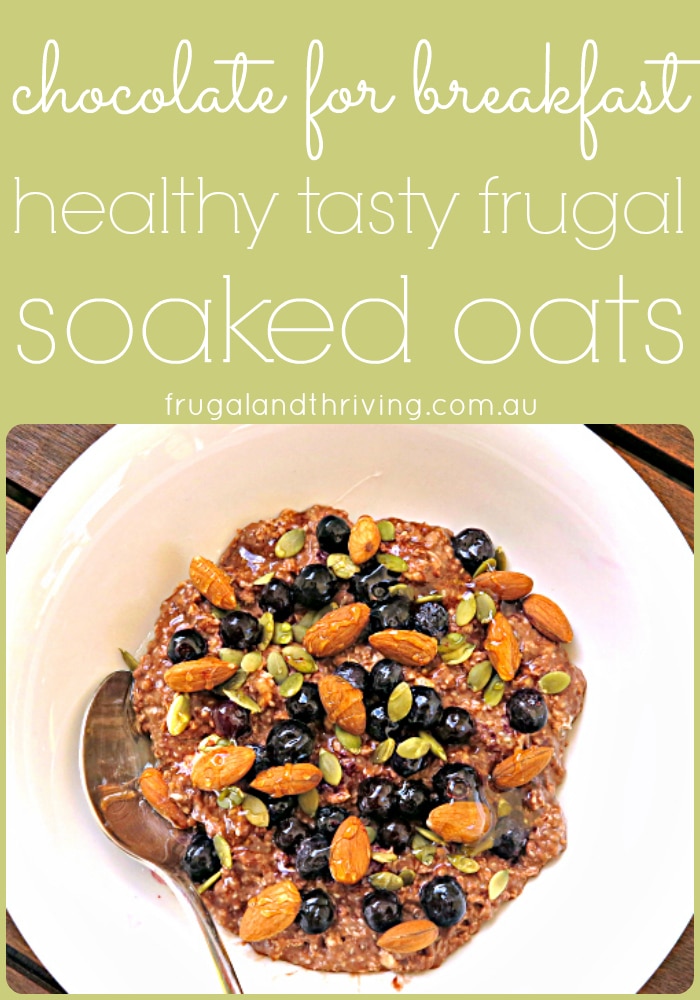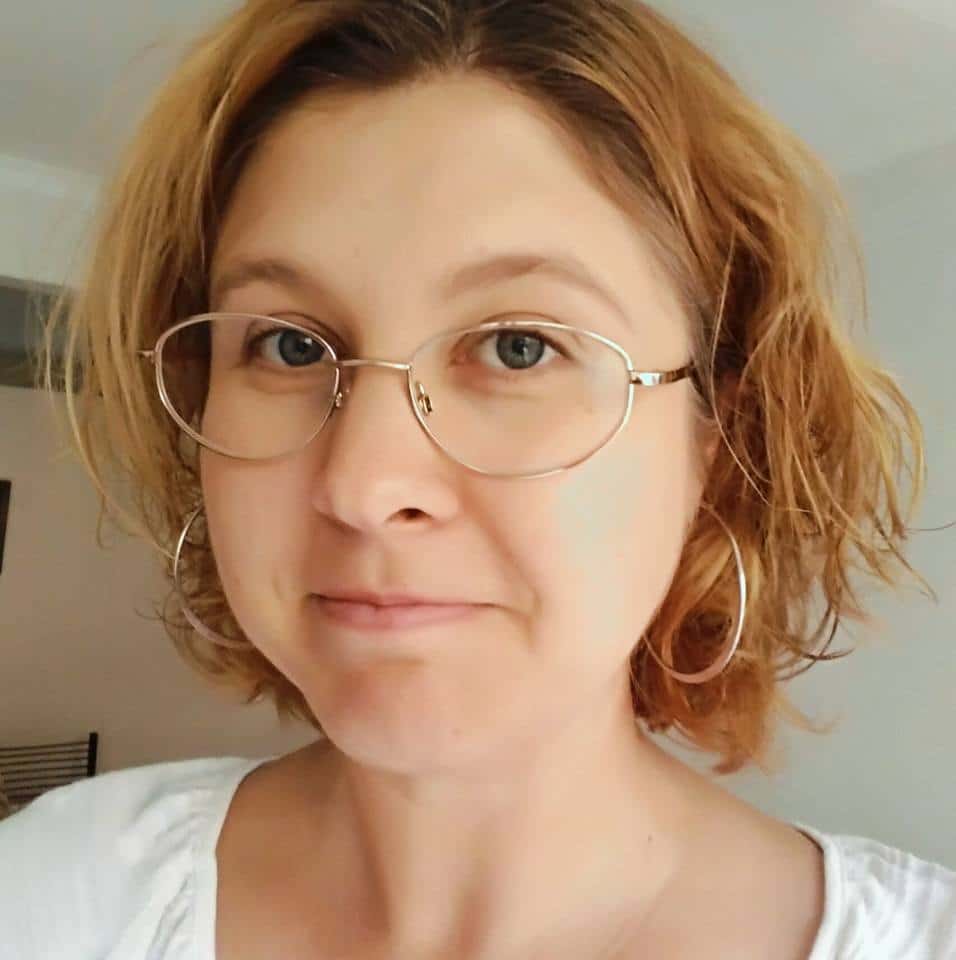 Melissa Goodwin is a writer and the creator of Frugal and Thriving who has a passion for living frugally and encouraging people to thrive on any budget. The blog is nine years old and is almost like her eldest baby. Prior to being a blogger and mum (but not a mummy blogger), she worked as an accountant doing other people's budgets, books and tax.