Getting Started in Cloth Nappies – Choosing the Right Cloth Nappy Option
This website may earn commissions from purchases made through links in this post.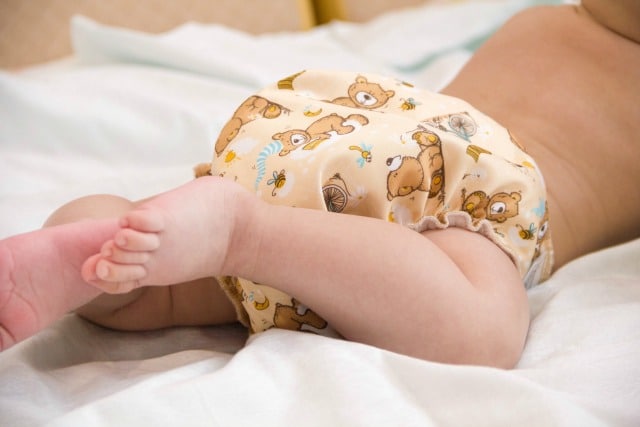 Forget washing nappies and dealing with poo, the hardest thing about modern cloth nappies is choosing the right one.
Once you've chosen your nappy the rest is a total breeze: change, rinse, wash, dry, repeat.
For our mothers (or grandmothers) it was a matter of choosing between cotton terry flats or cotton terry flats.
Now the choice is almost endless.
So which one is right for you and your adorable new bundle of joy?
Here are some tips on choosing the right style of cloth nappy.
THINGS TO CONSIDER BEFORE YOU BUY CLOTH NAPPIES
What is your primary reason for choosing to use cloth nappies? This will influence your choice.
If saving money is your main motivation, then the old-fashioned terry flats or prefolds may be your best options when choosing nappies.
If convenience is important, especially if other carers will be changing bub's nappy, then the modern cloth nappies may be better for you.
Durability is another factor to consider. Do you want your purchase to last for more than one child? All-in-one/two and pocket nappies tend to be less durable than the other options available because the elastic and waterproof cover can wear.
Your climate and laundering system are two other factors to consider. Do you live in a climate where it will be difficult to get nappies dry during parts of the year?
All-in-ones and fitted nappies can take longer to dry than other options. All-in-ones usually can't be put in the dryer due to the plastic (PUL) cover.
Nappies made from bamboo and hemp can also take longer to dry than cotton or microfibre.
[Further reading: Getting the washing dry without a dryer.]
Types of cloth nappies: a quick overview
There are two basic styles to choose from: nappies with built-in covers and nappies with separate covers.
From the range of built-in covers you can choose:
Pocket Nappies – These nappies have a pocket between the inner layer and the waterproof outer cover layer where you can insert various amounts of absorbent inserts. The downside is the potential 'ick' factor of removing the wet inserts.
All-in-ones – These nappies are as described – all parts of the nappy, the outer waterproof layer, the inner layer and the absorbent inserts are sewn together. These nappies are the closest to disposables and are the most convenient to use.
All-in-twos or Snap-in Nappies – These nappies are similar to the all-in-ones except that the absorbent insert is 'snapped on'. These are, according to Choice, the most popular type of MCN. The detachable insert means shorter drying time, and you can change the insert fabric or thickness for more absorbency.
From the nappies with separate covers you can choose:
Fitted nappies – these are similar in shape to disposable nappies in that they are fitted and elasticised around the legs and do up with either Velcro or snaps. They are a good compromise between the all-in-one MCNs and durability.
Prefolds – are unshaped cloth nappies, similar to the terry flats, but with several layers of cloth for absorbency.
Terry Flats – flat squares of cotton terry towelling that require folding before use. These are the cheapest option and were my personal choice of nappy.
With all of these three choices, you will also need some waterproof covers. I use this brand; they last a long time (my daughter is wearing the same ones my son used).
If you choose the prefolds or terry flats, then you will also need some fasteners. Snappis are great nappy fasteners, and you can pick these up from Kmart or Big W.
Nappy Sizing
You have two choices when it comes to size: sized nappies or a one-size-fits-all variety.
One-size-fits-all nappies will save you the most money; you won't need to buy more nappies as your child grows older.
Sized nappies will fit more snuggly and look less bulky, particularly on a newborn. If trimness is important, then you can use a different nappy (like a prefold or disposable) when your child is a newborn, then switch to an MCN as they grow a little or invest in various sized MCNs.
Trial before you Buy
Some nappy retailers offer a trial pack of different nappies so you can try different brands and styles before committing to one. Because babies come in all different shapes and sizes (and some babies wet more than others), this can be a great way to find the nappy that works best for you and your bub.
Alternatively, Google 'nappy library' to see if you have a nappy library close to you. Borrowing nappies is another way to try a variety of nappies before committing to a particular brand.
Buying your cloth nappies
There are dozens of websites selling cloth nappies, so it's a matter of simply doing a Google search and comparing prices.
Before purchasing cloth nappies, don't forget to ask friends and other mother's what they used, what brands they liked and why (and please, if you've used cloth nappies, share the brands you liked and why in the comments below).
The MCNs can be pretty pricey, so you can save money by buying them second hand, or by buying cheaper brands on eBay. Check out Gumtree, your local Facebook buy and sell page and your local baby markets for second-hand nappies. Better yet if you can inherit some hand-me-downs.
Don't forget; it doesn't have to be an all or nothing system. You can use a variety of different styles or brands of cloth nappy. Maybe one type of nappy for night times and a different type of nappy when you go out. Or you can use cloth nappies at home and a disposable while out or a disposable at night.
Resources
What are your tips for choosing a cloth nappy? How did you navigate your way through all the MCNs? What are your favourite brands? Why?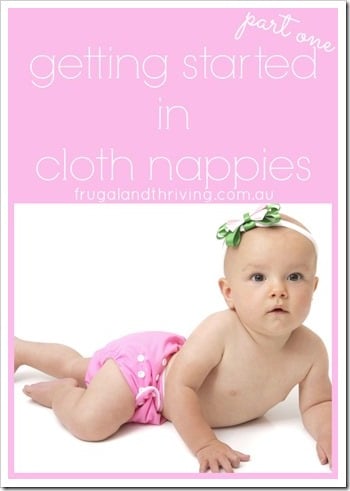 JOIN THE NEWSLETTER