It's a Winner! Weetbix and Date Loaf
This website may earn commissions from purchases made through links in this post.
Looking for a lunchbox treat? This Weetbix and date loaf might just be your next family favourite!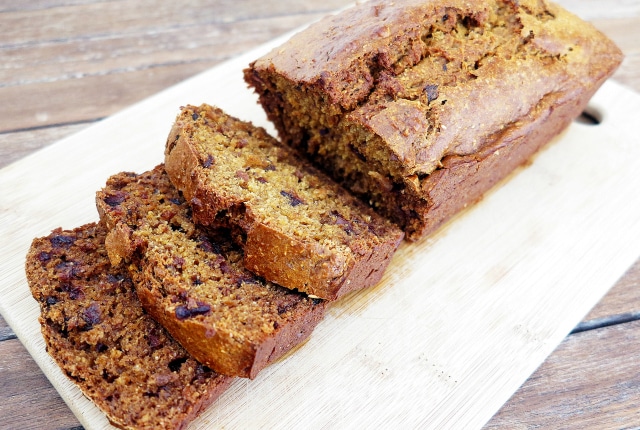 Based on that famous Aussie breakfast of champions, this date loaf has a delicious malty taste that goes perfectly with the sweetness of dates.
And it's an easy recipe too.
Combine the Weetbix, sugar, dates, butter and bicarb in a bowl and add boiling water. Then let it sit for 5 minutes so those dates go all nice and soft and gooey.
Then add the flour and eggs and bake in the oven until golden and cooked through.
You can eat it plain, but it's oh so delicious steaming hot spread with a good pat of butter melting into it.
Although thinking about it…
This date loaf is close enough to be a sticky date loaf and some homemade caramel sauce drizzled over the top would not be 'over-the-top'.
My mum made this when we were kids and I'm still making it for my kids. The difference is, I use real sugar and butter rather than margarine and artificial sweetener, which were all the rage in the 80s and 90s.
Top tips for making this date loaf
Rather than crush the Weetbix, you can collect all those broken crumbs at the bottom of the box and use those instead. 1 biscuit is the equivalent of 1/3 cup of crushed Weetbix, so use 1 1/3 cups of crumbs.
Don't let those crumbs go to waste! Turn them into cake! I collect the crumbs in a container until I have enough for a whole loaf.
Avoid having dozens of flours in the pantry and make your own self-raising flour. That way, you can add as much raising agent as you like, depending on the other ingredients in your recipe. Dense cake batters call for a little extra help to rise.
Making your own self-raising flour is as simple as adding baking powder to the mix and you can take it to the next level by making your own baking powder too!
It's not as gruelling as it sounds – you can get the details here. There's no aluminium in homemade baking powder (and your homemade self-raising flour as a result) and it tastes a whole lot nicer as a result.
To cut the dates, use kitchen scissors and cut them in half or quarters, depending on your own preference. I like to get the kids to do this job. Confession: I always put a few extra in for extra 'datiness'.
A note on the sugar: this recipe uses half the sugar of the original recipe from the 80s. For me, it's just the right balance of sweet.
BUT, you can absolutely halve the sugar again (or more). And it will still taste great if you prefer it less sweet as some commentators on Pinterest have found: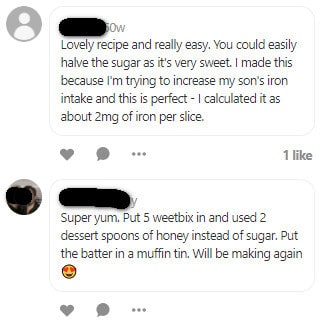 Now onto the recipe.
Yield: 10 Slices
Weetbix Date Loaf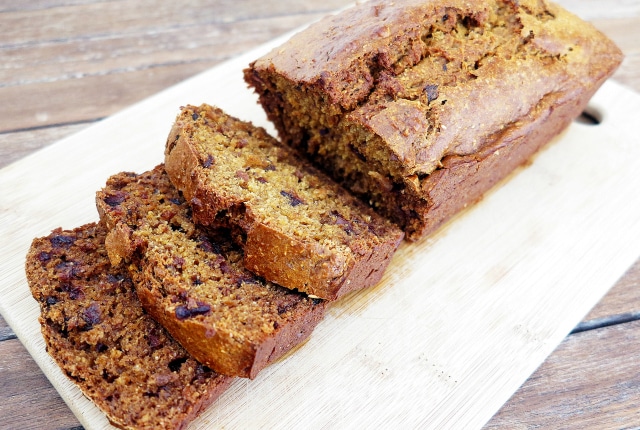 Easy and delicious date loaf with Weetbix as the not-so-secret ingredient.
Ingredients
4 Weetbix, crushed
1/2 cup sugar
1 Tbsp. butter
1 cup dates, chopped
1 tsp. bicarbonate soda
1 cup boiling water
1 cup wholemeal self-raising flour
2 eggs
Instructions
Preheat oven to 180°C. Grease a loaf tin.
In a large bowl, place the Weetbix, sugar, butter, dates and bicarbonate soda. Pour in the boiling water, stir well and let sit for 5 minutes.
Add in the flour and the eggs, beating well.
Pour into the loaf pan and bake for 40-50 minutes or until cooked through.
Notes
If you have a fan-forced oven or a non-stick pan, you may need to adjust your oven down 10 degrees or so accordingly.
Nutrition Information:
Yield:
10
Serving Size:
1
Amount Per Serving:
Calories:

170
Total Fat:

2g
Saturated Fat:

1g
Trans Fat:

0g
Unsaturated Fat:

1g
Cholesterol:

40mg
Sodium:

190mg
Carbohydrates:

34g
Fiber:

2g
Sugar:

20g
Protein:

4g
Nutritional information is calculated automatically using the Nutritionix database. Nutrition information can vary for a recipe based on factors such as precision of measurements, brands, ingredient freshness, or the source of nutrition data. We strive to keep the information as accurate as possible but make no warranties regarding its accuracy. We encourage readers to make their own calculations based on the actual ingredients used in your recipe, using your preferred nutrition calculator.
Looking for more Weetbix Recipes?
Try these healthy Weetbix and Apple Pikelets. Great for school lunchboxes!
JOIN THE NEWSLETTER