Handmade Gift Ideas Part 4 – Food Gifts
This website may earn commissions from purchases made through links in this post.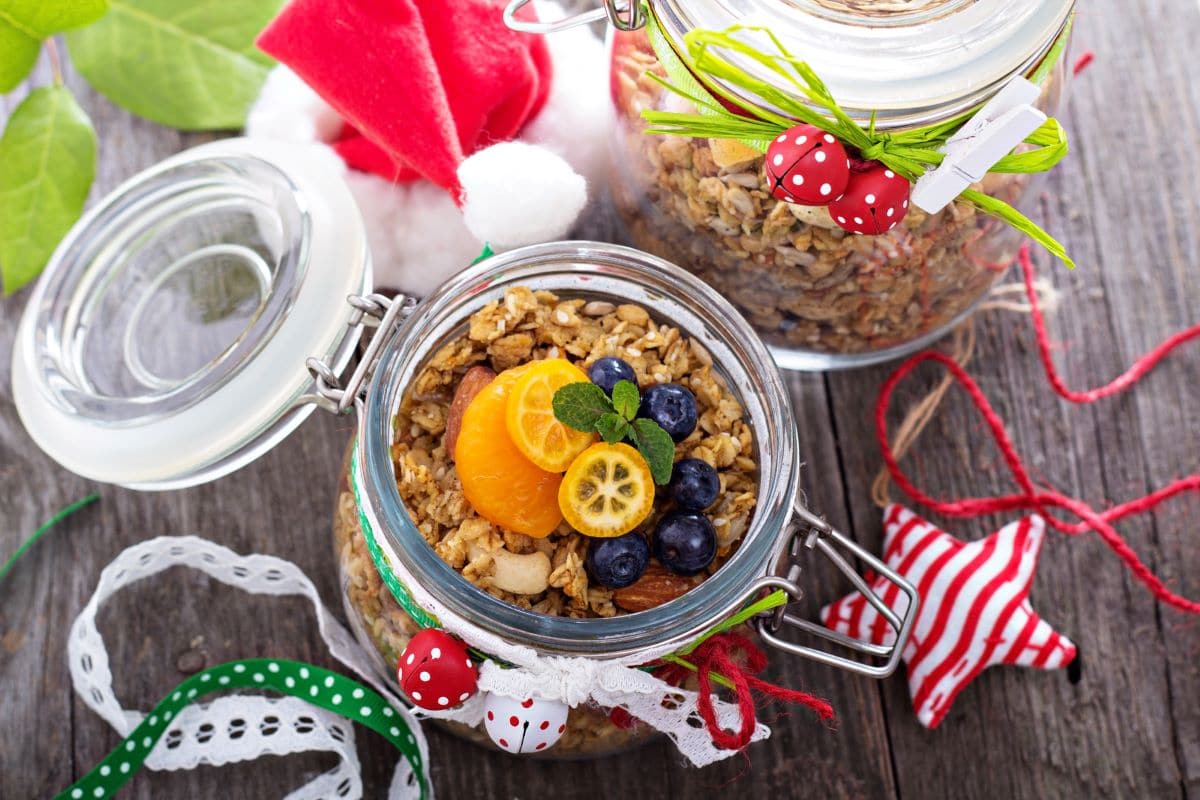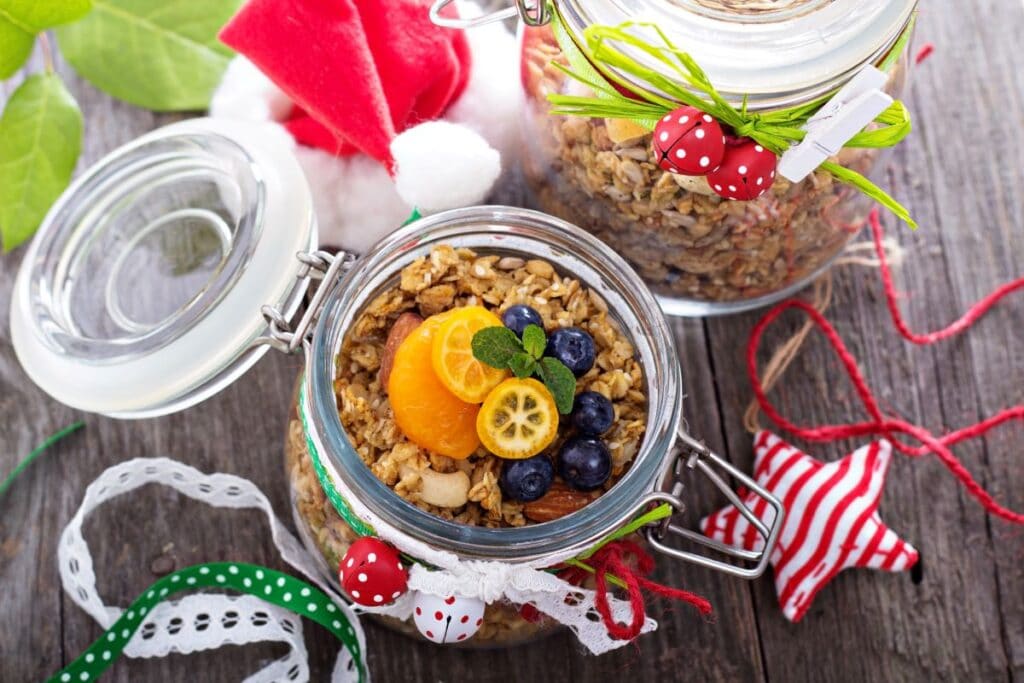 Stuck for a Chrissy gift idea? On a budget? Why not make your own Christmas gifts. I've put together a series of articles with ideas to help you get inspired. There are thousands of patterns and tutorials on the net, these are just a taster for inspiration.
For some of these recipes, you will need to sterilise jars and bottles and possibly preserve using a water bath.
Food in a Jar

Cookie Mix in a Jar @ Living Large on a Dime
A huge selection of recipes for gifts in a jar @ Craft Bits
And more great recipes @ Recipe Goldmine
Granola Topping @ Martha Stewart
Drinks

Homemade Cocktail Mixers @ Martha Stewart
Mocha Cocoa in a Jar @ My Recipes
Hot Cocoa Vials @ The Inspired Bride
Tea Tins @ Style Me Pretty
Hot Cocoa in a Bag @ Cathie Filian
Hot Cocoa Packs @ Lolly Chops you could substitute with tea or coffee and change the package
Baking

Cookie Recipes @ Cookie Recipes
Traditional Christmas Cake @ Delia Online
Traditional Christmas Pudding @ Delia Online
Mince Pies @ iVillage
Panforte @ Joy of Baking
Traditional German Recipes @ Christmas Baking
Gingerbread House 101 @ Celebrating Christmas
Sweets

Lolly Jar @ Make It and Love It
Chocolate Truffles @ Good Housekeeping
Chocolate Truffles @ Joy of Baking
Flavoured Nuts @ Good Housekeeping
Rum Balls @ Exclusively Food and Canadian Living
Spices

Flavoured Salt @ Style Me Pretty
Spice Rub Recipes @ About BBQ
Spice Mixes @ Budget 101
Sweet Sauces

Caramel Sauce @ Chicks and Dip and Simple Recipes
Lavender Caramel Sauce @ Global Gourmet
Hot Fudge Sauce @ Home Based Mom
Raspberry Sauce @ Real Simple
Brandy Sauce @ Martha Stewart
Savoury Sauces

BBQ Sauce @ Ugly Brothers
Easy Homemade BBQ Sauce @ MegaBBQ
Homemade Tomato Sauce / Ketchup @ About and Epicurius
Flavoured Oils @ CDKitchen see safer prep here and here
Flavoured Vinegars @ Datsplat
Jams, Chutneys, Pickles and Salsas

Jam Recipes @ Happy Jam
101 Jam Recipes @ Tipnut
Chutney and Pickle Recipes @ All Recipes
Chutney Recipes @ Cooks Recipes
Relish Recipes @ Hungry Monster
Salsa Recipes @ Salsa Recipes
For ideas on labelling and packaging your edible gifts, see Part 5 – Wrapping.