Handmade Gift Wrapping Ideas to Present Beautiful Handmade Gifts
This website may earn commissions from purchases made through links in this post.
Don't spend a fortune on gift wrapping that goes to waste anyway. Here are some handmade gift wrapping ideas that are good for the budget and the environment.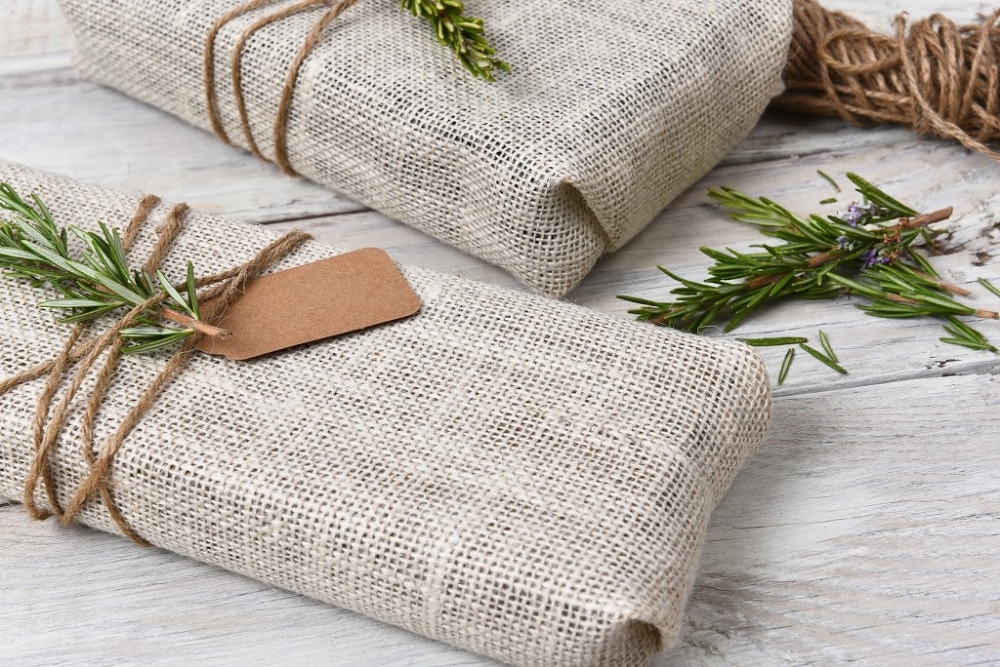 Gift wrap can be expensive and not all of it is recyclable.
The good news is, you don't need to buy gift wrap to give beautifully wrapped presents. All you need is a little inspiration, which is what this article is all about, and a little creativity to make your own gift wrap from low-waste alternatives.
One of my favourite ways to wrap homemade gifts is as a hamper. You can pick up all sorts of baskets, bowls, plates, napery etc. from the thrift shop as a base for all your homemade goodies. Check out the article on how to make a homemade hamper here.
Below are links to a bunch of handmade gift wrapping ideas. I've started with simple labels if you're planning on giving some homemade food goodies.
Next, I've shared some links to some wonderful ideas on making gift wrap.
Finally, you can find a list of recycled gift wrap ideas that are low-waste and low fuss.
Gift Labels
Make gorgeous gifts from your homemade preserves with these free labels.
12 Handmade gift Wrapping Ideas
Present your handmade gifts beautifully wrapped in handmade wrapping.
Other recycled gift wrap ideas
If you don't have time to make gift wrap, there are many things you can recycle into gift wrap.
A good place to start is the second-hand book section in the thrift store. I know, tearing up books seems sacrilege, but there are SO MANY that are out of date and will never be read. It's ok. Give them one last hurrah by using them as gift wrap.
Here are some ideas for recycled gift wrap.
reuse gift wrap you've been given.
atlas pages
magazine pages
pages from old book
old dressmaker patterns
house plans and blueprints that are no longer needed
old posters
newspaper
old calendar pages
comic book pages (just make sure they are not from a vintage comic!)
old clothing
A reusable shopping bag (a pretty calico one)
Don't wrap – have a treasure hunt instead. Great for kids or large, hard to wrap gifts
Save money and reduce waste by avoiding purchased gift wrap that often times can't be recycled and make your own.
You might also like:
Melissa Goodwin has been writing about frugal living for 10+ year but has been saving her pennies since she first got pocket money. Prior to writing about frugal living, Melissa worked as an accountant. As well as a diploma of accounting, Melissa has an honours degree in humanities including writing and research and she studied to be a teacher and loves sharing the things that she has learned and helping others to achieve their goals. She has been preparing all her life to write about frugal living skills.
JOIN THE NEWSLETTER