local and in season – what's in season in Australia
This website may earn commissions from purchases made through links in this post.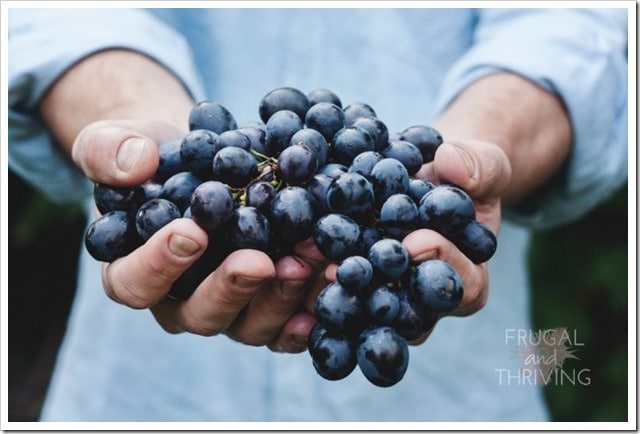 I love how each season is heralded with fresh produce.
July sees the start of strawberry season here in Queensland. We pick them and make jam and put strawberries in everything.
Then along come the asparagus. Those green slender shoots are such a treat with homemade hollandaise sauce.
On asparagus's heels come the mangos. Nothing says summer is here like sitting in the backyard sucking on a mango, the juice dripping down your arms.
Winter has it's delights too. Delicious pears and creamy cauliflower soup.
Do you eat seasonally? For the most part, it's a thing of the past.
Worldwide distribution, processing and cold storage methods mean that the produce on supermarket shelves is the same all year round. While having access to a variety of fruit and vegetables all year round certainly has its benefits, there is something to be said for that intimate contact with nature and the seasons when you eat fresh produce that's local and in season.
There are many benefits to eating in season. Food in season is cheaper, tastier, healthier, and grown more locally.
There is also the pleasure of anticipation – looking forward to that first bite of mango in the summer or the creamy richness of cauliflower in the winter. We live today at odds with our natural environment. We are increasingly disconnected with the natural world. Experiencing the changing seasons through food is a wonderful way to get reconnected with nature.
I am fortunate to live in an area where food can be grown in abundance. This can't be said for all climates, so food transportation is truly a modern wonder. Having access to nutritious food all year round is a blessing we shouldn't take for granted.
But if you want to eat more seasonally, I've put together some printable guides to help you. They are a rough guide – while strawberry season starts in July in Queensland, it doesn't start until November/December in Victoria. While these guides are helpful for planning, the best way to know what's in season in your local area is to visit your local farmer's market and have a talk to the growers.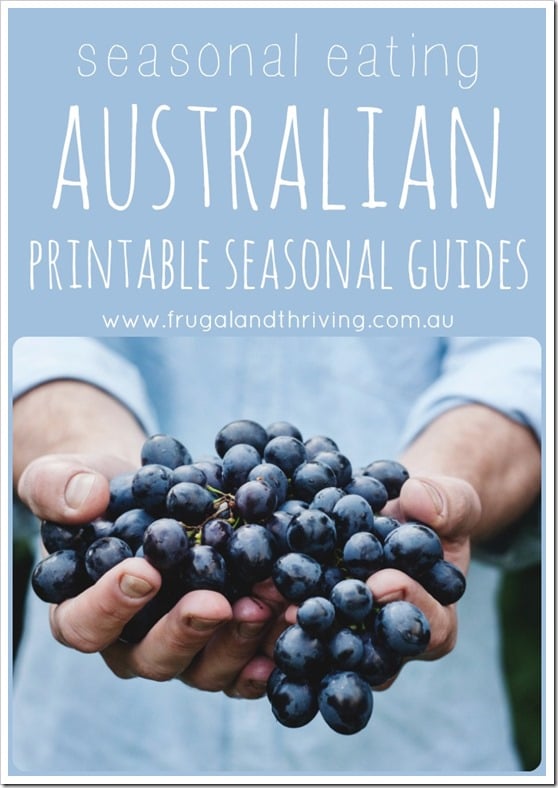 Melissa Goodwin has been writing about frugal living for 10+ year but has been saving her pennies since she first got pocket money. Prior to writing about frugal living, Melissa worked as an accountant. As well as a diploma of accounting, Melissa has an honours degree in humanities including writing and research and she studied to be a teacher and loves sharing the things that she has learned and helping others to achieve their goals. She has been preparing all her life to write about frugal living skills.
JOIN THE NEWSLETTER