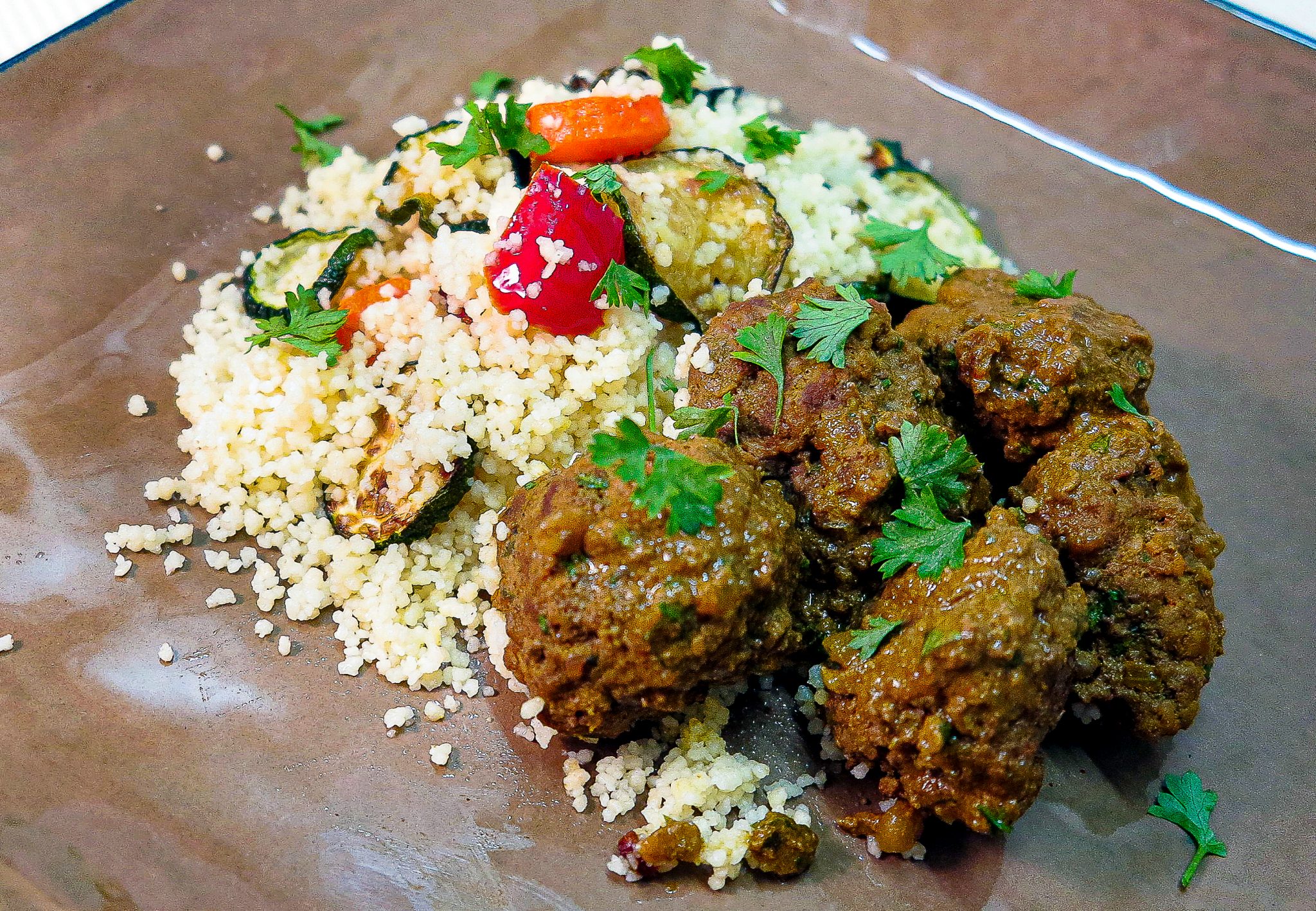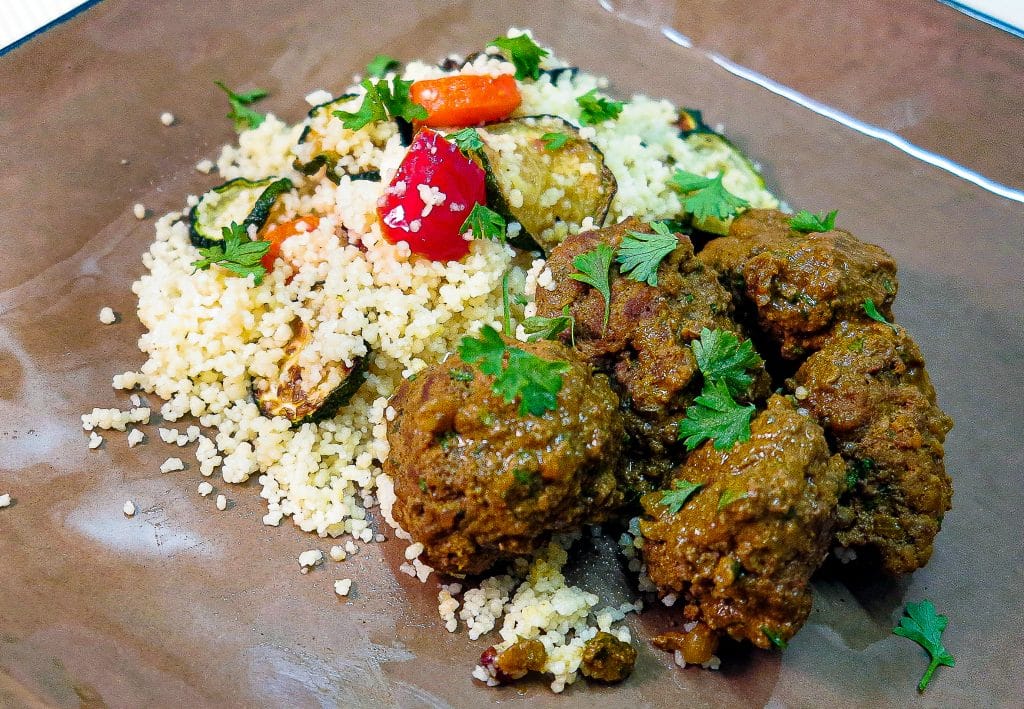 Meatballs don't have to mean tomato sauce.
Here's a variation that uses Moroccan inspired spices and a lemon sauce. Served with roast vegetable cous cous, it's a change from the old meatballs on spaghetti.
Apart from the mince, this recipe uses a variety of pantry staples: onion, stock, herbs and spices. While it may seem like a long list of ingredients, many are repeated in both the meatballs and the sauce, making it a delicious but frugal meal.
Moroccan Meatballs in Lemon Sauce
Meatballs
1/2 onion, finely diced
500g mince (beef or lamb)
2Tbsp. parsley, chopped
3 Tbsp. dried breadcrumbs
1 egg
1/2 tsp. each of cumin, paprika, salt and pepper
For the Lemon Sauce
1/2 onion, finely diced
1/2 tsp. each of paprika and turmeric
1/4 tsp. cumin
1 red chilli diced or 1/4 tsp. of chilli powder, or to taste (optional)
1 1/2 cups chicken stock
2 Tbsp. coriander leaves, chopped
2Tbsp. parsley leaves, chopped
2 Tbsp. fresh lemon juice (more or less to taste)
For the meatballs
Combine all ingredients in a bowl, mixing well with hands.
Shape mince into walnut sized meatballs, placing them on a plate.
Refrigerate until needed.
For the sauce
Saute onion in a little oil over medium heat until softened.
Add spice and cook for a few seconds before adding the stock and coriander.
Add the meatballs to the pan and cover. Simmer for 45 minutes or until meatballs are cooked through, tossing to coat occasionally.
Stir in parsley and lemon juice before serving.
Melissa Goodwin is a writer and the creator of Frugal and Thriving who has a passion for living frugally and encouraging people to thrive on any budget. The blog is nine years old and is almost like her eldest baby. Prior to being a blogger and mum (but not a mummy blogger), she worked as an accountant doing other people's budgets, books and tax.