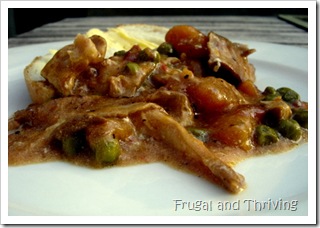 We had a little midnight trip to the emergency department last Thursday, just hours after taking this pic and eating this dinner (totally unrelated to the meal, I hasten to add!!).
The little fella woke up finding it difficult to breathe and had a hoarse wheeze, so DH took him to the hospital while I stayed at home with the little lady.
The little fella is fine – a bit of mild croup was the diagnosis. He was at the hospital for less than three hours and the next day you would never have guessed he was sick, apart from an occasional cough that didn't even sound like the tell-tale croup bark.
But that night, waiting at home, pacing around in the dark, not knowing what was going on, whether or not he was ok, praying that I would see him again and that he wasn't scared – it was the worst three hours of my life. It made sense for me to stay with the baby – it would have taken ages, relatively speaking, for me to get dressed and get her out of bed and grab what we needed, but it was awful not being there.
Why am I telling you this? Because we had filled the car up with petrol that afternoon – it had been running on empty. For months. It's been a point of contention in our house.
If we hadn't put petrol in the car up, they wouldn't have made the trip to the hospital.
It pays to have petrol in the car. Just in case. In fact, it pays to be prepared for all sorts of emergencies.
Just in case.
So that was our lesson in preparedness, now onto some notes about the recipe. As I mentioned before, I'm on a wheat-free health kick, so in this recipe, I used quinoa flour instead of wheat flour. You can use any flour you have on hand. If the sauce is too thin, stir in a slurry of corn flour (again, I used non-wheat corn flour) about 30 minutes before serving – this will thicken the sauce.
Serves 4
Ingredients
4 boneless chicken thighs, cut into three pieces, skin on or off as you like.
1 – 2 Tbsp. flour
salt and pepper
1 Tbsp. butter
2 sweet potatoes, roughly chopped
1 tin tomatoes
1 – 2 clove garlic, crushed
1 Tbsp. brown sugar, rapadura sugar or maple syrup (optional)
splash of red wine vinegar
splash of Worcestershire sauce
1 tsp. mustard
1/2 tin (3/4 cup) water or stock
1/2 cup fresh or frozen peas or beans
2 Tbsp. sour cream or plain yoghurt (an optional but yummy addition)
Method
Heat butter in a fry pan over medium heat.
Mix the flour and salt and pepper together on a plate. Dredge the chicken pieces in flour, shake off excess and cook (skin side down first) until lightly browned on both sides. Place chicken in slow cooker.
Place the remaining ingredients except for the water and the sour cream into the slow cooker. Pour the water into the hot fry pan and scrape up all the yummy bits. Add this to the slow cooker.
Cook on high for approx. 3 – 4 hours or low for approx. 6 – 8 hours or until cooked through.
Add peas 1/2 – 1 hour before serving to cook through
Stir in sour cream or yoghurt if using just before serving. Serve with your favourite side.
Adapted from this recipe.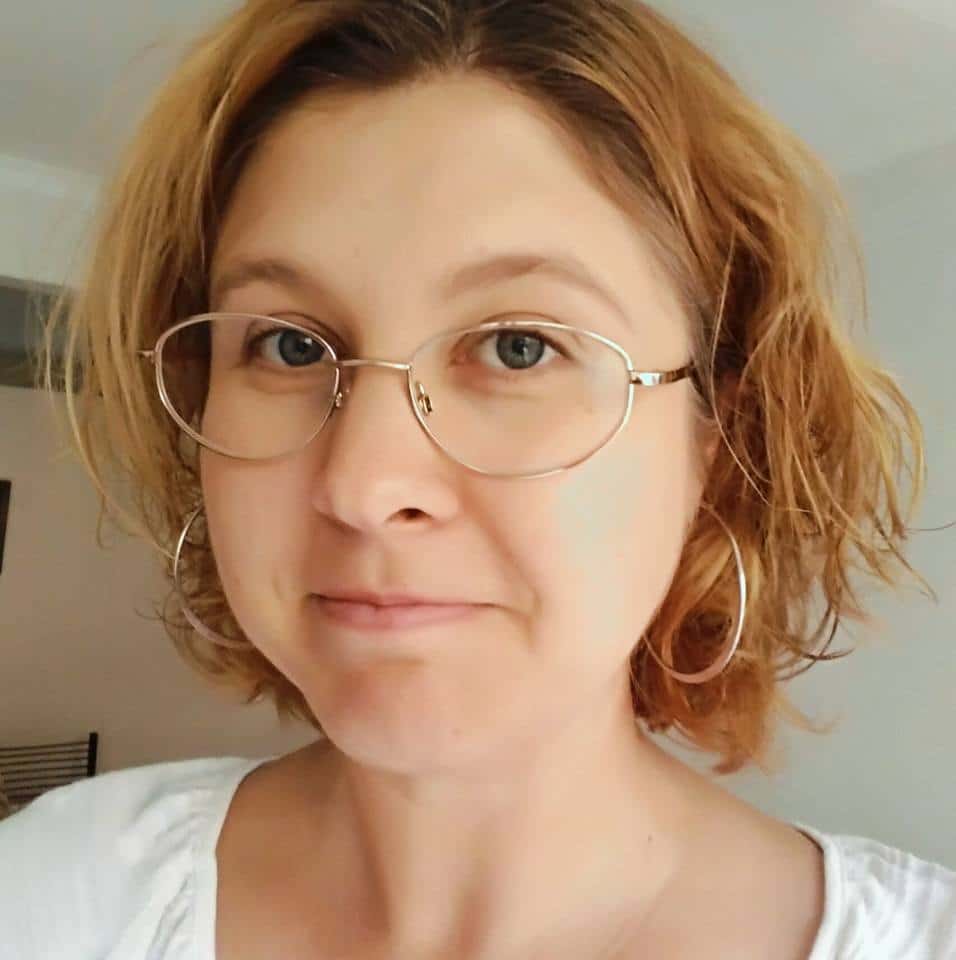 Melissa Goodwin is a writer and the creator of Frugal and Thriving who has a passion for living frugally and encouraging people to thrive on any budget. The blog is nine years old and is almost like her eldest baby. Prior to being a blogger and mum (but not a mummy blogger), she worked as an accountant doing other people's budgets, books and tax.