Homemade Pita Bread Crisps – Frugal Crackers in Under 10
This website may earn commissions from purchases made through links in this post.
Save on crisps and crackers at your next party with these easy, frugal and versatile homemade pita bread crisps.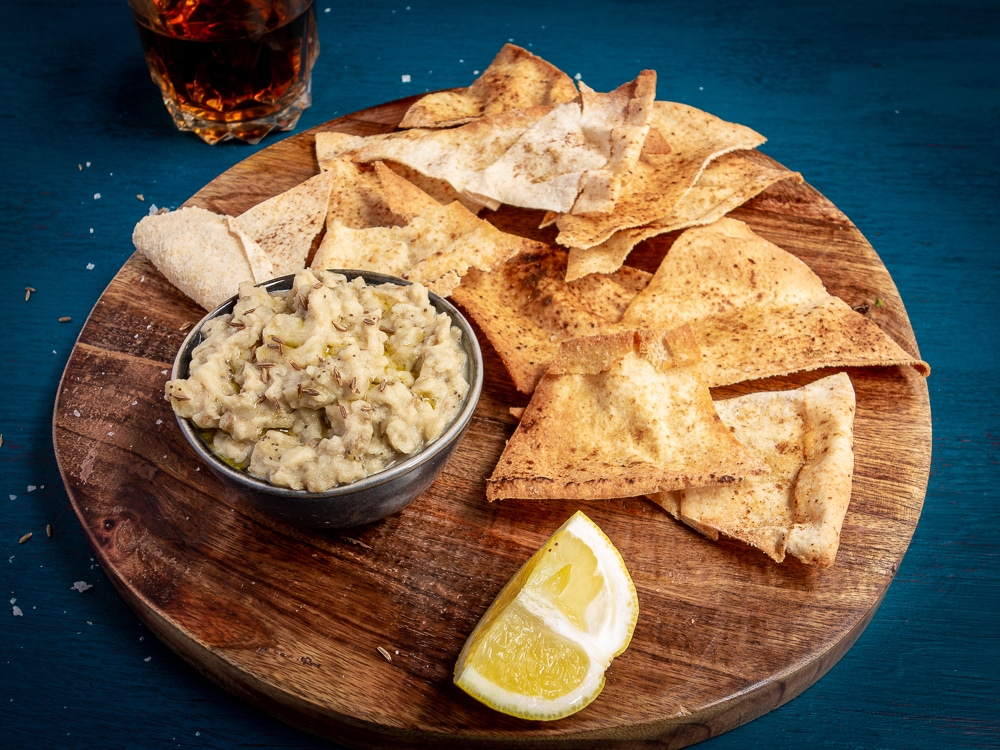 Wondering what you can make with Lebanese bread?
These homemade pita bread crisps are quick and easy to make and are a frugal and versatile way to use up leftover pita bread.
You can eat these crisps plain, or mix and match flavours that will complement the dip you're serving them with.
Because these crisps are baked, not fried, they are low in fat, making them a healthy alternative to potato chips.
They are great for entertaining as part of a nibbles platter but they also make a cheap addition to lunchboxes, served with a healthy dip.
Pita Bread Crisp Ingredients
These crisps are made from store-bought pita bread, also known as Lebanese Bread.
I like to keep a packet of these in the freezer for quick crisps as well as crispy pizza bases and toasted lunch wraps.
You can bake them from frozen but they defrost within minutes on the bench.
These are super cheap to buy – I can get a packet of six for $1.85 at my local supermarket (Australia). Each pita bread makes 16 crisps, so that's 96 crisps for under $2.
The other main ingredients are olive oil for brushing and a little salt to taste.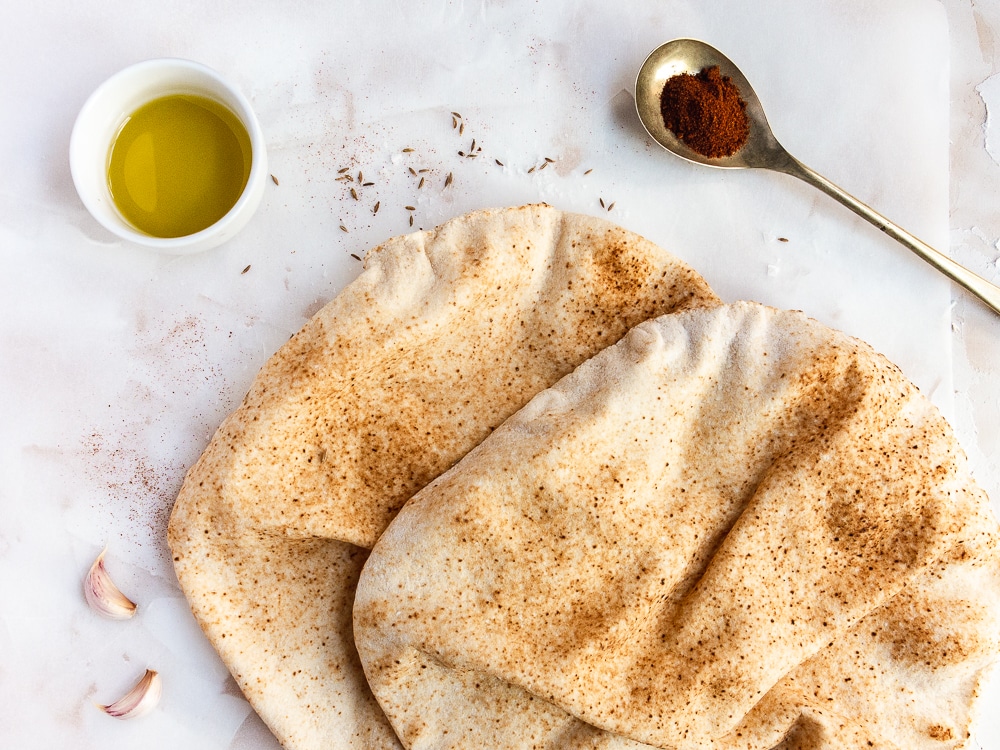 You can bake these Lebanese bread chips plain or sprinkle with your favourite spices. I keep things simple and sprinkle with a little of my favourite spices: paprika and cumin.
For something a little more exotic, sprinkle with Zaatar spice mix (here's how to make it) Harissa dry spice mix or Moroccan spice mix.
You could also add some crushed garlic or garlic powder for a garlic version.
Making the Lebanese Bread Crisps
Making these pita crackers is quick and easy. Cut each pita into eight triangles and split the triangles in two.
Brush with a little oil – not too much otherwise they will be soggy – sprinkle with your chosen spice blend and bake for five minutes or until the crisps are crisp.
Let them cool before serving. Cool them on a wire rack to help them stay crispy.
[mv_create key="16″ type="recipe" title="Pita Bread Crisps" thumbnail="https://www.frugalandthriving.com.au/wp-content/uploads/2019/08/pita-crisp-1.jpg"]
JOIN THE NEWSLETTER