Roundup: knitted dishcloth patterns
This website may earn commissions from purchases made through links in this post.
Knit your own dishcloths with these knitted dishcloth patterns.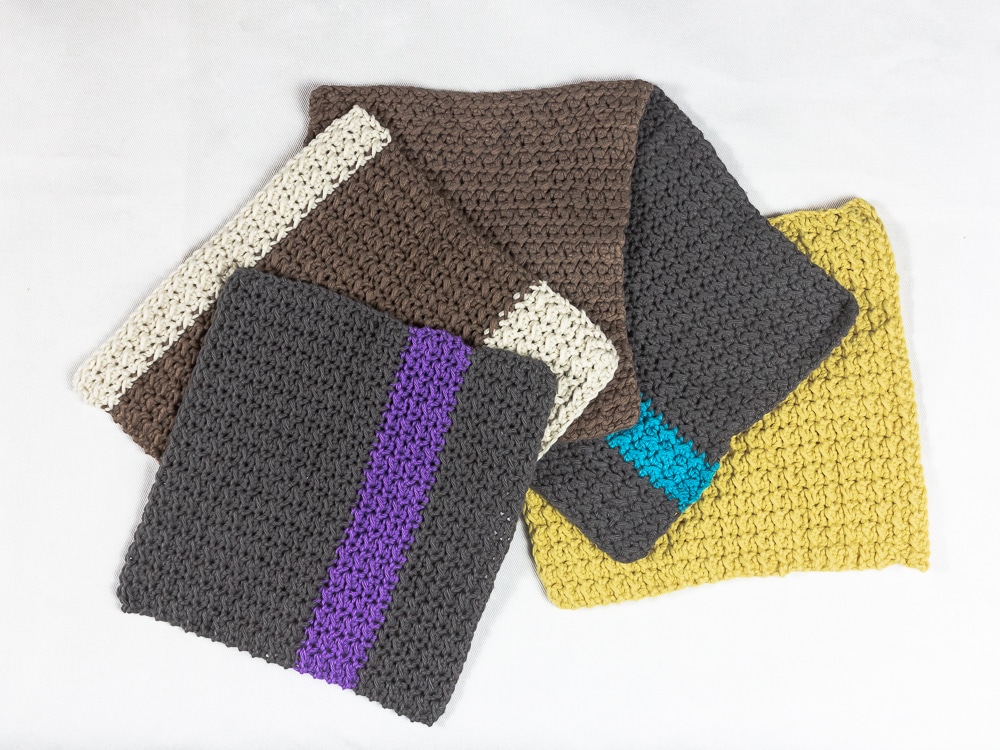 Who would have thought that there were so many different patterns for the humble knitted dishcloth? The ones below only touch on the variety that can be found on the internet.
Knitted dishcloths make a great project for the beginner knitter.
They are also a great way to try out new patterns and explore new techniques if you're a more experienced knitter while relaxing with something simple and meditative.
Or the patterns below could serve as an outlet for creating your own knitting designs and patterns. If you're wanting to make some of your own dishcloths (they are excellent to use by the way), below are some patterns to get you inspired.
As well as knitting patterns, there are also some crocheted dishcloths if you prefer, as well as a scrubby pattern.
Once you have your dishcloths finished, you need to take care of them. Find links below to articles about how to use your new knitted dishcloths and how to keep them clean and hygienic.
Knitted Dishcloth Patterns
Get creative with these knitted and crocheted dishcloth patterns.
The benefits of using knitted dishcloths - it's more than environmental.
How to make knitted dishcloths and how to use them.