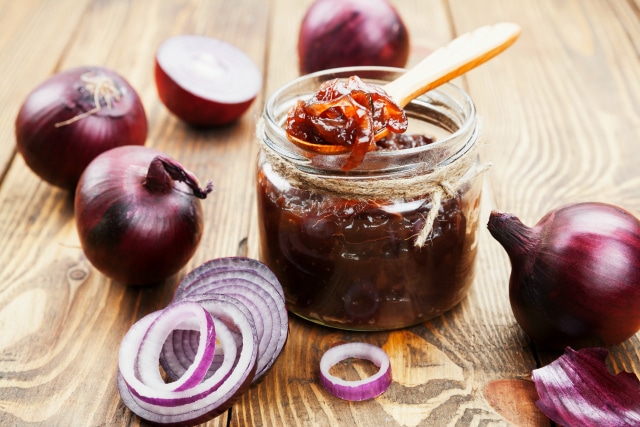 This onion jam is simple to make and can be made while the rest of the meal is being prepared and cooked.
While the recipe calls for red onion, I usually just use the brown onions from the pantry and it tastes just as good. You could also vary the type of vinegar you use. I generally don't measure the sauce or vinegar, so taste and adjust the sauce quantities to your liking.
20 Minute Onion Jam
Ingredients
1 red onion finely sliced
1 Tbsp water
1 Tbsp sweet chilli sauce
2 tsp white wine vinegar
Method
Cook onion in some oil over very low heat until softened and starting to caramelise (about 20 minutes) stirring occasionally. Don't let the onion brown.
Add the rest of the ingredients and cook for a few extra minutes giving it a stir every now and then.
Serve over sausages (or anything else you fancy).
Melissa Goodwin is a writer and the creator of Frugal and Thriving who has a passion for living frugally and encouraging people to thrive on any budget. The blog is nine years old and is almost like her eldest baby. Prior to being a blogger and mum (but not a mummy blogger), she worked as an accountant doing other people's budgets, books and tax.