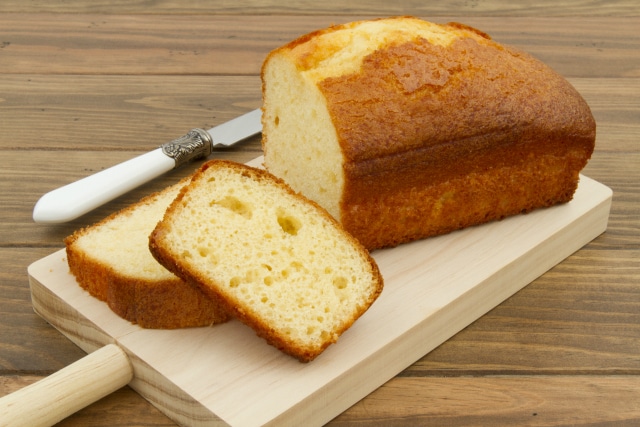 Madeira cake is a traditional English cake that is firm but light texture, making it a perfect with a nice cup of English Breakfast tea.
It gets its name, not from the Madeira Islands but because it was often served with Madeira wine.
Have this cake plain, or snazzy it up with a lemony glaze, drizzled over the top.
Plain, it forms the base of traditional English trifle, which is not only a delicious dessert, it takes a rather plain cake and turns it into something special, but it is a good way to give new life to stale cake.
The recipe has ground almonds, which is what gives the cake it's like texture. To reduce the cost, grind almonds in a coffee grinder or food processor.
Easy Madeira Cake
Ingredients
150g (5oz) butter
3/4 cup sugar
3 eggs, lightly beaten
2 tsp. finely grated lemon or orange rind
1/2 cup ground almonds
1 3/4 cup self-raising flour, sifted
icing sugar to dust
Method
Preheat oven to 180°C (350°F) and grease and line a loaf or cake tin.
Cream butter and sugar. Add egg beating thoroughly. Beat in rind.
Fold in ground almonds and flour until will combined and smooth.
Pour into prepared tin and bake for around 50 minutes or until a skewer comes out clean. Cool on a wire rack and dust with icing sugar before serving.
Melissa Goodwin is a writer and the creator of Frugal and Thriving who has a passion for living frugally and encouraging people to thrive on any budget. The blog is nine years old and is almost like her eldest baby. Prior to being a blogger and mum (but not a mummy blogger), she worked as an accountant doing other people's budgets, books and tax.