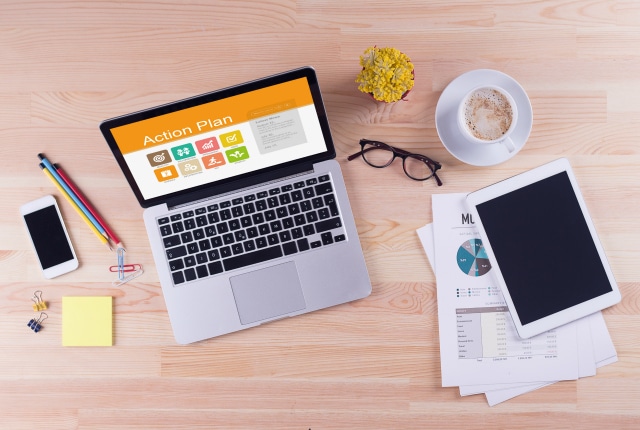 For most of us, our home is the largest investment we will make during our lifetime. It makes sense then to keep it well maintained.
The problem is, it's easy to forget to do routine cleaning and maintenance tasks, especially ones that only need to be done once or twice a year.
It's easy to see when the laundry needs doing: you've run out of clothes and the laundry basket is overflowing. There's a visual reminder to clean the shower or fix a dripping tap. But what about other cleaning and maintenance tasks that don't show obvious signs… until it's too late? Then it ends up costing a fortune.
Things like checking for termites, cleaning the filter on the air-conditioner or clearing out the gutters.
This is where a cleaning and maintenance schedule comes in handy.
A pen and paper schedule works perfectly, but you have to update it each year. The good thing about using Google Calendar (or similar electronic calendar) is that you can set a task to repeat – no need to update it. Then all you have to do then is check your calendar. And if you set up automatic reminders, then you don't even have to do that.
HOW TO CREATE A CLEANING AND MAINTENANCE SCHEDULE
There are lots of cleaning and maintenance schedules on the net, but because we all live in different houses that have different needs, it's important to make your own schedule.
First of all, go round your house and list down all the cleaning and maintenance tasks that need to be done each year and how often you have to perform them. You can put weekly tasks on your calendar if you wish – I only use mine for infrequent tasks.
While following other people's schedules to a letter doesn't make sense, checking them out for ideas is a good way to make sure you're not missing important maintenance tasks. So the next step is to look at home maintenance and cleaning schedules for ideas (you can find some schedules on my Pinterest board – some are intense! There's no way I clean my oven once a decade day. Don't feel you need to keep up with other people's schedules!).
Finally, schedule your tasks into Google Calendar. If you already use Google Calendar, then you can see if your cleaning schedule fits with the rest of your schedule. If pruning the bushes is going to clash with Aunt Agnes 80th birthday bash, you can simply drag the pruning task to another day.
how to schedule a task in google calendar
Here's how to schedule tasks into Google Calendar:
1. Click the date on which you want to add a task (just to be confusing, we're actually going to schedule an 'event').
2. Enter the details of the cleaning or maintenance task. You can make notes in the description box if you need to. If a maintenance task involves calling in a professional (like pest control) you can add the phone number in the description so you don't have to look up their number every time you need a pest inspection.
3. Set how often you want to do this task each year. If you want to be reminded to clean the windows every four months on a Saturday, this is how you do it. You can set a task (event) to be repeated at any interval you wish.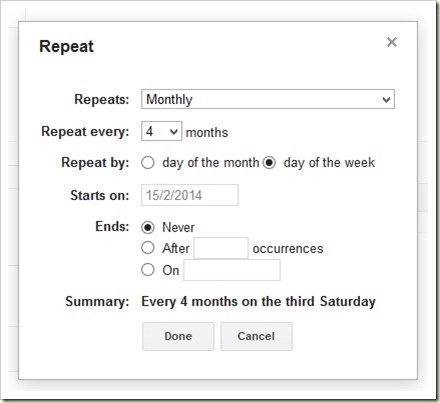 4. Check the details and save. Now the only thing left to do is the actual cleaning and maintenance!
Performing routine cleaning and maintenance tasks regularly will save you money by helping to avoid big repair jobs. Use a schedule (and automate it with Google Calendar – or any other electronic calendar) to ensure these routine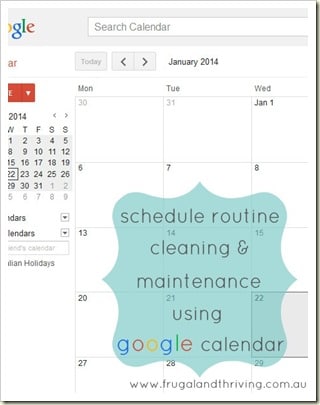 tasks get done.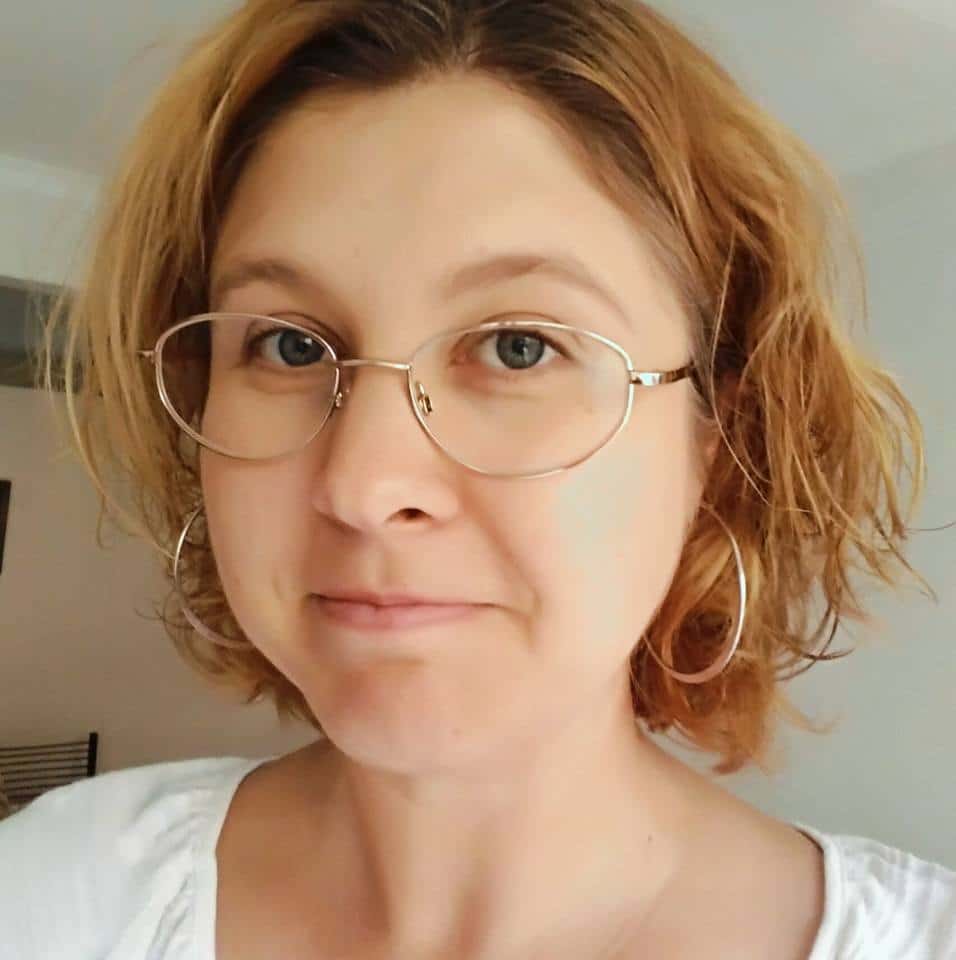 Melissa Goodwin is a writer and the creator of Frugal and Thriving who has a passion for living frugally and encouraging people to thrive on any budget. The blog is nine years old and is almost like her eldest baby. Prior to being a blogger and mum (but not a mummy blogger), she worked as an accountant doing other people's budgets, books and tax.