start now for a handmade christmas
This website may earn commissions from purchases made through links in this post.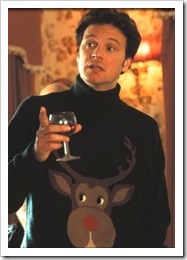 I'm sorry for mentioning the 'C word' so early in the year. After all, there are still 138 days until Christmas.
But if you're thinking about giving handmade Christmas presents this year, now is the time to plan and start those handmade projects in order to get them finished for the big day (without any last minute late nights).
I'm foolishly planning on having a mostly handmade Christmas this year. Foolish considering my plate is so full at the moment and mostly because DH would just rather a Playstation game.
Here are a few tips on planning and making handmade Christmas gifts.
the right gift for the right person
The key to giving great gifts is to make sure the gift matches the likes and interests of the recipient. This may seem obvious, but it can be surprising how many people miss the boat on this one.
"I saw this and I just loved it. I had to get it for you!"
"Um, thank you. It's…lovely…"
So take some time this month to think about the people you want to give gifts to, what their interests are and what they might like. Align the right gift with the right person, then give yourself plenty of time to make a gift a they will really appreciate.
Match gift ideas with your own skills and time
While it's always great to learn new things and stretch your capabilities, if you haven't knitted a stitch in your life, now might not be the time to make an elaborate reindeer jumper for your loved one (and maybe it's never a good time to make a reindeer jumper for your loved one).
It's also best for your sanity if your crafty ambitions don't outstrip the time you have available. Remember, things always take longer than you plan. As a rule of thumb, double however long you think you need.
find Inspiration
There are thousands of awesome craft websites and blogs around the web – if you like crafting, it's easy to get lost down the rabbit hole and spend more time 'pinning' (and if you haven't caught the Pinterest bug yet, check it out) than crafting. Below are a few websites that collate great craft tutorials and projects in one place.
You can also find some crafty gift ideas in the handmade section of this blog.
And for the person who has everything…
Hampers. I can't tell you how much I think hampers make a great gift. Not cheap (or even expensive) pre-made ones from the store, but personalised, handmade hampers that reflect the tastes of the recipient.
You can find ideas for making up personalised hampers here.
And if you've found the perfect crafty gift but feel that a set of handmade coasters isn't quite enough to give, put them in a hamper with a nice wine and some chocolates.
Are you planning a handmade Christmas this year?
Melissa Goodwin has been writing about frugal living for 10+ year but has been saving her pennies since she first got pocket money. Prior to writing about frugal living, Melissa worked as an accountant. As well as a diploma of accounting, Melissa has an honours degree in humanities including writing and research and she studied to be a teacher and loves sharing the things that she has learned and helping others to achieve their goals. She has been preparing all her life to write about frugal living skills.
JOIN THE NEWSLETTER