Low-Waste Gift Ideas for The Outdoors Person
This website may earn commissions from purchases made through links in this post.
Low-waste gift ideas for the outdoors person so they can enjoy nature in a low-impact way. Leave the outdoors waste-free for future generations.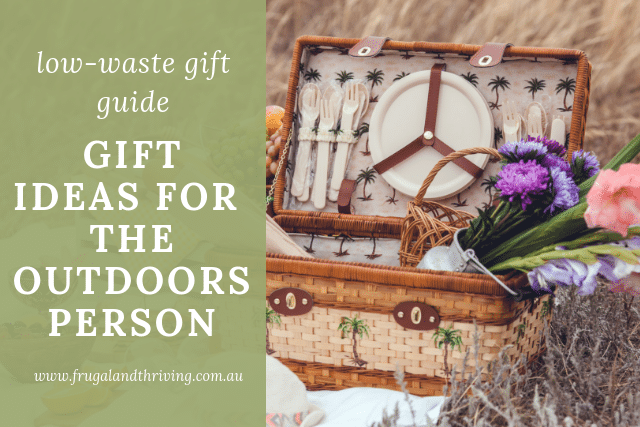 Looking for a gift for an outdoorsy type of person?
Nature is the best medicine for all sorts of ailments. But not if it's littered with plastic waste! Making a conscious effort to switch to low-waste options means we can all enjoy the great outdoors for generations to come.
Give gifts that foster a low-waste life and make low-waste living easier.
Low-Waste Gift Ideas for the Outdoorsy Person
Below is a curated selection of gift ideas for the outdoors person including ideas for the gardener, for the adventurer and the traveller.
Low-Waste Ideas for the Gardener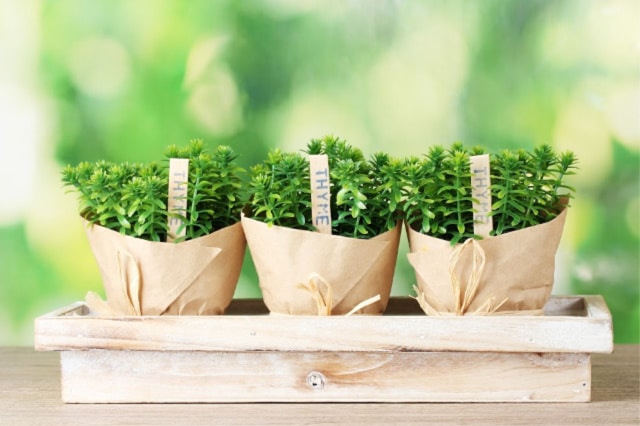 Plants
Plants are the ultimate low-waste gift, especially if you've grown them yourself or propagated them from cuttings. This also makes them super cheap.
Not only that, food plants are the gift that keeps on giving. Pair your homegrown plants with a personally decorated terracotta pot for a really pretty gift.
Paper Pot Maker
Save money and avoid plastic pots by using paper pots. The keen gardener can make their own biodegradable paper pots with this nifty little device.
Seed Subscription
A seed subscription is a gift that lasts all year. Here are a few Australian seed subscription services: Diggers Club, Easy Come, Easy Grow, and Backyard Seeds.
Growing Kit
For something a bit different, why not give a grow your own mushroom box. This can be a great gift the gardener who has grown just about everything.
Gardener's Lotion Bar
This DIY lotion bar smooths out rough hands. You can find the recipe and instructions here. For supplies, check out Green Living Australia.
Gardening Books
Low Waste Ideas for the Adventurer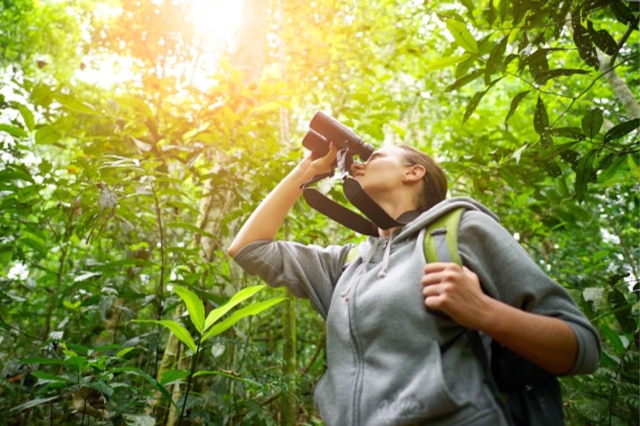 Experiences
Outdoor experiences might include an abseiling voucher, kayaking classes, whale watching, snorkelling, a National Parks annual pass, high ropes adventure course, geocaching, orienteering, paint-balling, go-cart racing, horse riding to name just a few ideas.
Check out Groupon for discount activities in your local area.
Bird watching
Couple a pair of binoculars with a bird guide for the budding bird watcher. You might also consider a decomposition book for them to jot down bird sightings.
Rocket stove
A rocket stove reduces the amount of wood used when cooking in the great outdoors.
Thermal Cooker
A thermal cooker saves fuel and hassle. Bring your food to the boil and then leave to cook without fuel in the thermal cooker. Keeps food warm for up to 6 hours. This would be handy at home as well!
Fishing Gear
Do you know a keen fisher or a budding one? A fishing reel is a great gift for the budding fisherperson and fishing accessories is good for the keen fisherperson.
Camp Chair
A foldable camp chair is great for BBQs, picnics at the park, sports events, fishing and of course, camping.
Fire Stick
Light campfires or outdoor fire pits, gas stoves and BBQs with a fire stick – a magnesium alloy fire steel and stainless steel striker.
Outdoor Games and Sports
A beach cricket set is a great outdoors gift, but for something a little different, check out this Australian game Crossbones.
Picnic Set
Avoid disposables and enjoy dining in the great outdoors with a picnic set.
Hammock
My idea of the great outdoors is relaxing in a hammock and reading a good book. Check out some great reads below.
Outdoorsy Books
A few book ideas for the outdoors person:
Low-Waste Gift Ideas for The Traveller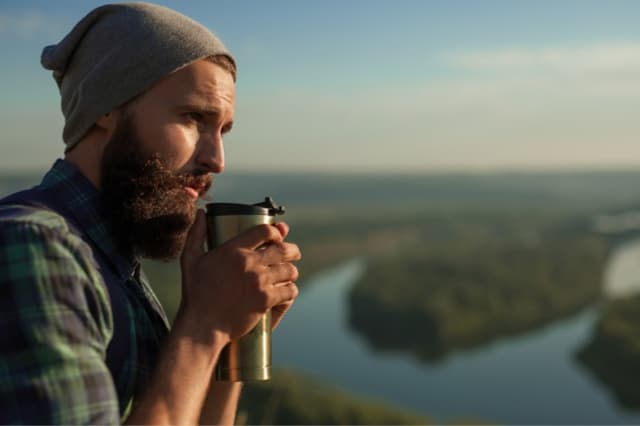 Travel light with these useful additions for travellers.
Travel journal
The Lonely Planet Travel Journal includes both lined and blank pages for writing and sketching. Pair it with a fountain pen for a low-waste gift.
Personal Water Filter
This water filter filters 600mls of water.
Water Bottle
An insulated water bottle will keep water cold for longer or use it to hold hot beverages instead. For the road-tripper, a flask is a useful gift.
Insulated Travel Mug
A stainless steel travel mug is good for hot and cold beverages. And because it's stainless steel, all it needs is a handwash and your afternoon smoothie won't taste like your morning coffee.
Travel cutlery
Normally I wouldn't buy bamboo cutlery when some second-hand metal ones are cheaper and more eco-friendly. However, for a lightweight option when travelling, a bamboo cutlery set is ideal. And you won't get in trouble at the airport for carrying a table knife (true story).
Snack bags
To carry your own snacks in. Save money and reduce plastic.
String bag
A lightweight string bag that expands like a Mary Poppins bag. Great to use instead of plastic bags.
There's nothing like getting out into nature to appreciate it. But we also want to leave as little impact on nature as possible. These low-waste gift ideas for the outdoors person will help them enjoy nature while leaving it waste-free for future generations.
For more low-waste gift ideas, check out the low-waste gift page.
You might also like:
JOIN THE NEWSLETTER