80 Sustainable Gift Ideas for Every Occasion: Eco-Friendly and Thoughtful (2023)
This website may earn commissions from purchases made through links in this post.
Find 80 sustainable gift ideas for eco-conscious giving. Explore thoughtful presents and eco-friendly choices.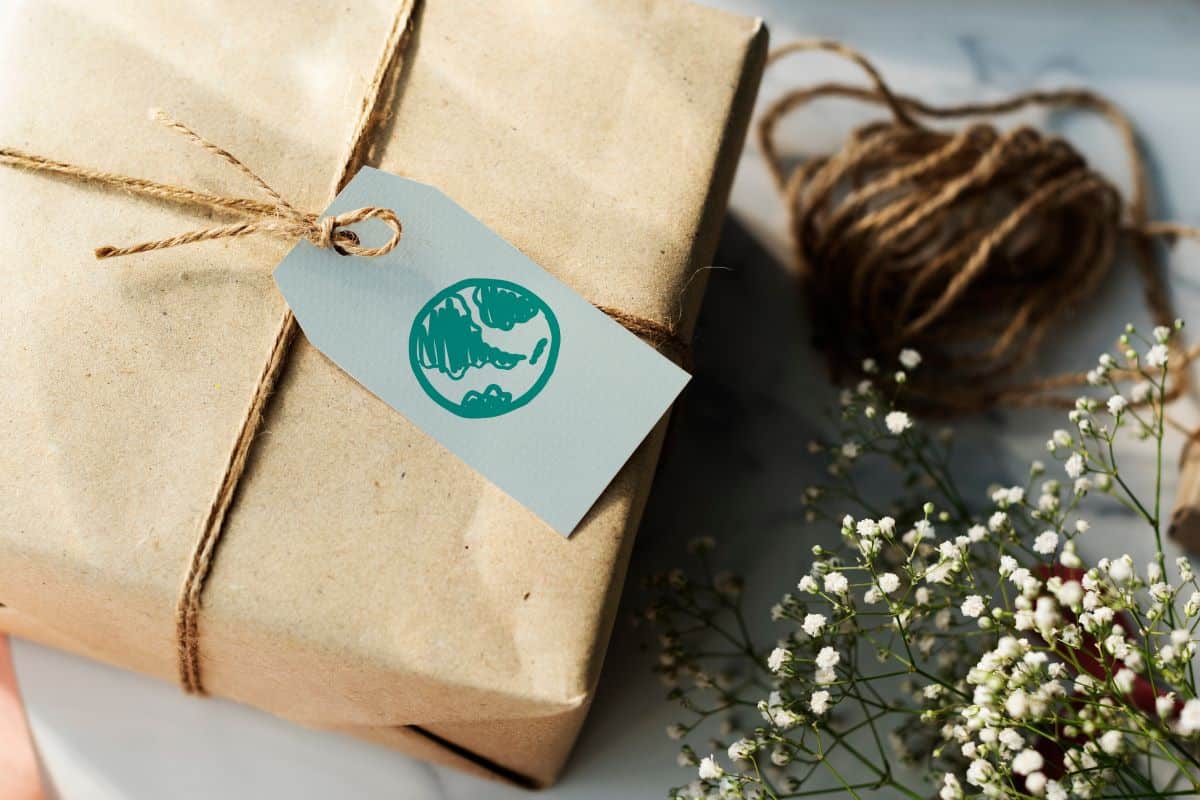 Looking for sustainable gift ideas for the eco-conscious?
Eco-friendly gift options bring joy to the recipient and help protect our planet.
What's more, sometimes eco-friendly options can be more pricey (at least up front) than their disposable counterparts. Getting them as gifts can be affordable and more sustainable on a budget.
Things that have significantly reduced our plastic use, like beeswax wraps, were given to us, and as someone on the receiving end, they are awesome gifts!
In this comprehensive guide, we've curated a list of 80 sustainable gift ideas across various categories. Whether you're shopping for Christmas, a birthday, or just want to surprise someone with a thoughtful gesture, you're sure to find the perfect eco-friendly gift idea.
Eco-Friendly Kitchen Gift Ideas
(Some links are affiliate links, which means I make a small commission at no extra charge to you.)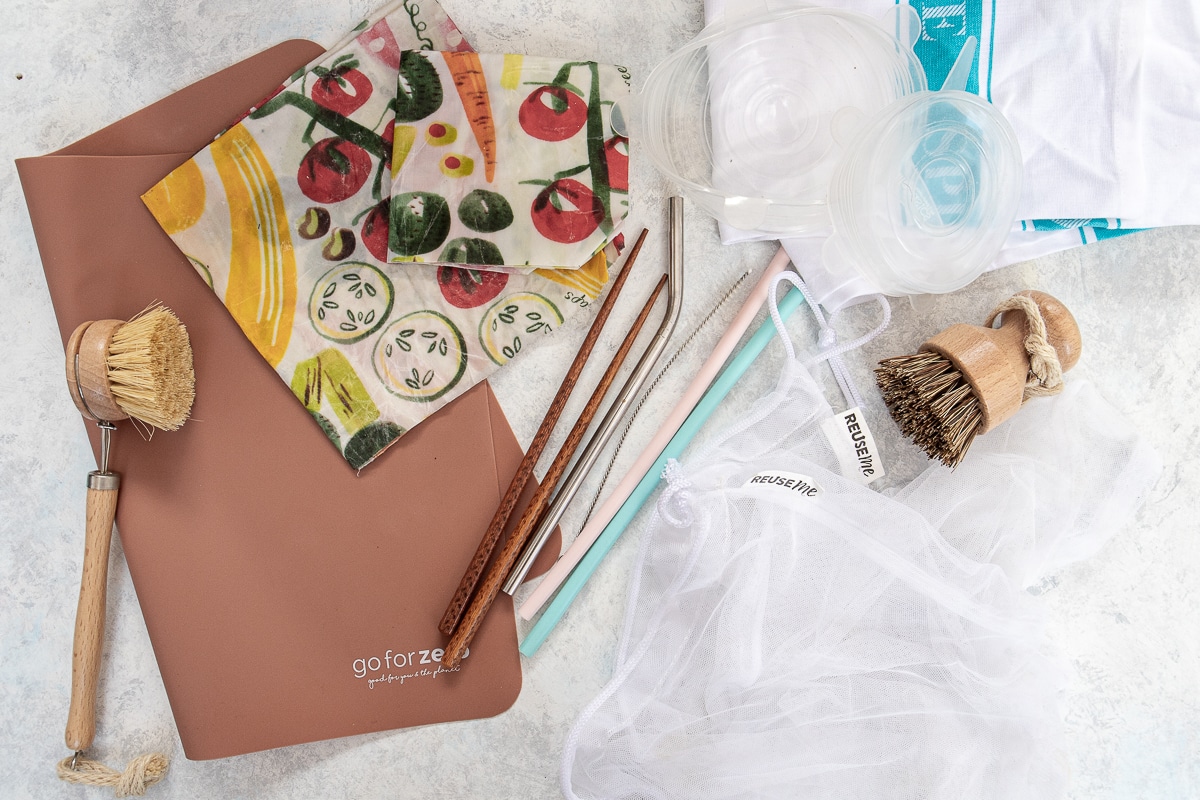 Almost all of my sustainable kitchen items were gifted to me. Because the upfront cost can be expensive compared to reusables, the following items make the perfect gift for the eco-conscious.
1. Reusable Silicone Food Storage Bags and silicone lids. Ditch disposable plastic bags for these eco-friendly, reusable alternatives. Silicone lids and bags keep your food fresh and reduce plastic waste.
2. Stainless Steel, Bamboo Utensil Set and Straws: Replace single-use plastic utensils with durable and sustainable options, like stainless steel or bamboo (Making your own set from second-hand items and putting it in a homemade pouch from fabric scraps is a super-cheap option). Don't forget a straw! Personally, I find silicone straws better than stainless steel – I'm less likely to chip my teeth!
3. Beeswax Food Wraps: An eco-friendly alternative to plastic wrap, beeswax wraps keep food fresh and can be used repeatedly.
4. Organic Cotton Dish Towels: Sustainable and absorbent, organic cotton dish towels are perfect for kitchen tasks and reduce the need for paper towels.
5. Silicone Baking Mats and Baking Cups: Reduce baking paper use with silicone non-stick baking mats or muffin cases (I got mine in Big W).
6. Glass or Stainless Steel Water Filter Pitchers: Filter and store your drinking water sustainably with glass or stainless steel pitchers.
7. Organic Cotton Produce Bags: Replace plastic produce bags with organic cotton bags. These can even be purchased at the grocery store and are great for both shopping at the 'big two' or the farmer's markets. For storage, I like to wrap my veg in a damp tea towel, or you could use these cotton produce storage bags.
8. Bamboo Cutting Boards: Sustainable and durable bamboo cutting boards are a great choice for eco-conscious cooks. We have four small ones we use every day that we got at Ikea. Just be sure to drain them on a rack because they can get mouldy if left sitting in water.
9. Reusable Water bottle: Your recipient will thank you when they save hundreds on water by taking their own bottle. Frank Green bottles are very popular with the cool kids at the moment, but you can pick up inexpensive insulated stainless steel bottles at the supermarket or discount store, often half-price.
10. Solar Oven, Cooker or Dehydrator: Cook or preserve food with the sun's power using solar ovens, cookers or dehydrators. A great alternative is a thermal cooking pot.
Sustainable Food and Beverage Gift Ideas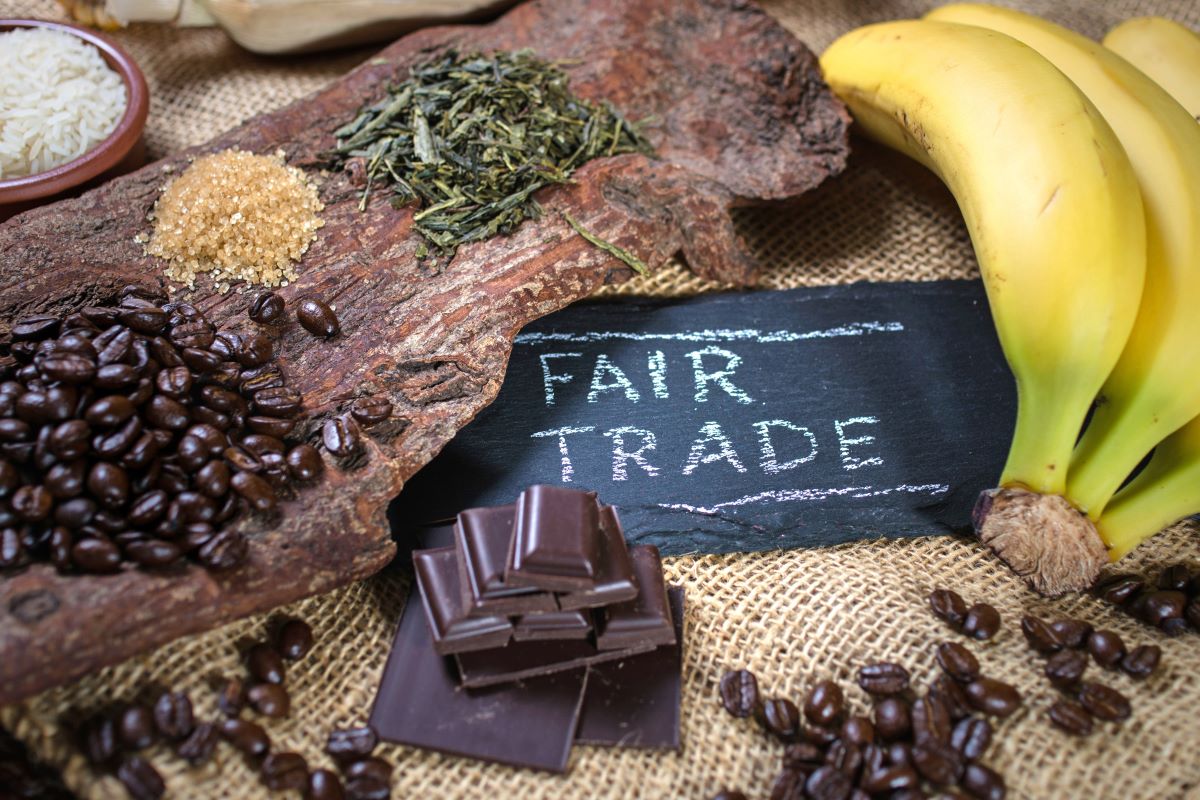 11. Fair Trade Coffee or Tea: Enjoy ethically sourced coffee or tea that supports fair trade practices, and small farmers can be a great choice for the coffee or tea lover. There are some great Australian-grown coffees as well.
12. Organic, Locally Sourced Chocolates: Satisfy your sweet tooth with chocolates made from organic, locally sourced ingredients. There are also a few chocolate growers in Australia, too – we visited a Queensland chocolate farm that is innovative and sustainable (not to mention delicious) and well worth the visit if you're up that way.
13. Sustainable/Organic Wine or Craft Beer: Toast sustainability with wines or craft beers produced using eco-friendly methods or grown organically. I've found these a popular gift – many comments of 'I've never tried organic wine.'
14 Sustainable Seafood Gift Boxes: Share ocean-friendly seafood gift boxes that support sustainable fishing practices – good if you live near the coast.
15. Organic Spices and Herbs: If you know someone who loves to cook, why not get them some organic or sustainably sourced herbs and spices? Spice blends can enhance a cook's repertoire, and if you live in Australia, using Australian 'bush' spices can be something different. There's a fair trade spice stall at our local farmer's market that always smells divine.
Sustainable Fashion Gifts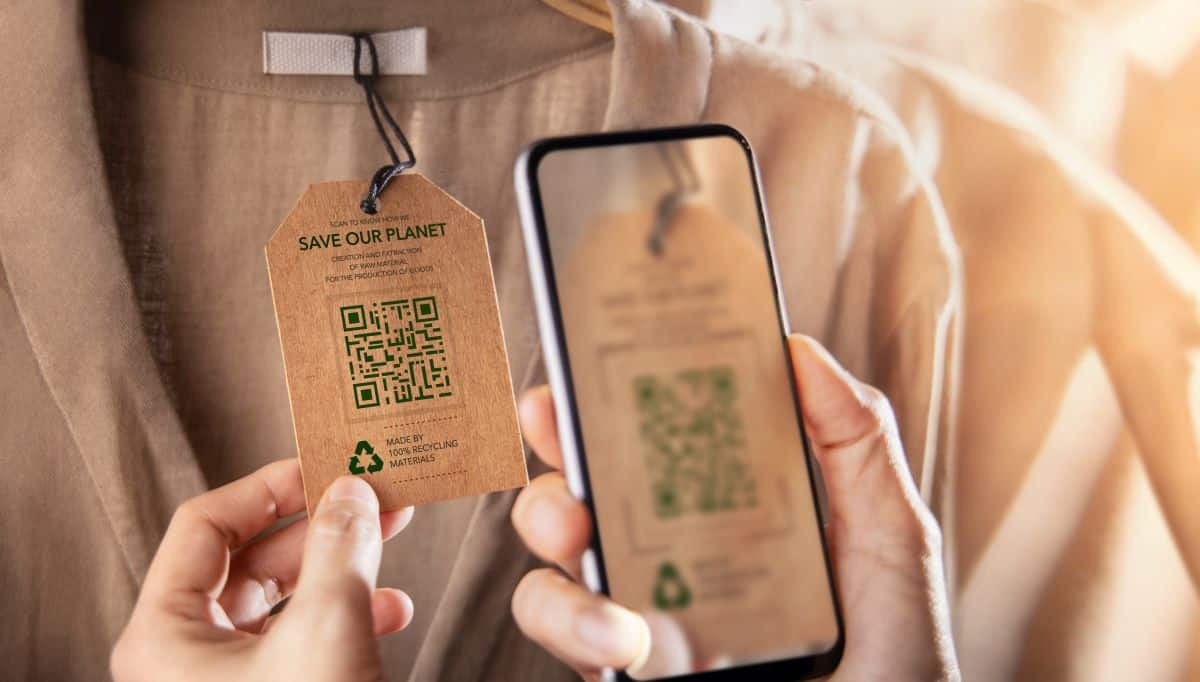 Do you have an eco-conscious friend or family member who likes fashion? Then, they will love a sustainable fashion gift. Not sure about their exact taste? A gift card at a sustainable fashion store is the perfect option.
16. Fair Trade Clothing and Accessories: Support ethical and sustainable fashion by choosing fair trade clothing and accessories that prioritise workers' rights and environmental responsibility.
17. Upcycled or Recycled Clothing: Give new life to discarded materials by choosing upcycled or recycled clothing items, reducing textile waste. Second-hand gifts can be tricky to give – not everyone likes second-hand, so ensure you know the recipient will appreciate it.
18. Organic Cotton T-Shirts: Soft and sustainable, organic cotton T-shirts are made without harmful pesticides and chemicals.
19. Eco-Friendly Sneakers: Sustainable sneakers from recycled materials or organic fabrics offer style and a reduced environmental footprint.
20. Sustainable Swimwear: Choose swimwear made from recycled plastics or other sustainable materials to enjoy the beach guilt-free.
Sustainable Accessories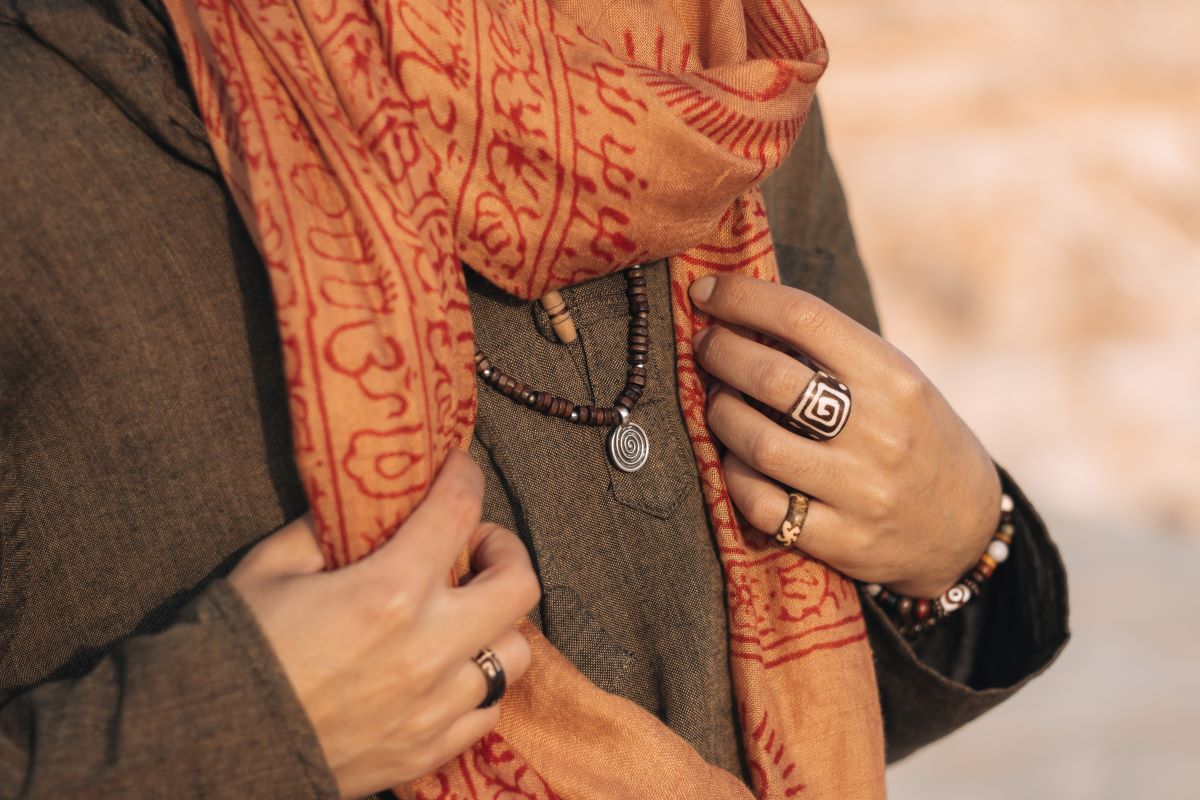 Pair sustainable fashion with a well-chosen accessory. Accessories are perfect if you're looking for second-hand gift ideas. Look for vintage and one-of-a-kind accessories you'll know your recipient will love. Another place to find vintage and upcycled accessories is Etsy.
21. Vintage Leather Handbags: Get quality bags for less when you buy vintage. An alternative is vegan leather, but remember, it's usually made from PVC.
22. Upcycled Jewellery: Adorn your recipient with artisan jewellery crafted from upcycled materials for a unique and eco-conscious look.
23. Recycled Plastic Belts: Recycled plastic belts look fashionable and can reduce plastic waste.
24. Cork Wallets and Purses: For something a little different, store your cards in cork rather than leather or PVC.
25. Handmade Sustainable Shoes: Step out sustainably with handmade shoes crafted using eco-friendly materials.
26. Organic Cotton Socks and Underwear: What year doesn't go by without someone getting socks and undies? Make them eco-friendly by buying organic cotton or super-soft bamboo.
Zero-Waste Bath and Beauty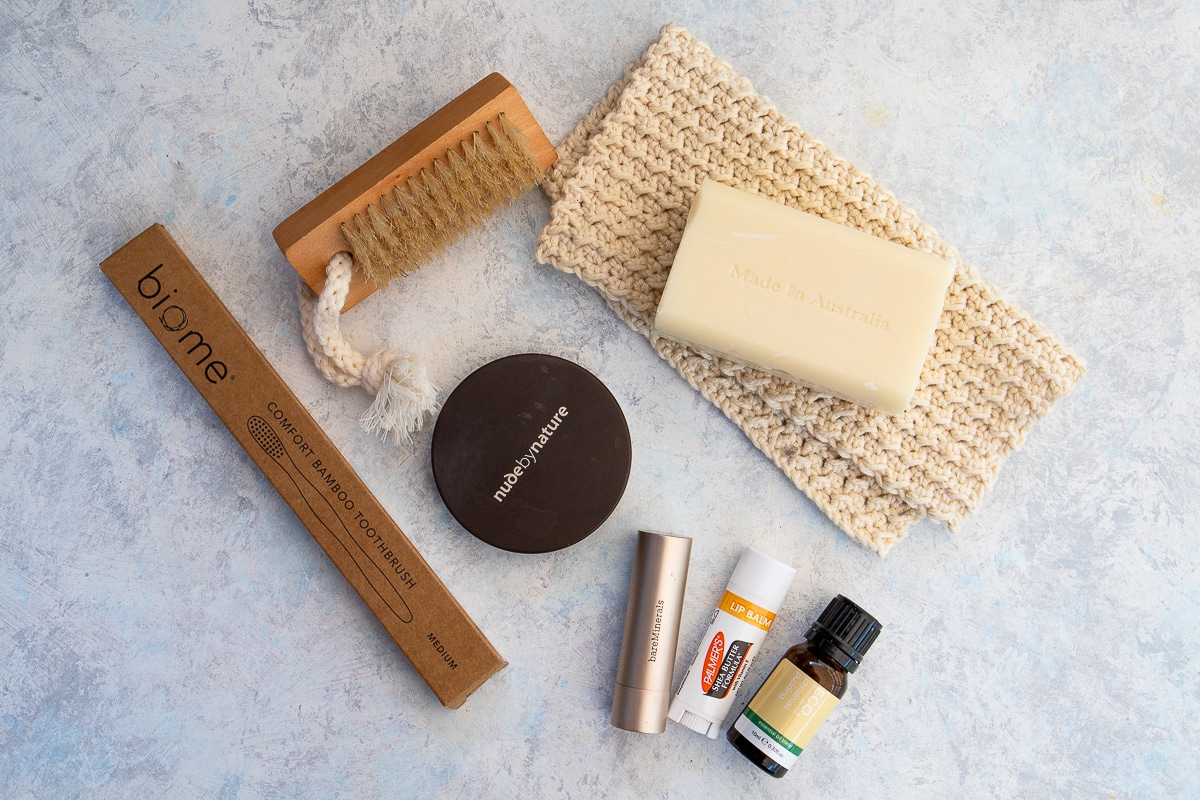 Reduce waste in the bathroom with these sustainable bath and beauty gift ideas.
27. Bamboo Toothbrushes: Sustainable and biodegradable, bamboo toothbrushes reduce plastic waste in your daily routine. They make good Santa stocking fillers or as part of a spa gift hamper.
28. Natural and Organic Skincare Products: Pamper your skin with products made from natural, organic ingredients that are gentle on your skin and the environment. One of my favourite places to find natural skin care is Nourished Life – they do gift packs, which can be a great way to give personal products.
29. Solid Shampoo and Conditioner Bars: Haircare bars are compact and plastic-free options that are a sustainable alternative to traditional bottled haircare products.
30. Reusable Makeup Remover Pads: Reduce disposable cotton pad waste with reusable, washable makeup remover pads.
31. Reusable Safety Razors: Ditch disposable razors for long-lasting and recyclable safety razors – a good gift for teenage children.
32. Handmade Eco-Friendly Soaps: Encourage luxurious bathing with handcrafted, eco-friendly soaps or body washes free from harsh chemicals.
33. Natural and Eco-Friendly Makeup: A good gift for teenage kids, especially ones starting with makeup.
34. Organic Essential Oils: I love essential oils and often gift them, even better if they are sustainably harvested. My favourite shop for essential oils is Eco Modern Essentials – an Australian-owned company – they often have good sales.
You might also like How to Put Together a DIY Spa Gift Hamper
Eco-Friendly Home Decor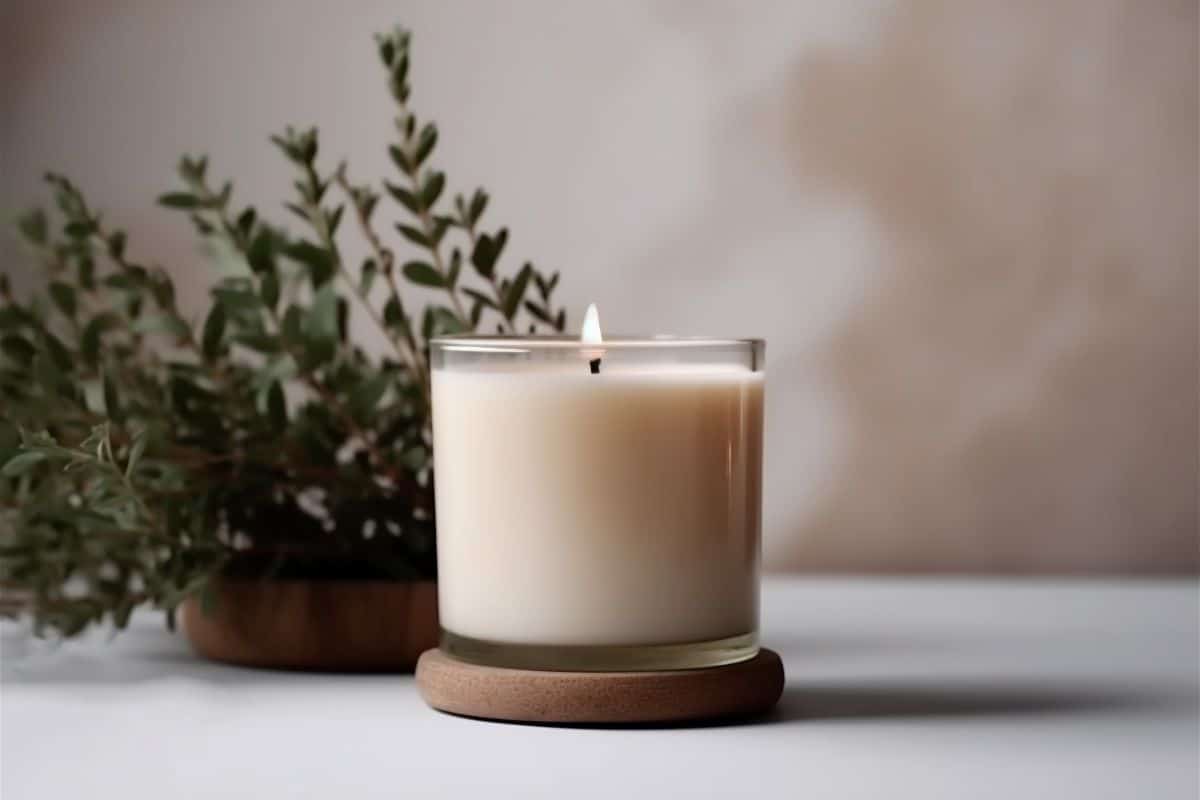 Switch mass-produced items for one-of-a-kind recycled or sustainably produced homewares. Your local farmer's market and Etsy are two places to find eco-friendly homewares.
35. Indoor Plants: Bring the outdoors in with indoor plants that purify the air and add a touch of nature to your living space.
36. Recycled Glass Vases: Everyone needs a flower vase or two. Beautiful vases made from recycled glass are a great gift.
37. Energy-Efficient LED Light Bulbs: a bit of a weird gift, but useful for a family member who has everything or someone who wants to live more sustainably and save money but replacing lightbulbs with LED ones is currently outside their budget. We love the dimmable, multi-coloured ones – changing it to a red low glow makes it a great night light.
38. Sustainable Wood or Bamboo Picture Frames: Showcase memories in frames made from renewable and eco-friendly materials. We always give the grandparents a copy of the kids' school photos in a frame.
39. Solar-Powered Outdoor Lights: Illuminate outdoor spaces and create a softly lit ambience with solar-powered lights.
40. Sustainable Furniture (e.g., reclaimed wood): Gift sustainable pieces made from reclaimed or responsibly sourced wood or look for second-hand furniture items – a good gift for a family member you know will like what you get.
41. Recycled Glass Candleholders: Create a relaxing ambience with recycled glass or wood candle holders.
42. Organic sheets and towels: I love getting sheets and towels as gifts as they save me money on stuff I need, and I don't get things I don't need.
Green Gardening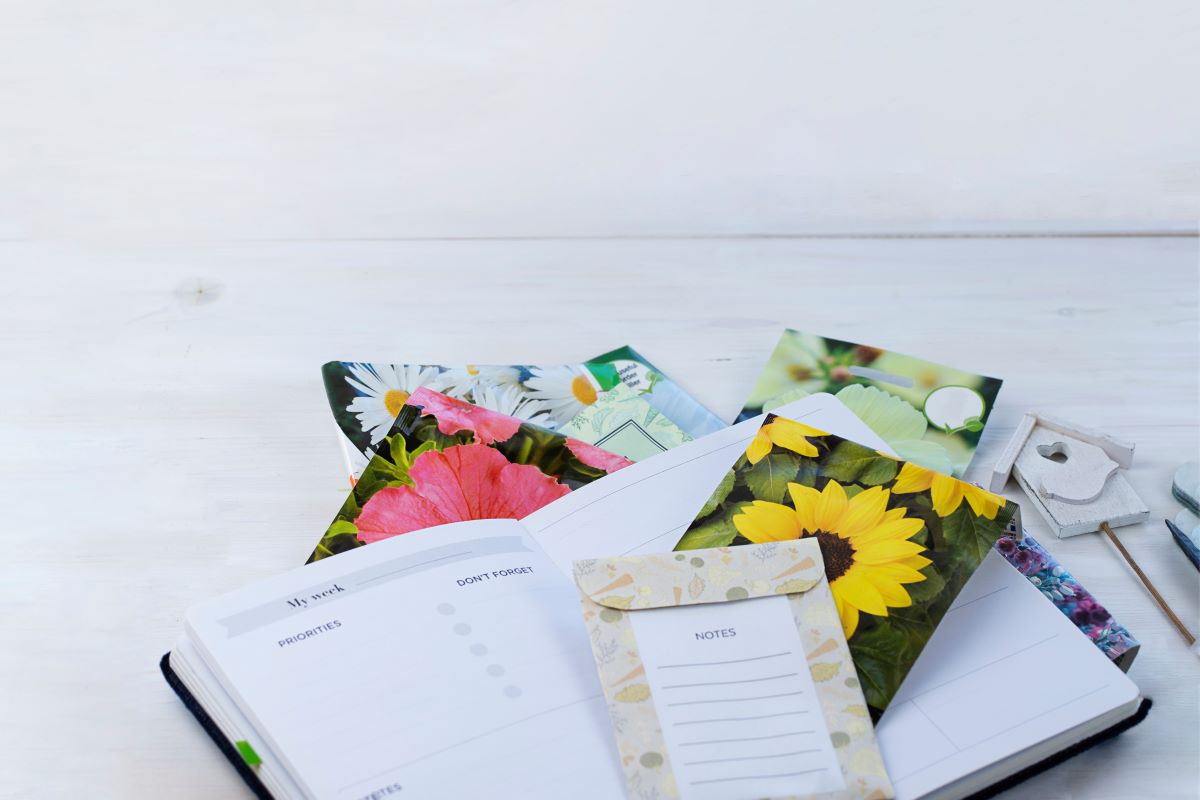 Are you looking for gift ideas for a budding gardener? Here are some ideas.
43. Heirloom Seeds or Seedlings: You can purchase one-off heirloom seed packets or gift a subscription to organisations like the Diggers Club.
44. Compost Bin or Worm Farm: A compost bin, Bokashi Bin, or worm farm can be a great gift for someone wanting to get into composting but it hasn't been in their budget.
45. Reusable Gardening Gloves: Cute and durable gardening gloves help your loved ones protect their hands while gardening.
46. Garden Rain Tank for Water Harvesting: It's not always in someone's budget to buy a rain tank, but if you know it's something they want, you can help them towards more sustainable living.
47. Pollinator-Friendly Wildflower Seeds: A gift for the avid gardener and a gift for the local bees and insects!
48. Rain Gauge: I grew up in the country, and my mum tells me every time we talk on the phone how much rain she got in her rain gauge. It's a great gift for the weather-watcher.
49. Solar-Powered Water Fountain: For something a bit different – a solar-powered water fountain. Lovely to watch and listen to and good for the local birdlife as well.
50. Herb Garden Kit: An herb garden kit is a great way to start gardening and produces delicious herbs to enhance cooking.
Sustainable Office Supplies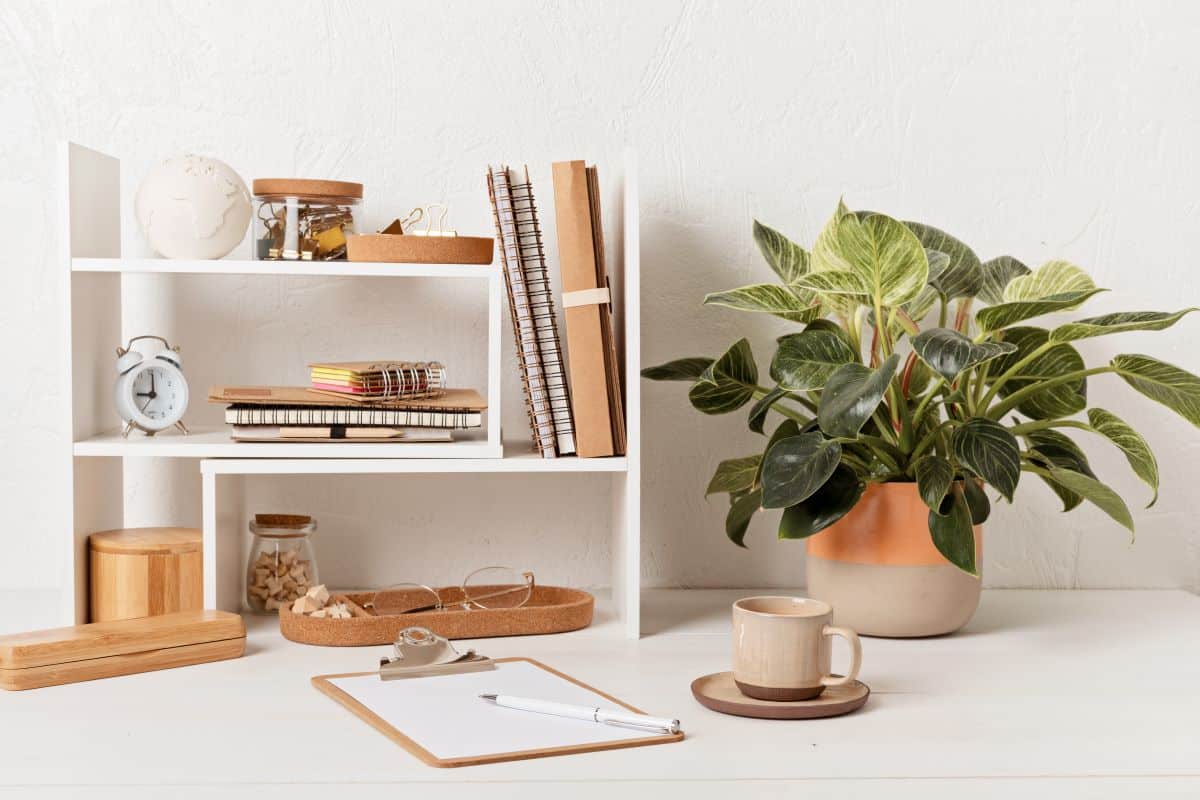 Whether for the office or the home office, sustainable organisers or stationery look nice and are better for the planet than plastic.
51. Recycled Paper Notebooks: Who doesn't love a notebook?! There are many options now made from recycled paper.
52. Bamboo Desk Organisers: I love my bamboo monitor stand with drawers (Kmart), and my son has asked for one for Christmas. Having an organised desk is productive; do it in style with bamboo.
54. Refillable Ink Pens: I used to sell quality pens many years ago when I worked in Myer. There's something very luxurious about writing with a quality pen, and it's less wasteful than disposable ballpoints.
55. Eco-Friendly Laptop Sleeves: A great way to protect a laptop from damage while using sustainable materials.
56. Reusable Coffee Cups: A coffee cup is obviously an essential office supply and a reusable cup can save hundreds of disposable cups from going into landfill. I use my Avanti cup all the time because it is insulated and doesn't leak.
Outdoor Adventures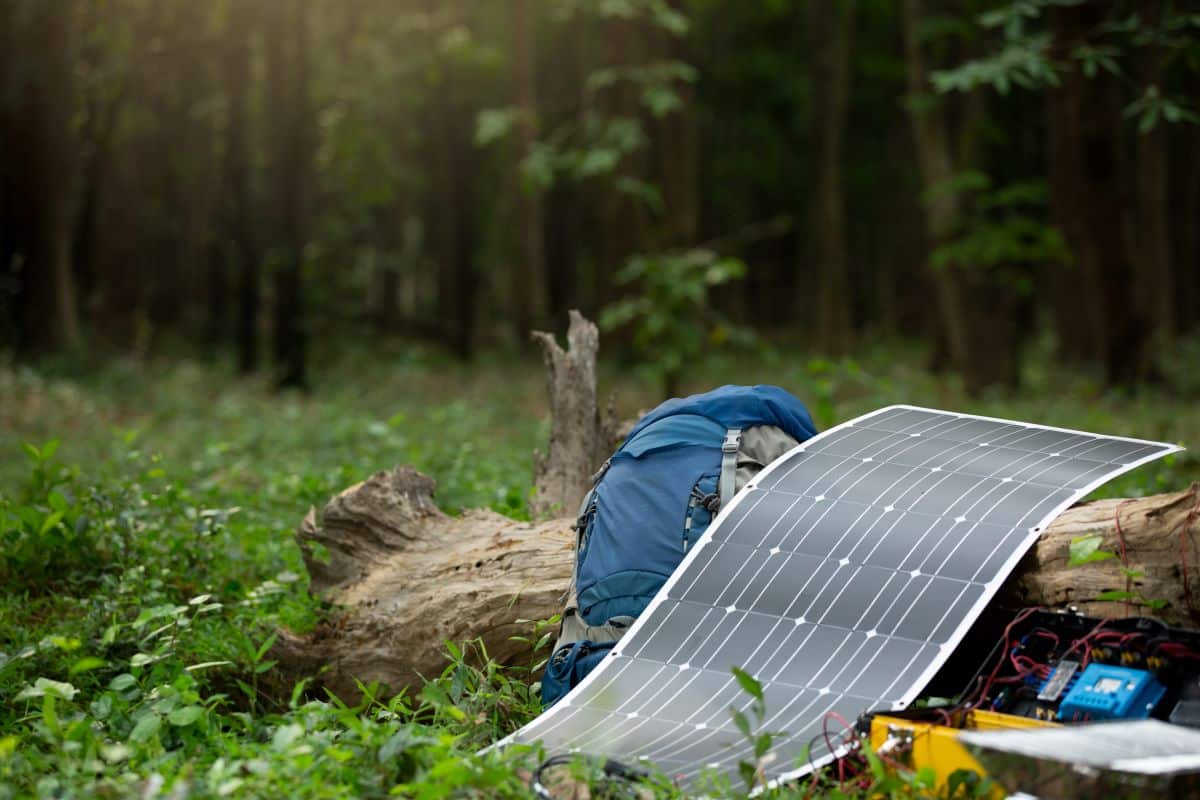 While we're not very outdoorsy ourselves, our son does Scouts, so we've learned a lot about essential (and not so essential) outdoor items over the last few years.
49. Eco-Friendly Camping Gear: This includes using reusable items over disposable ones, using solar or energy-efficient electronics, or using tents, sleeping bags, backpacks, etc., made from recycled materials where practical.
50. Reusable Water Bottles or Hydration Packs: A must for hiking, camping, or other outdoor pursuits to reduce single-plastic bottles.
51. Solar-Powered Chargers for Devices: Stay connected with solar-powered chargers (I haven't tried them myself – the solar charge is apparently slow, though).
52. National Park Passes: A great non-stuff item! Help your recipient explore the beauty of national parks with an annual pass.
53. Reusable Picnic Sets: Whether you're looking for a personal mess kit or a whole picnic set, reusable plates, utensils, and containers are more sustainable than paper or plastic.
54. Woollen Blankets: Woolen blankets not only keep you warm but are fire-resistant, making them a good investment. We bought Scout ones for our kids as a gift to sew their badges on.
55. Solar-Powered Camping Lanterns: Handy for lighting a campsite without the need for spare batteries or chargers. I like these ones that can be charged with a portable charger in case it's a cloudy day.
Green Transportation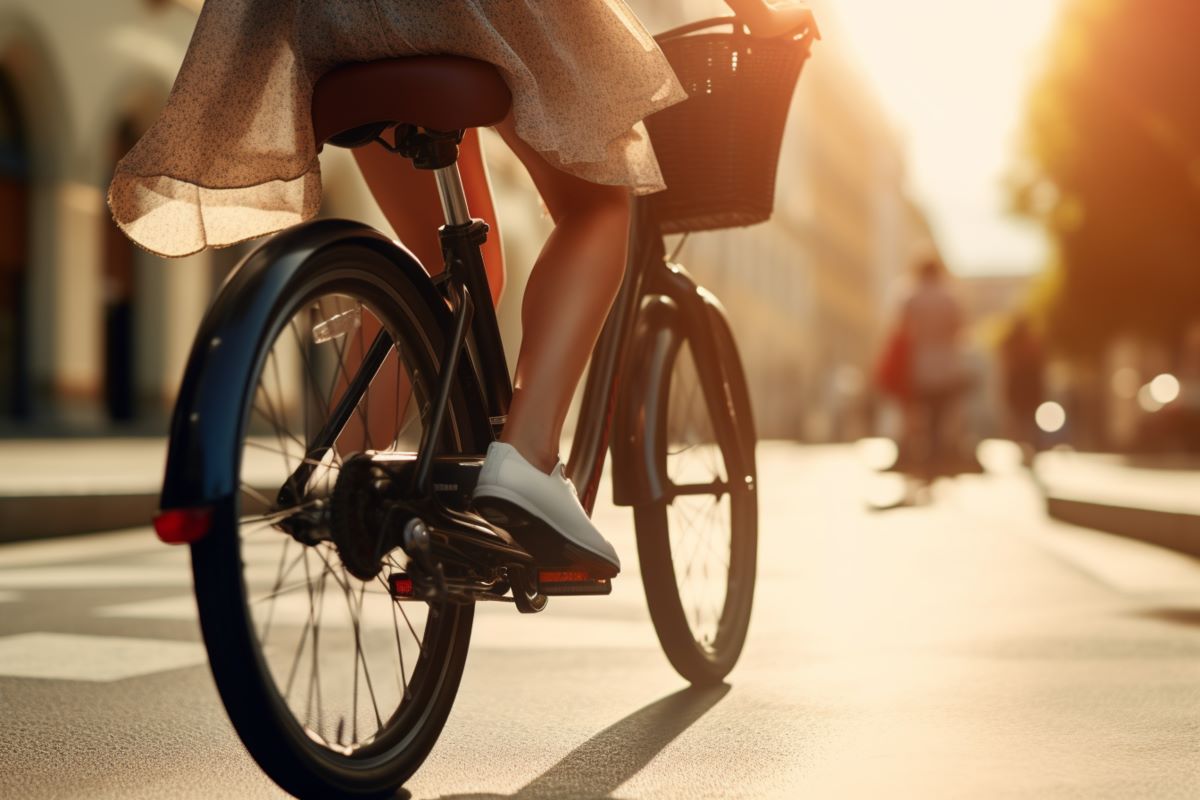 Fewer cars on the road are good for many reasons. Here are some eco-friendly transport ideas.
56. A Bike, Scooter or Bicycle Accessories: Riding is much more eco-friendly than driving, which makes a bike or bike accessories like lights, helmet, or bike lock a sustainable gift.
57. Bike Repair Kit: When someone has a bike, they will need to maintain it or repair punctures, and a bike repair kit will always come in handy.
58. Public Transportation Passes: Help someone save money on public transport by giving them a transport card with cash on it. This would be a great gift for a uni student or a young person living in a city and relying on public transport.
DIY Kits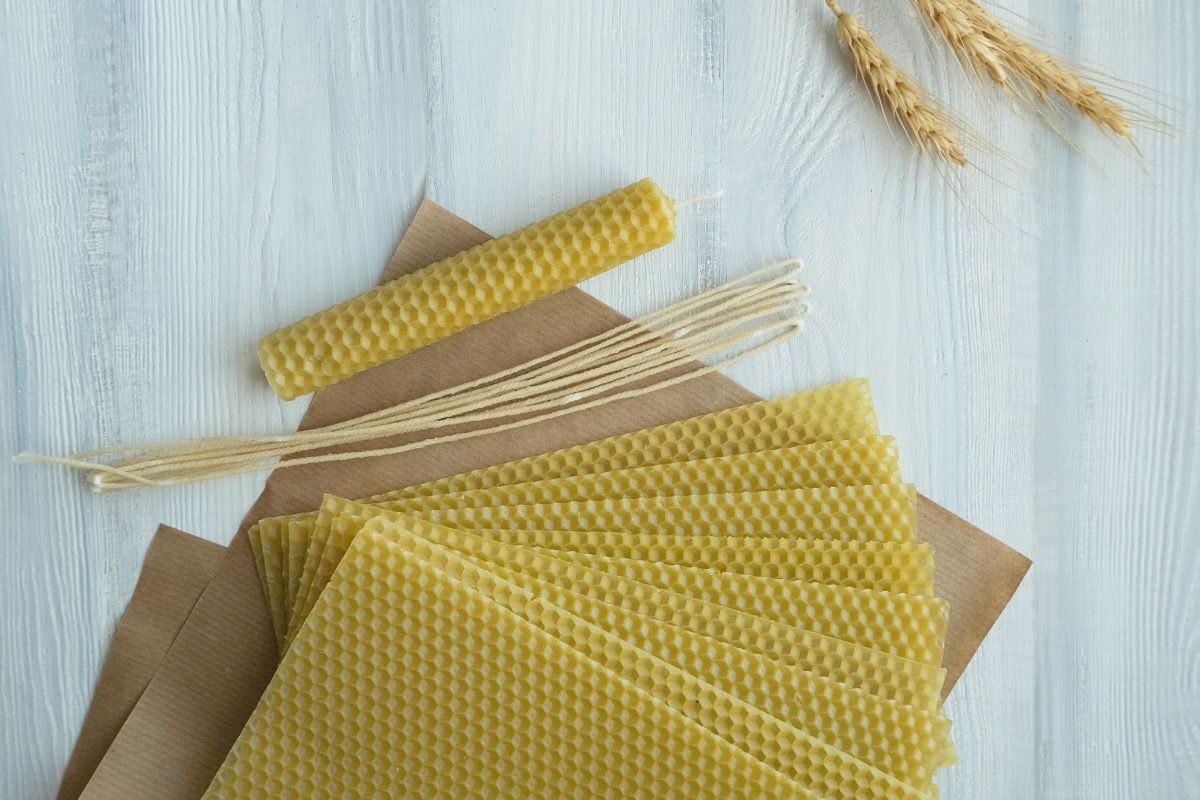 DIY is a fun way to pass the time and end up with something useful at the end. A kit is a great way to get started – you get all the ingredients and instructions for success.
59. DIY Organic Soap-Making Kit: Introduce someone to the world of soap making – they can even make gifts for others. Alternatives are lip balm or body butter kits.
60. DIY Recycled Paper-Making Kit: Making paper is fun, and your recipient can produce beautiful paper products that are 100% unique—a great gift idea for kids.
61. DIY Terrarium Kit: Encourage a terrarium hobby with a DIY kit, perfect for unique home decor.
62. Food or Drink Kit: Get creative in the kitchen with a range of food and drink kits, including a cheese-making kit, Kombucha kit, or Gin kit.
63. DIY Beeswax Wraps Kit: Beeswax wraps replace cling wrap, making them a sustainable kitchen item. Extend the fun with a DIY kit.
Sustainable Toys and Games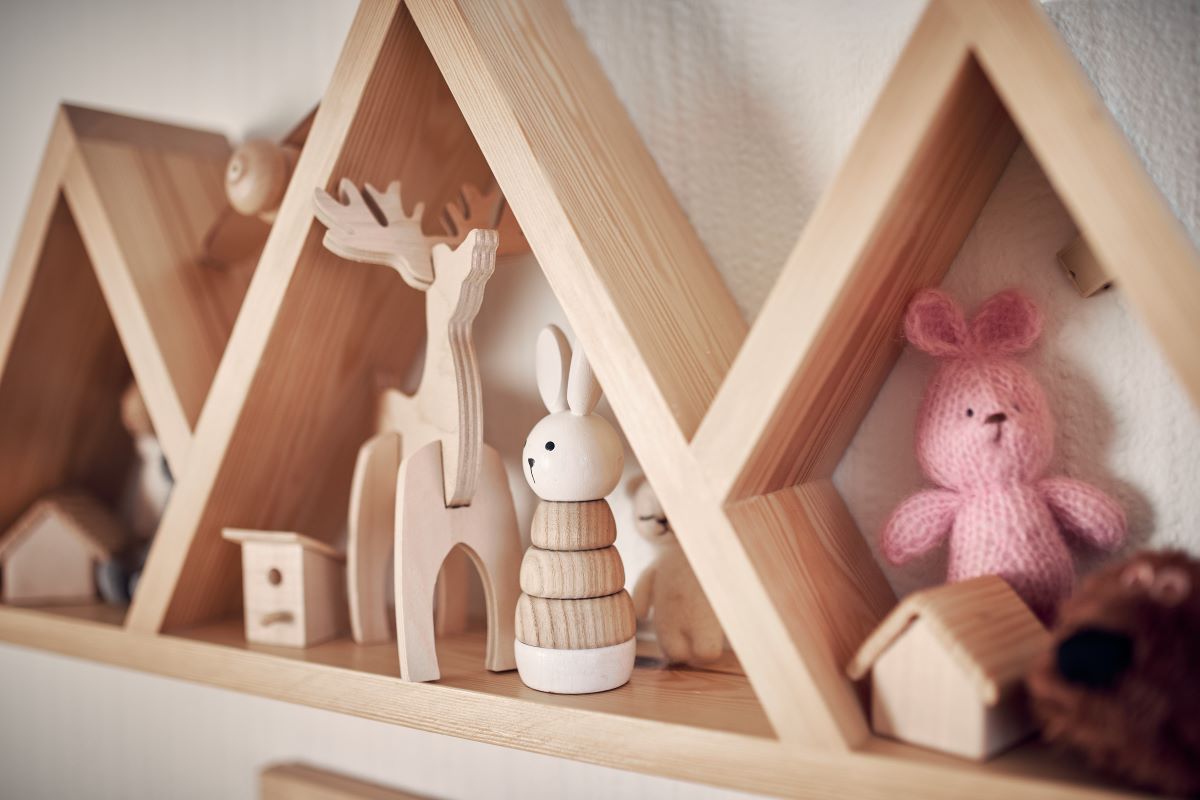 Reduce landfill by focusing on sustainable toys instead of cheap plastic toys that don't last long. Even plastic toys can be okay if they are high quality and can be passed along many times over (ahem, I have to say that we have a lot of Lego).
One of my favourite stores for quality toys is Lime Tree Kids.
64. Wooden Puzzles and Games: A lot of games and puzzles are wooden. Two that are popular in our household are chess and Camelot Jr.
65. Eco-Friendly Building Blocks: Foster creativity with sustainable building blocks made from eco-friendly materials like wood. We found the good quality ones are worth it, and we've kept them for our potential grandkids or to pass along to someone else.
66. Recycled Plastic Beach Toys: Kids love to go to the beach with a bucket and spade – look for recycled plastic to make it more sustainable.
67. Solar-Powered Educational Kits: Learn about renewable energy and technology with solar-powered educational kits made from cardboard.
68. Recycled Cardboard Building Kits: Construct imaginative structures with building kits made from recycled cardboard.
69. Wooden Balance Bikes for Kids: Teach balance and coordination with wooden balance bikes for kids.
Books on Sustainability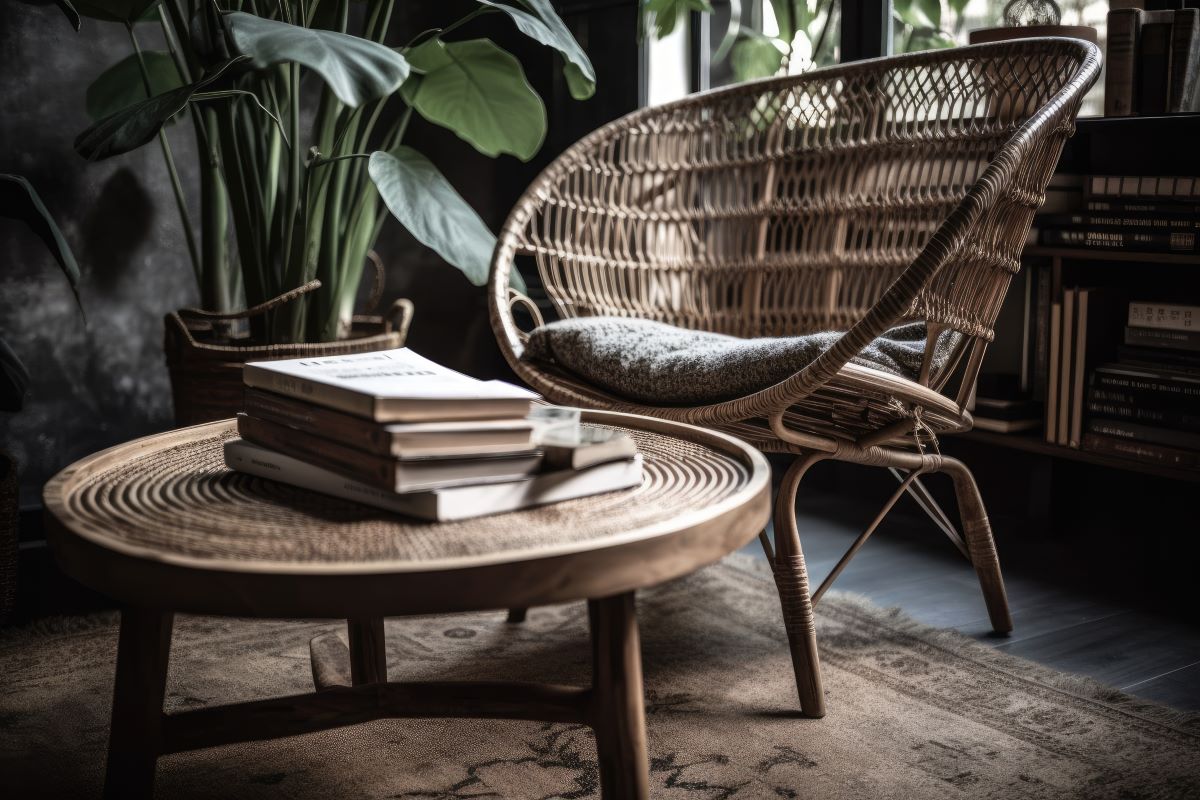 I love books, so I always appreciate getting a book on just about any topic, but it's always good to consider the person's interests before buying a book so they will want to read it.
70. Books on Eco-Friendly Living: Encourage eco-conscious living with books that offer sustainable lifestyle tips.
71. Cookbooks Focusing on Sustainable Cuisine: A wonderful way to discover delicious recipes that emphasise sustainable or organic ingredients or even vegan recipes.
72. Gardening Guides for Sustainable Practices: Do you know someone interested in gardening? They might enjoy books on Permaculture or other eco-friendly gardening guides.
73. Upcycling and Repurposing DIY Books: Inspire creativity with upcycling and repurposing ideas from DIY books.
74. Sustainable Architecture and Design Books: These make great coffee table books for people interested in design or architecture, or there are instructional guides for eco-building or retrofitting for people looking to build or make their homes more eco-friendly.
75. Eco-Friendly Parenting Guides: A good choice for parents you know will appreciate this kind of book – sometimes you need to be careful buying parenting books for parents as it can come across as judgemental.
76. Second-hand Books: An alternative to books about sustainability is a second-hand book about anything your recipient is interested in. Second-hand books save you money and are one less new thing purchased.
Subscription Services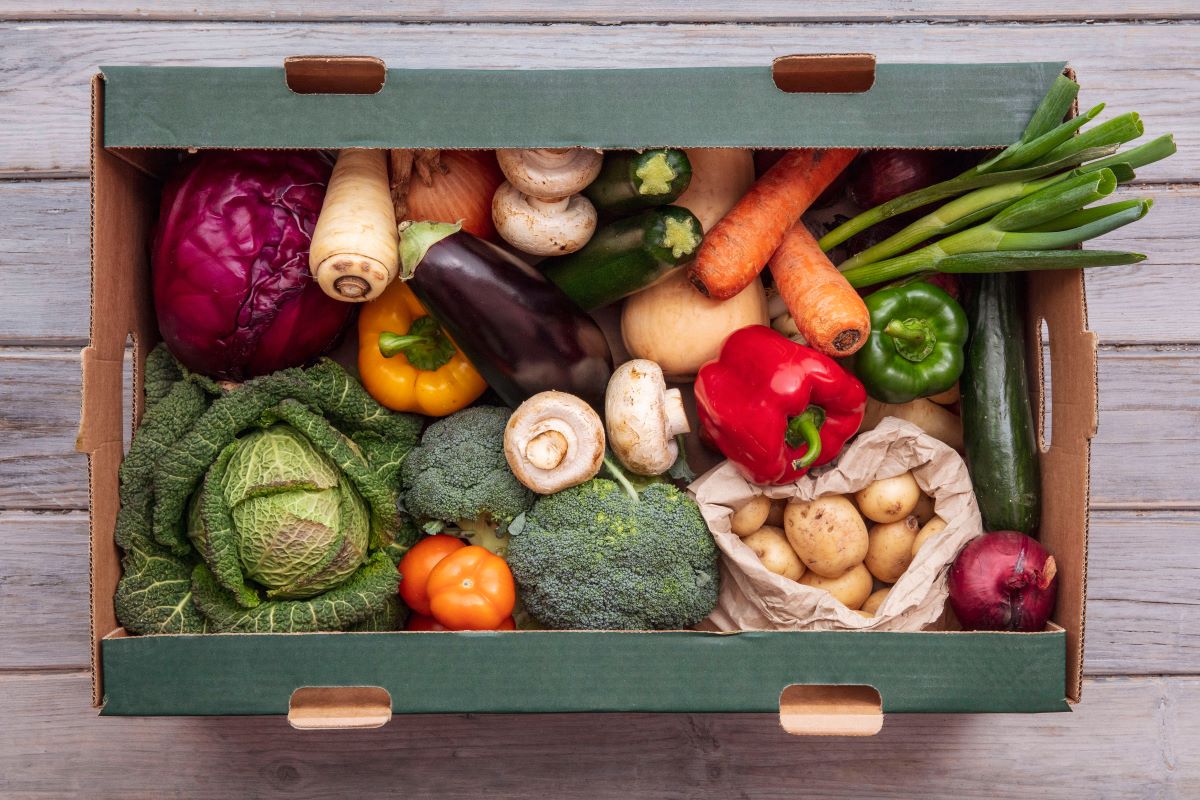 Subscriptions are the gift that keeps on giving.
77. Subscription to a Local, Organic Produce Delivery: Your recipient can enjoy fresh, local, organic produce directly from the farm with a product subscription or CSA box.
78. Monthly Magazine Subscriptions: Magazine subscriptions can be even more sustainable when delivered online through services like Zinio (just check if your local library doesn't offer the service for free).
79. Streaming Subscriptions for Environmental Documentaries: Explore environmental issues and solutions with streaming subscriptions dedicated to documentaries. Curiosity Stream and Gaia (a bit alternate) are two options.
80. Monthly Eco-Friendly Subscription Boxes: Receive a variety of sustainable products and eco-friendly surprises each month with subscription boxes.
By choosing gifts from this list, you're not only making your loved ones happy but also contributing to a more sustainable and eco-friendly future. Remember, the thought and care you put into selecting a sustainable gift can make a world of difference. Happy gifting!