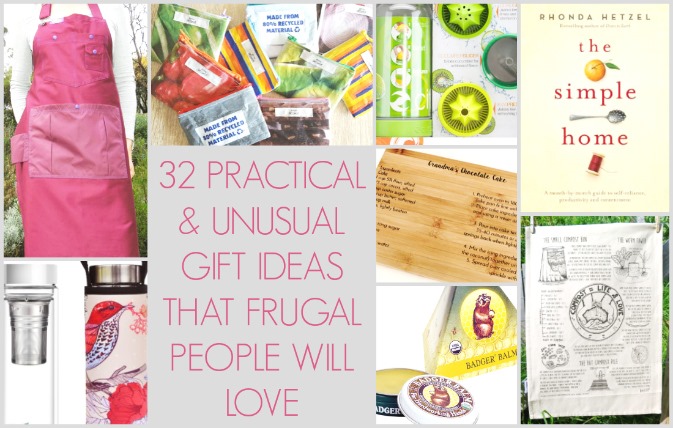 Looking for practical gift ideas that are useful and a little bit different? Something that doesn't add to the junk and the clutter that we already have.
Today's post is a gift idea guide compiled from some the wonderful sponsors that keep Frugal and Thriving running. I've had a lot of fun making this guide, especially scouring Etsy for some amazing Australians making and selling gorgeous handmade wares. A gift is all about bringing a little joy to the people we love, but if we can also support local small businesses in the process and keep the waste and the clutter down at the same time, even better.
Practical Kitchen Gift Ideas with a Difference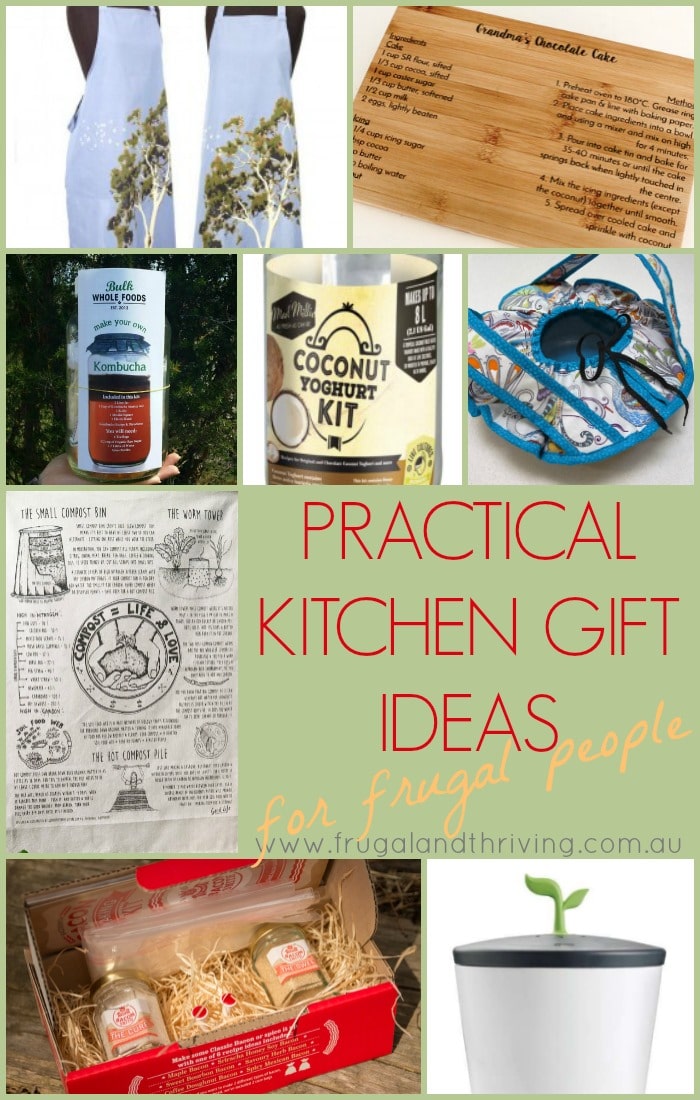 Zero Waste Gift Ideas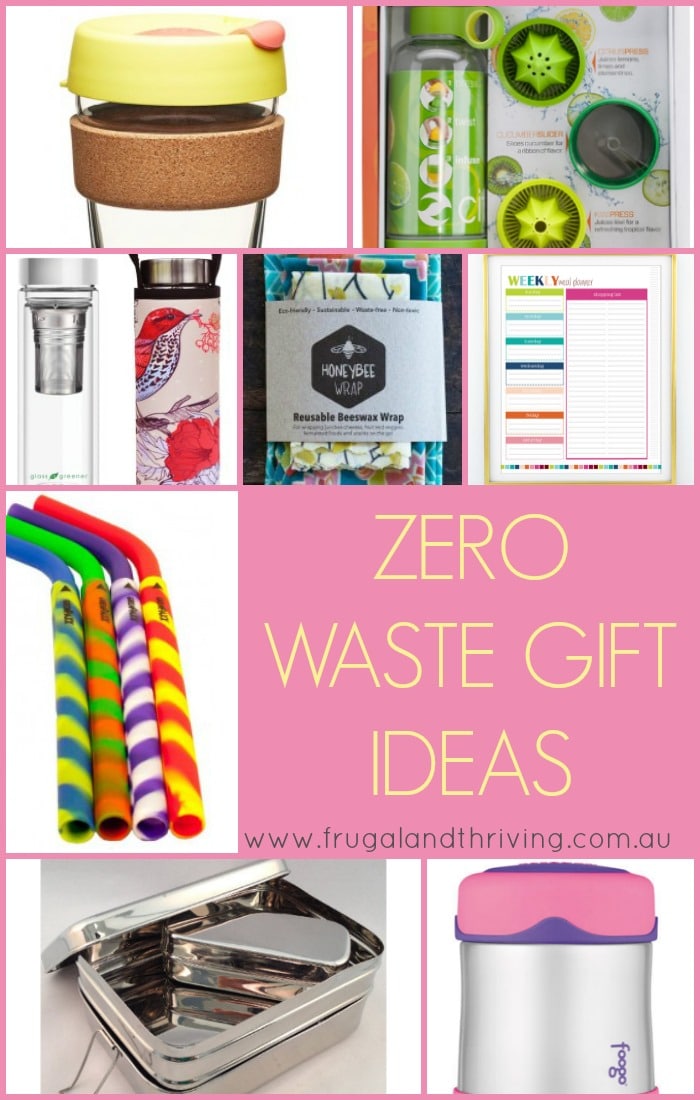 Practical Personal Gifts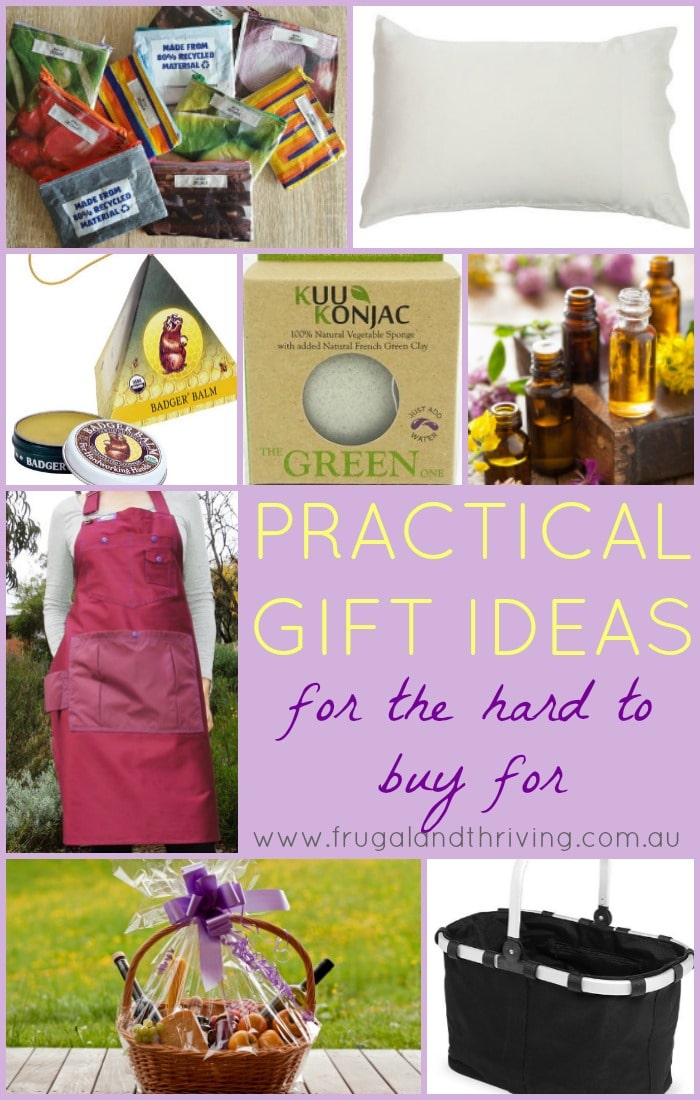 Gift Ideas for the Reader





The Permaculture Home Garden by Linda Woodrow. A classic for anyone interested in permaculture or eco-living.
The Good Life by Hugh Mackay. A look at what it means to live the good life. A fascinating read by an Australian sociologist and author.
The Everyday Fermentation Handbook by Branden Byers. Good bacteria is all the rage, but you don't need to spend a fortune on probiotics, you can make your own at home.
The Simple Living Guide by Janet Luhrs. Ways to live more simply.
Little House Living by Merissa Alink. This is a popular American blog (lots of good tips) now in book form.
The Simple Home by Rhonda Hetzel. Rhonda writes the popular Australian blog Down to Earth. This is her second book on simple, natural living.
The Bush Tukka Guide by Samantha Martin. Something I want to learn more about. Why eat goji berries and the like for health when we have amazing native food right in our own backyard.
Zero Waste Home by Bea Johnson. Another classic but a great handbook if you're wanting to reduce waste in the home (or know someone who does).
It can be hard finding the perfect gift, especially if you're trying to avoid mass-produced stuff that isn't going to be appreciated. But these ideas are both practical and a little unusual and help encourage the good life.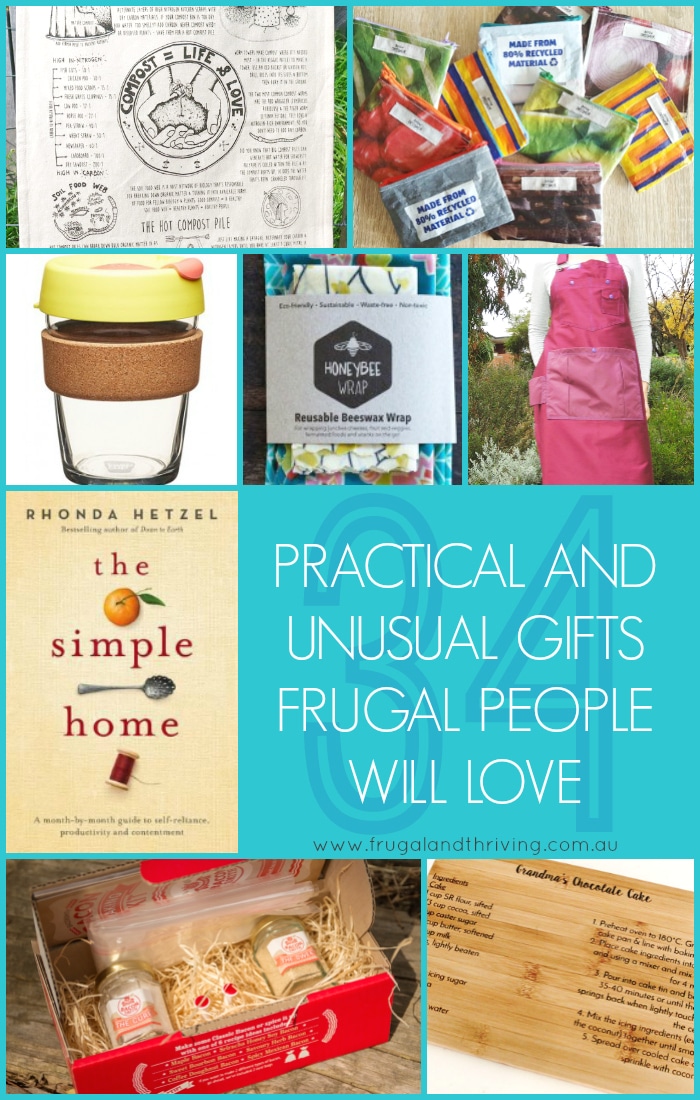 Melissa Goodwin is a writer and the creator of Frugal and Thriving who has a passion for living frugally and encouraging people to thrive on any budget. The blog is nine years old and is almost like her eldest baby. Prior to being a blogger and mum (but not a mummy blogger), she worked as an accountant doing other people's budgets, books and tax.