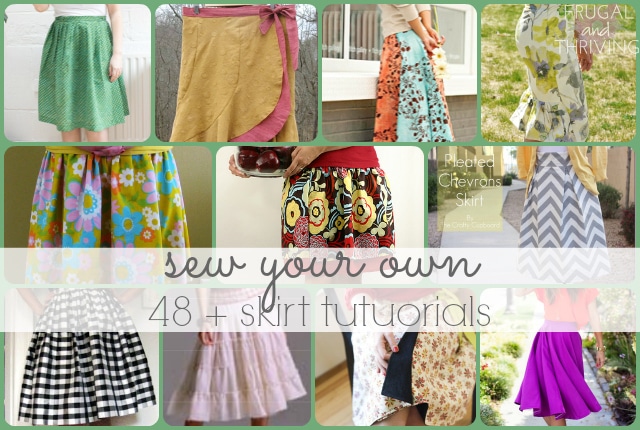 [Post updated Jan 17]
I'm all for recovering lost skills. Sure it's easy (and sometimes cheaper) to buy a mass produced garment at the store. But making your own allows you to create your own unique clothing that comes with the satisfaction of being able to say 'I made it myself.'
Skirts are an easy garment to start with if you're learning to sew.
All of the skirt tutorials below give step by step instructions. They don't require commercial patterns and are either pattern-less or they show you how to draw up your own easy pattern.
That way, your skirt will fit you perfectly.
These skirts include a variety of styles, sewing techniques, difficulty levels and funky inspiration, so there's something here for everyone.
Mix and match styles and techniques to make your own perfect style.
As usual, these tutorials are usually for personal use only, not commercial use, consult each individual website for details.
For more easy sewing patterns, check out the bag making tutorials post.
Free Skirt Tutorials
Simple A-Line Skirts
Wrap Skirts
Peasant Skirts
Pleated Skirts
Circle Skirts
Panelled Skirts
Maternity Skirts
Recycled Skirts
Girl's Skirts
Something a bit different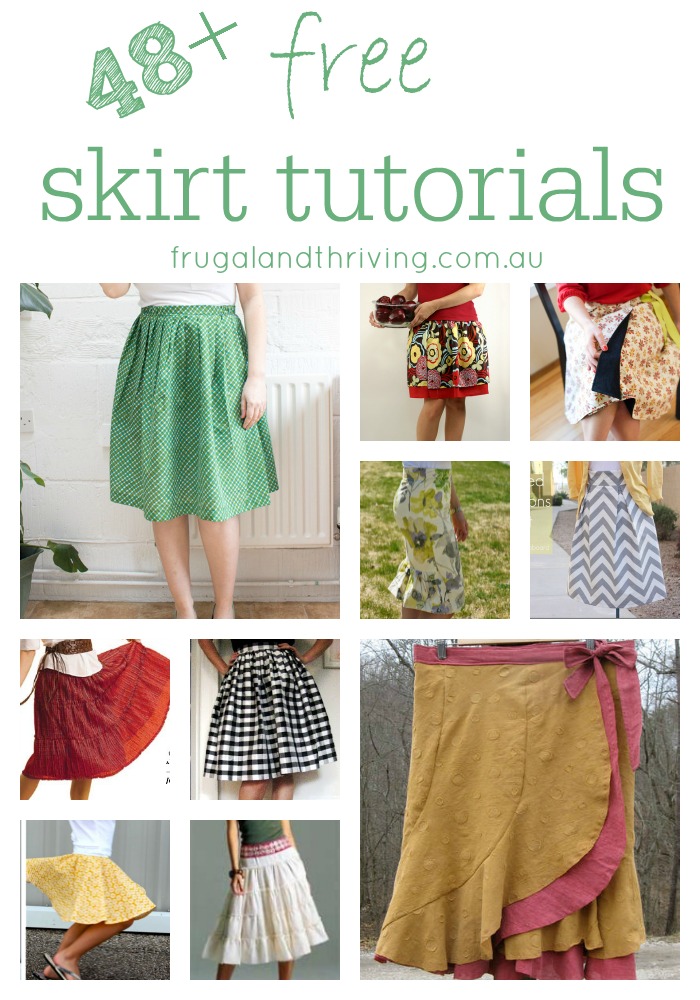 Disclosure: Links to merchants within this post may be affiliate links.