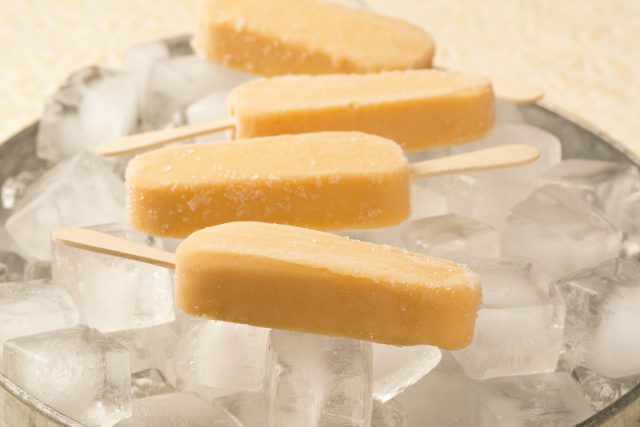 If I had to sum up Summer in four words banana, mango and ice block would just about do it (or is that two words and a phrase?).
These ice blocks make a tasty and cooling snack on a hot day, that is quite filling, due to the coconut milk.They are easy to make and are a hit with kids (at least, the little fella enjoyed them).
You can find ice block moulds in department and discount stores – I got mine from Target.
Makes approximately 6 – 8 ice blocks, depending on the size of your moulds.
Ingredients
1 banana
I mango
1 Tbsp. honey or more or less to taste (optional)
300mls coconut milk
Method
Blend. Pour. Freeze. Eat.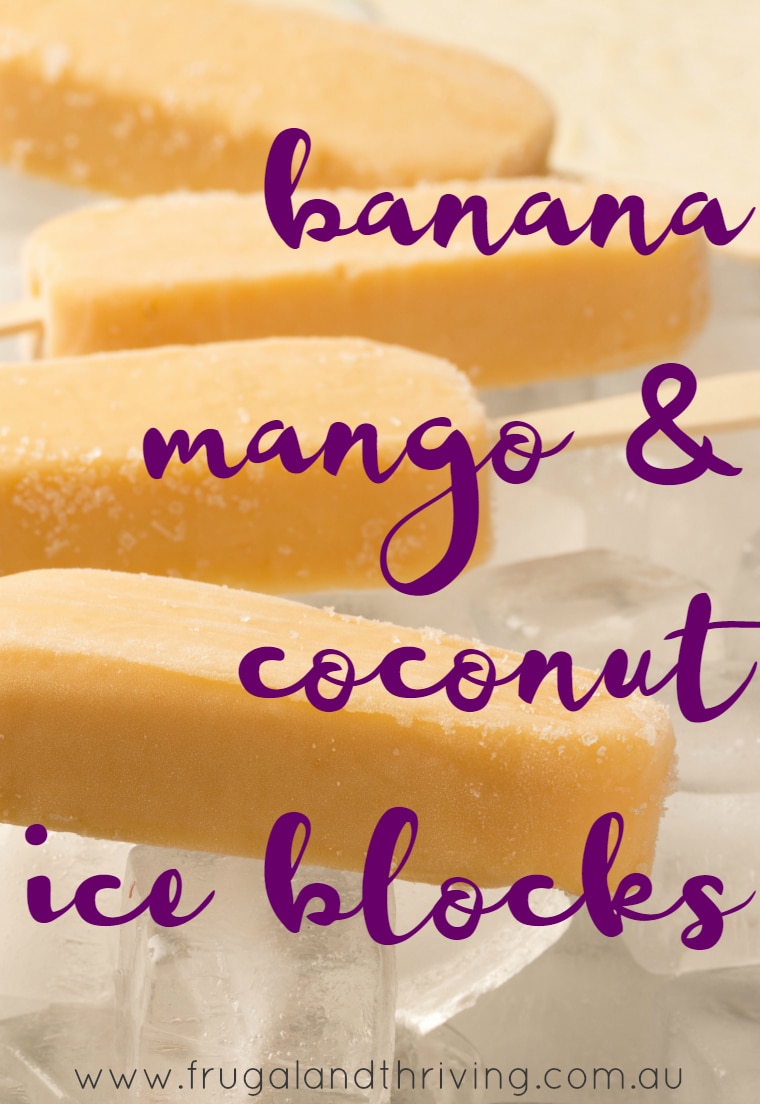 Melissa Goodwin is a writer and the creator of Frugal and Thriving who has a passion for living frugally and encouraging people to thrive on any budget. The blog is nine years old and is almost like her eldest baby. Prior to being a blogger and mum (but not a mummy blogger), she worked as an accountant doing other people's budgets, books and tax.