Pumpkin Chickpea Curry is cheap, healthy and delicious.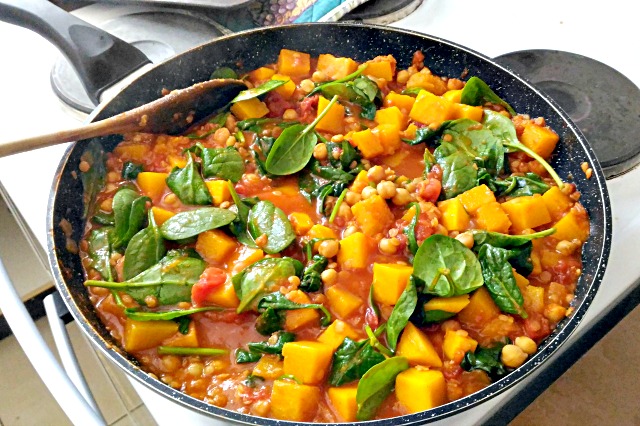 I've been eating a lot more vegetarian meals lately and my digestive system has been thanking me for it. While I'm not a vegetarian, the health benefits I've been getting by eating meatless meals have been such that I've been unenthusiastic about meat dishes.
Eating more vegetarian meals has also given me the chance to be a little more creative in the kitchen. Cooking without meat and making meals that will be accepted by all members of the family is a little more challenging than just bunging a chop under the grill.
The flavours, however, are more diverse and exciting and for that reason, it's worth the extra effort.
I served this dish with rice, but if want a less carby meal, try quinoa instead. If you like a bit of heat, add some chilli with the spices – as I serve this to the kids, I keep the chilli out.
Pumpkin Chickpea Curry
Ingredients
1 onion, finely diced
2 cloves of garlic, crushed
2 tsp. ground cumin
2 tsp. ground coriander
1/4 tsp. cardamom
1 – 2 cups of pumpkin, diced
1 1/2 cups of vegetable stock (extra if needed)
1 Tbsp. tomato paste
1 1/2 cups of cooked chickpeas or one tin drained and rinsed
4 tomatoes chopped or 1/2 tin of chopped tomatoes
1/3 cup red lentils, rinsed
a few handfuls of fresh baby spinach
rice yoghurt and fresh coriander to serve
Method
In a frying pan, sauté the onion in a little oil or butter over medium heat until soft. Add the garlic and spices and fry for a few more seconds until fragrant.
Add the stock, tomato paste, chickpeas, pumpkin, lentils and tomatoes. Bring to the boil and then simmer covered for 15 minutes until lentils and pumpkin are soft.
Check halfway through cooking and add more stock as needed so that the lentils cook and it doesn't dry out and catch.
Serve with rice and top with yoghurt and chopped coriander.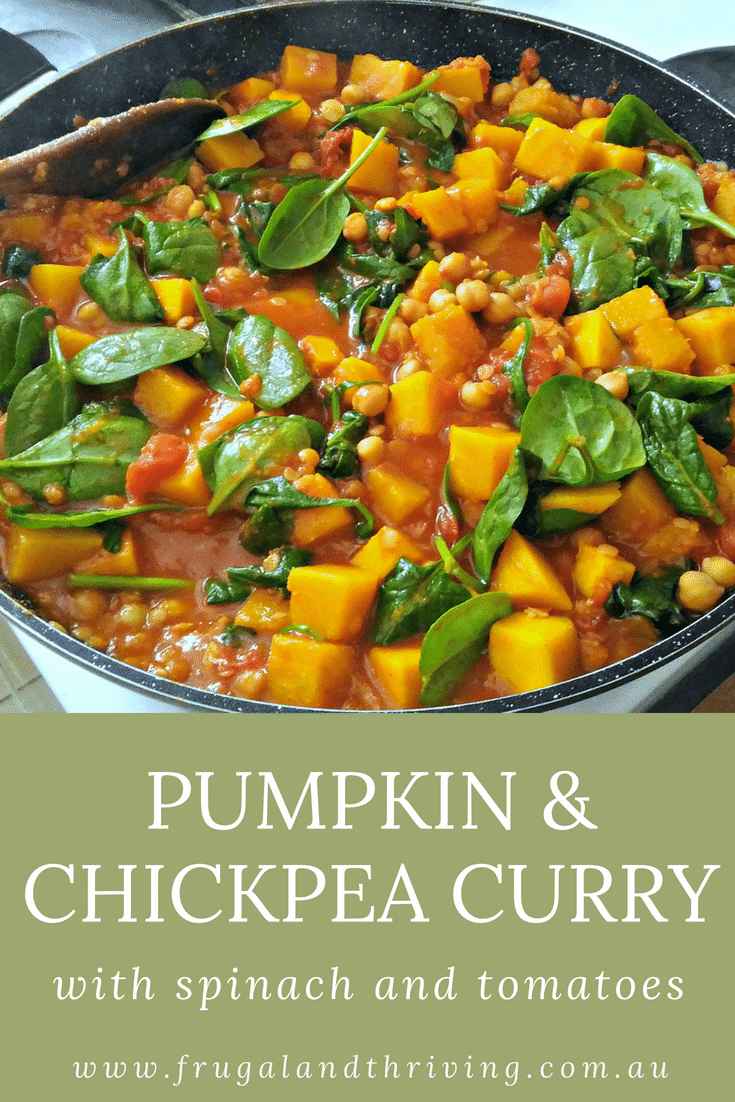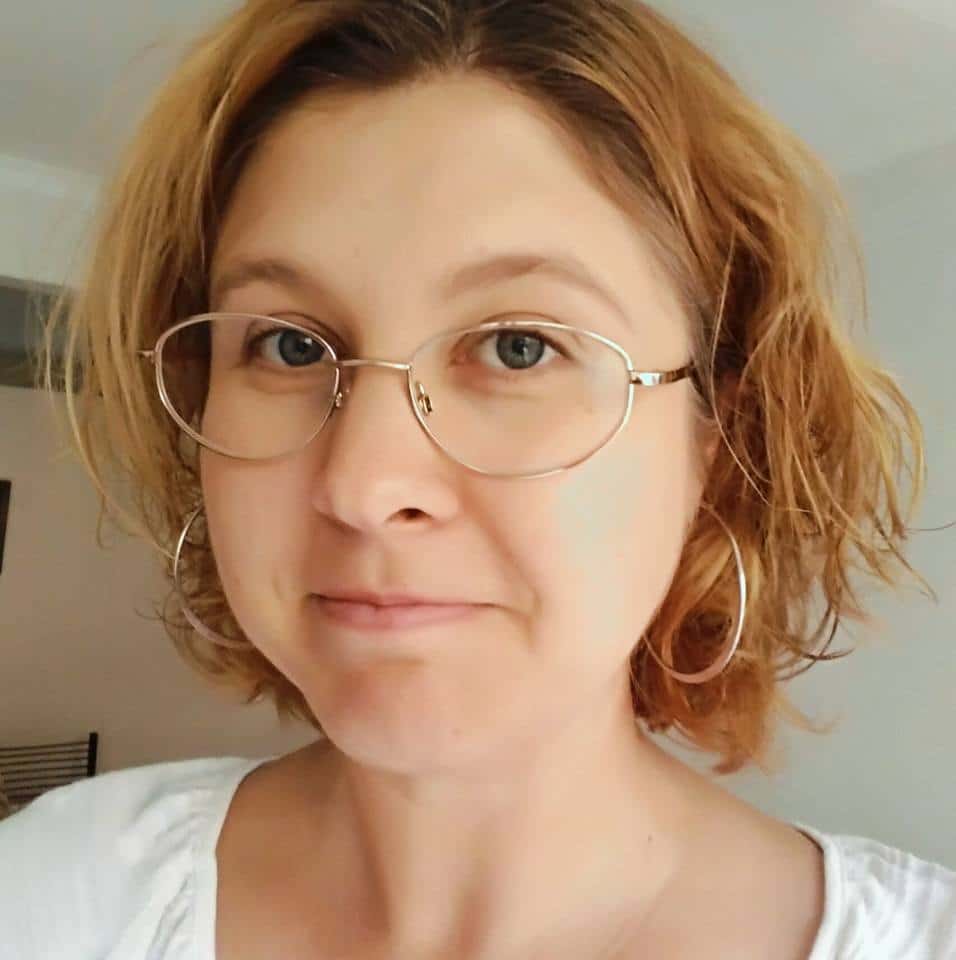 Melissa Goodwin is a writer and the creator of Frugal and Thriving who has a passion for living frugally and encouraging people to thrive on any budget. The blog is nine years old and is almost like her eldest baby. Prior to being a blogger and mum (but not a mummy blogger), she worked as an accountant doing other people's budgets, books and tax.