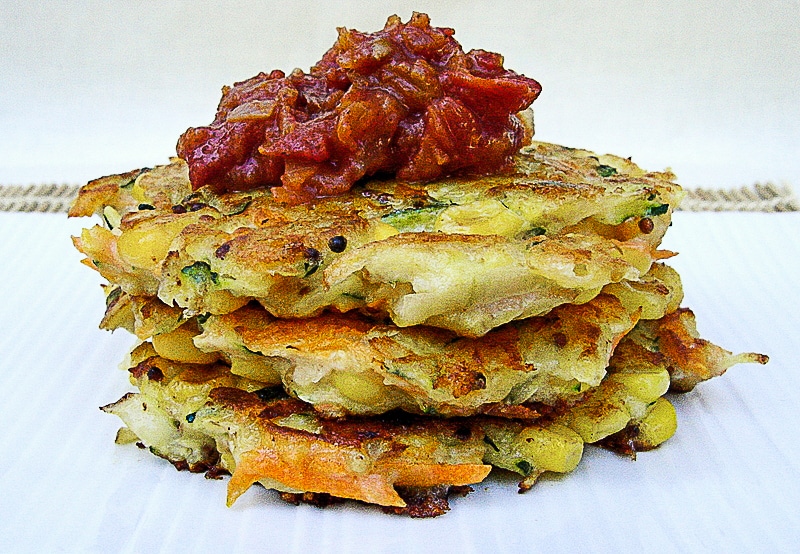 If you're wanting to increase your vegetable intake, these fritters are a quick and easy way to do so. Kids and adults alike love them, and they make great lunches.
Serve hot or store in the fridge for a speedy snack.
I served these with a homemade tomato relish, I'll share that recipe next week.
Vegetable Fritters
Ingredients
1 potato, grated (no need to peel)
1 zucchini, grated
1 carrot, grated
1/2 cup corn kernels, fresh or defrosted; or a small tin of kernels, drained
2 eggs
1/2 cup tasty cheese, grated
1/4 cup self-raising flour
1 –2 tsp. wholegrain mustard
salt and pepper to taste
Instructions
Squeeze excess moisture out of grated vegetables.
Add the rest of the ingredients and mix well.
Heat a frying pan with a little oil or butter (I like to use a little of both). Form/dollop fritters in the pan with about 2 tablespoons of mixture. Fry on both sides until lightly golden.
If serving hot, keep warm in the oven until all fritters are cooked.
Serve with homemade tomato relish (recipe next week) or bottled relish or chutney or sour cream.
Makes about 10 fritters.