Looking for a quick and inexpensive mid-week meal? Try this one pan chorizo and potato omelette.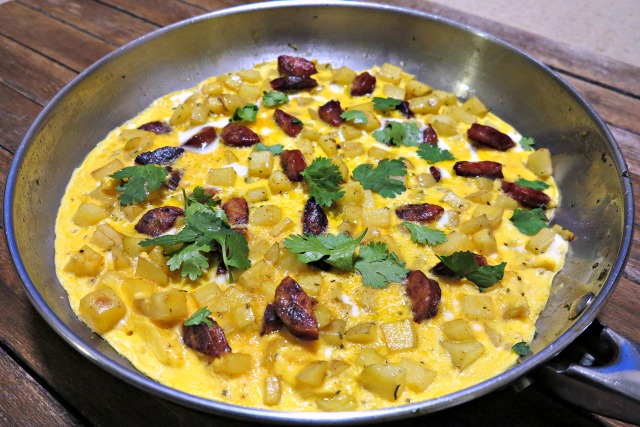 This is a quick omelette that is very tasty, thanks to the chorizo, which is full of flavour and is just a little bit spicy.
While I like to serve this with a well-dressed salad, my husband prefers it to be served with grilled Turkish bread.
We used to eat this between the two of us (with fewer eggs), but nowadays it feeds two adults and two young children – my eight-year-old son going back for seconds.
Make it all in one pan by boiling the potato in a little water, then drain, adding the chorizo to the dry pan.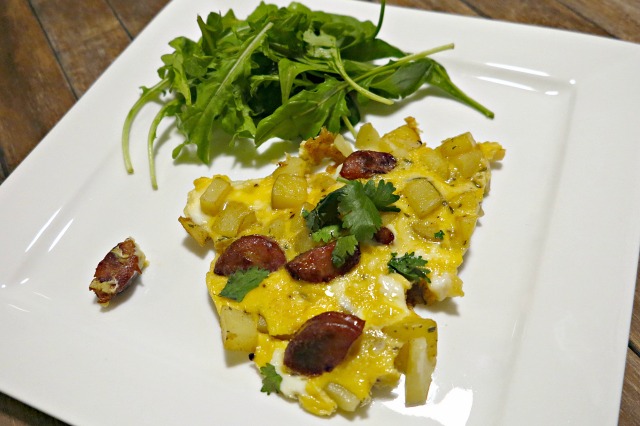 Chorizo and Potato Omelette
Ingredients
3 small potatoes, cut into small cubes
1 chorizo sausage, thinly sliced
1/2 tsp of fresh rosemary, chopped or 1/4 tsp of dried
6 eggs, beaten
Method
Boil or steam potatoes until tender. Drain.
Fry the chorizo on medium high until golden. Remove chorizo and put aside.
Add the potatoes and rosemary to the chorizo fat in the pan and cook tossing them until golden.
Return the chorizo to the pan before adding the eggs. There should still be a little bit of fat in the pan, but if not add a little oil or butter to ensure your eggs don't stick.
As the omelette cooks, draw the sides away slightly, tilting the pan and letting the top run down and cook.
Finish the omelette off under the griller/broiler for a minute or two until the top is cooked.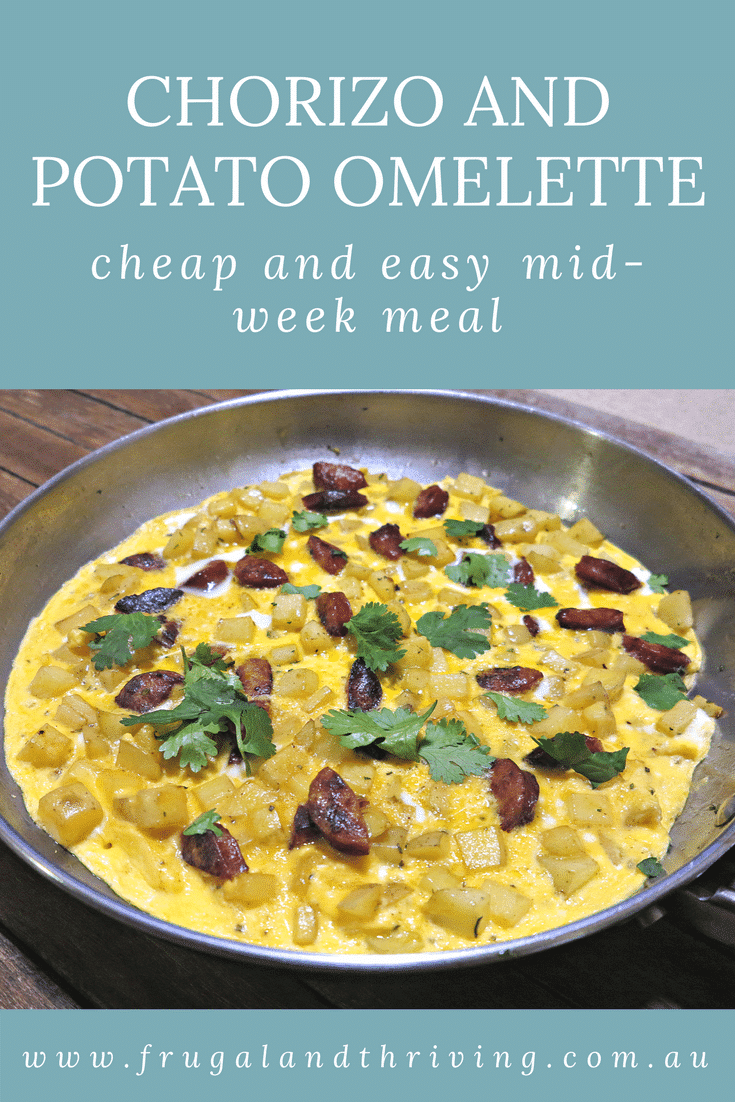 Melissa Goodwin is a writer and the creator of Frugal and Thriving who has a passion for living frugally and encouraging people to thrive on any budget. The blog is nine years old and is almost like her eldest baby. Prior to being a blogger and mum (but not a mummy blogger), she worked as an accountant doing other people's budgets, books and tax.