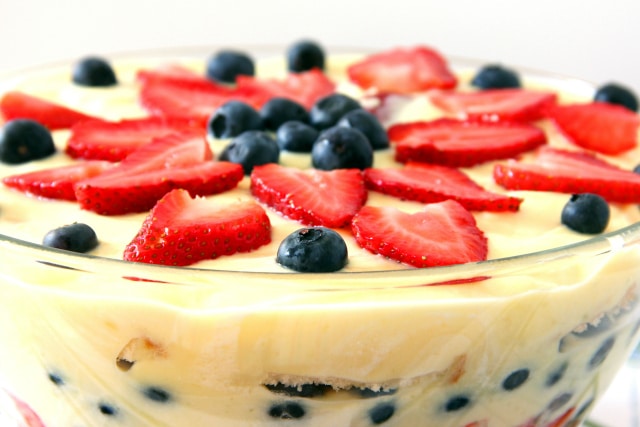 This was one of my Christmas day contributions, an old-fashioned English Trifle. Always a hit, there are endless variations to a trifle, basically, it's just layers of yumminess.
I nearly did morello cherries and kirsch but blueberries are delicious at this time of the year.
Make this one day ahead to allow for the liquid to be absorbed by the cake.
English Trifle
Ingredients
85g (3oz) packet of port wine jelly crystals
500mls of vanilla custard (purchased or make your own)
250g Madeira cake, cut into cubes
1/3 cup sherry
425g can of peach slices in syrup, drained reserve syrup (or mangos with passionfruit jelly are nice in summer)
whipped cream
fresh seasonal fruit to garnish
grated chocolate to serve
Method
Make jelly according to packet directions and pour into a shallow dish and refrigerate until set. Cut into bite sized cubes.
Line a 1ltr glass bowl with cake. Sprinkle cake with sherry (or whatever you have on hand – orange juice is fine) and brush with peach syrup.
Pour half the custard over the cake, top with the jelly and then about 2/3 of the peaches and then the remaining custard.
Top with remaining peaches, whipped cream and grated chocolate. Refrigerate overnight.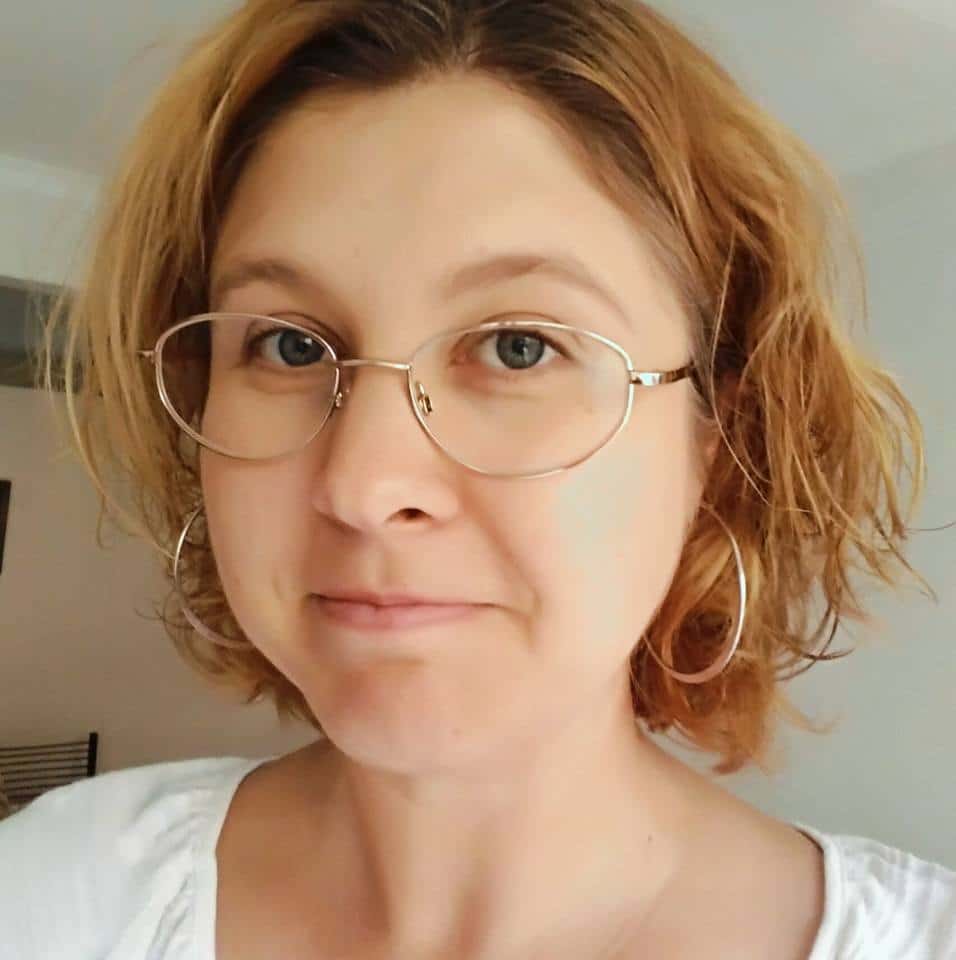 Melissa Goodwin is a writer and the creator of Frugal and Thriving who has a passion for living frugally and encouraging people to thrive on any budget. The blog is nine years old and is almost like her eldest baby. Prior to being a blogger and mum (but not a mummy blogger), she worked as an accountant doing other people's budgets, books and tax.