Frugal Valentine's Day Gift Ideas That Show You Care
This website may earn commissions from purchases made through links in this post.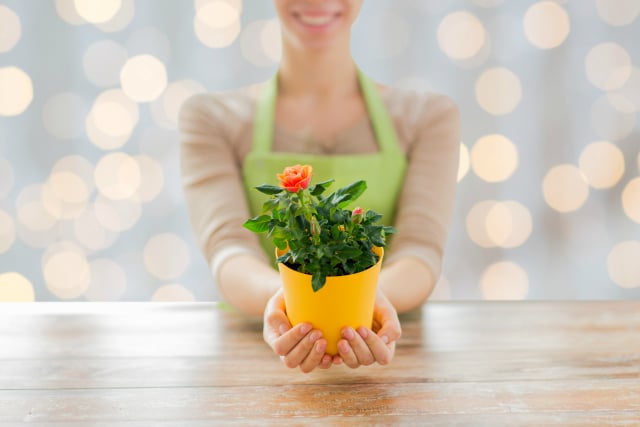 Traditionally, Valentine's Day is all about handmade cards and love notes, and maybe flowers or chocolate for good measure.
It wasn't commercialised. It was the sentiment that matters. Taking time out of your busy schedule to say, "I see you. I love you. I appreciate you."
Despite the commercialisation, I feel like we don't celebrate enough special moments. Yes, I think we should celebrate Valentines Day! We should grab with both hands any excuse to celebrate life, love and relationships.
And these petite gestures of love don't need to be restricted to just one day of the year. How often do we take time out to make sure the people we care about deeply know that? Valentine's Day is a good reminder to stop and think about that significant other in your life.
Of course, we don't need to give gifts to make someone feel appreciated, but if your loved one's "love language" is receiving gifts, then small gifts will be a winner.
You don't need to spend a fortune, however.
A handmade card or gift, a lovingly prepared meal, chocolates I'll take chocolates any day or a warm sentiment thoughtfully expressed are just a few ideas to make your loved one feel the love.
10 Frugal Valentine's Day Gift Ideas
1. Write a love note / poem / letter / song
A handwritten note is the traditional Valentine and a personal letter will always be treasured.
Alternatively, you can leave love notes in your Valentine's lunch box, write a poem or your song to serenade your Valentine.
2. Make a Valentine's Card
A handmade card, as opposed to the commercial variety, shows that you've put some thought and care into it.
Traditionally, cards were made from scrap bits and bob, so save money by sticking to tradition!
Save junk mail that comes on pretty coloured paper – once it's stuck down, you can't see the writing – also keep envelopes that others have sent cards in as hey too can be cut up. With some old lace from the sewing basket and a few scraps of beautiful paper, you can make quite a beautiful card without spending anything.
3. Buy the rose bush rather than just the rose
Flowers are a traditional Valentine's gift, but for a gift that keeps on giving a rose bush (or any other flowering plant) is a cheaper alternative. Potted miniature roses that make a lovely gift.
4. Cook a special candlelight meal
A meal that involves table linen, candles and music is a long way from the usual gobble-in-front-of-the-TV affair and marks out the meal as a special occasion.
A touch of atmosphere adds a touch of romance to even the most ordinary moments.
5. Give a bunch of handmade Origami Flowers
Long after the real things are gone, handmade flowers will continue to brighten a room and remind your Valentine of your love.
6. Send an SMS or email
A cheeky SMS at work can make someone's day. An email isn't as "special" as a handwritten note, but again, it's about what you write, not how you send it.
7. Do some Valentine baking
When it comes to sweet treats, only chocolate beats Red Velvet Cake on Valentine's Day. The bright red cake with delicious cream cheese icing is perfect for the occasion.
Don't splurge on heart-shaped tins that will sit in the cupboard for the rest of the year.
To make heart-shaped cupcakes, roll up a small amount of foil into a ball and drop in down between the patty cases and the tin to give your cake a heart shape.
For a heart-shaped cookie cutter, cut the bottom off a clean tuna tin and using pliers, bend it into a heart shape.
Other ideas: my friend cut heart shapes out of toast and spread them with strawberry jam for a special breakfast for her husband. You could also make some chocolates and wrap them with paper that has handwritten special messages on it.
8. Give the gift of you
I'm not necessarily talking about wrapping yourself up in a big bow (although I'm sure that won't go unappreciated) but personalised gift certificates for things like massages and romantic dinners can make a thoughtful gift without costing a lot of money.
And at the end of the day, that's what we want from our Valentine, quality time together.
9. Create a personalised gift basket
My husband gave me a gift basket when we were first dating. He filled a box with little goodies like bath soaps and other smelly stuff. It was evident that he had gone to a fair bit of effort, and it was for this reason that I loved it.
A personalised gift basket for Valentine's day could include things to use together on the day like a bottle of wine or a personal CD compilation of favourite romantic songs.
10. Scrapbook
A collection of special moments, memories and keepsakes will have sentimental value for the rest of your life. If scrapbooking isn't your thing, a simple photo in a picture frame is also a well-received gift.
You don't need to spend a lot to make your Valentine feel special. A well-thought gift and quality time together trumps a commercial gift every time.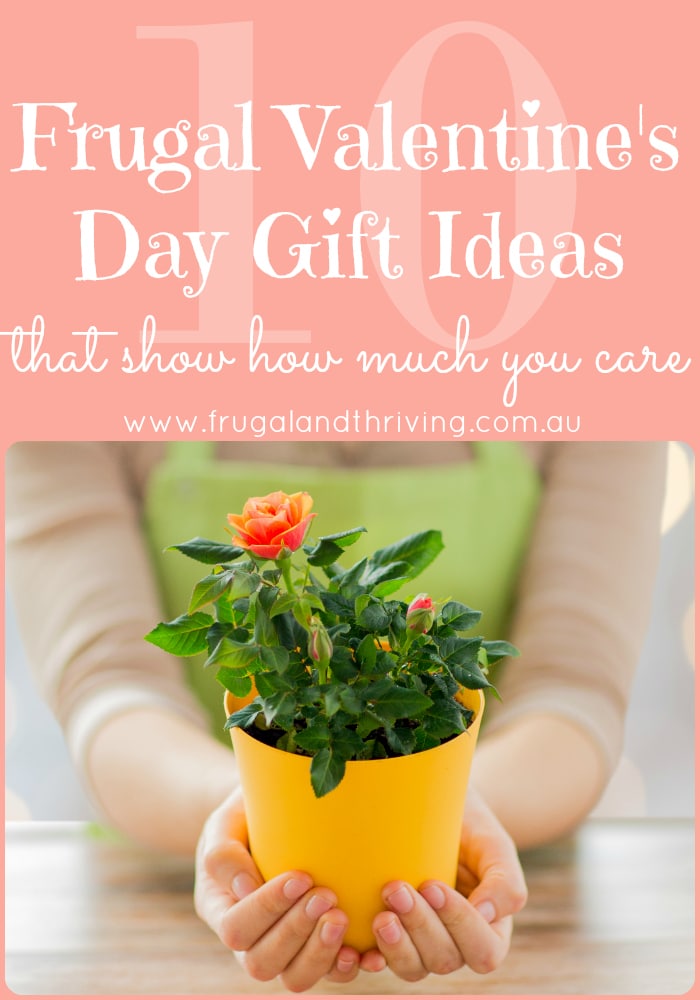 JOIN THE NEWSLETTER