When I was growing up, much of our Christmas traditions involved food. In fact, Christmas day was a big gastronomic event the likes of which we never saw for the rest of the year.
When it comes to the pleasures of the table, the day stands out in our family calendar.
It started early in the morning with ham, poached eggs and a smear of Australian mustard on toast for breakfast. At least one year, dad had a butcher friend brine a ham and then dad baked it in a scone dough case. It was the most succulent and tasty ham ever. There is no comparing real ham on the bone to the watery stuff you buy at the deli. The ham lived in a pillow case in the fridge and when it was all gone, mum would freeze the bone until winter and make pea and ham soup. Nothing wasted. The eggs we ate were fresh from a friend's yard and the bread was (in later years) handmade.
Later in the morning we would have morning tea of fruit mince pies, nibbles and choc-coated almonds. When we were older, when Santa had become a story and dad had retired from work, we would open our presents during morning tea time. When we were younger, dad worked shift work so Santa stocking presents were opened first thing in the morning, but 'under the tree gifts' waited until dad returned around 2pm. I guess that's a good lesson in deferred gratification, but it also spread the excitement of the day further and gave us time to play with and get to know the Santa presents.
Late in the afternoon came lunch/dinner. We always had a full roast. There is nothing in the world like mum's roast. Every year, despite the heat, mum served up roast pork and crackling, roast potato and pumpkin, beans, homemade gravy, homemade stuffing, apple and cranberry sauce. The whole shebang. Each year she worried that the pork was a bit dry or the potatoes didn't crisp up enough, but to us, it was the perfect meal every time.
Last year I had a go at cooking Christmas lunch (that's a stretch of the truth, really. Mum did most of the cooking in my kitchen and I helped. A little.) It was hot as hell. There's a lot of love that goes into those Christmas dinners each year.
After lunch was always summer fruit to cleanse: cherries, rockmelon, nectarines. Then we lay around full, sitting on the front porch watching the galahs in the big gum tree and playing i-spy while the sun set, or arguing politics when we were much older.
Much later in the evening, much much later, we would finish the day off with traditional Christmas pudding complete with custard, cream and a twenty cent piece hidden in it.
Nowadays, we celebrate Christmas more often than not with DH's family, which means the more Australian fare of prawns, cold meat, salads and pavlova. While that's nice too, it doesn't carry the same nostalgia as childhood traditions, and I think what made our childhood Christmas dinner so special was that it's something we didn't eat at any other time of the year. Turkey and plum pudding, for instance, are a one day a year taste sensation (apart from leftovers, of course). Cold meat and salads were what we ate on Boxing Day. And the day after. And the day after that.
It's got me thinking about the types of traditions that we will create as a new family that our children will grow up with. Do we want to continue the tradition of making the Christmas feast something special and memorable? Something different to what we can cook up every other day of the year? Do I want to spend half the day in the kitchen? Our traditions are important, but they are also what we make them. There is no perfect. They are something we build, little by little each year. Starting next year :).
What will you be feasting on this Christmas?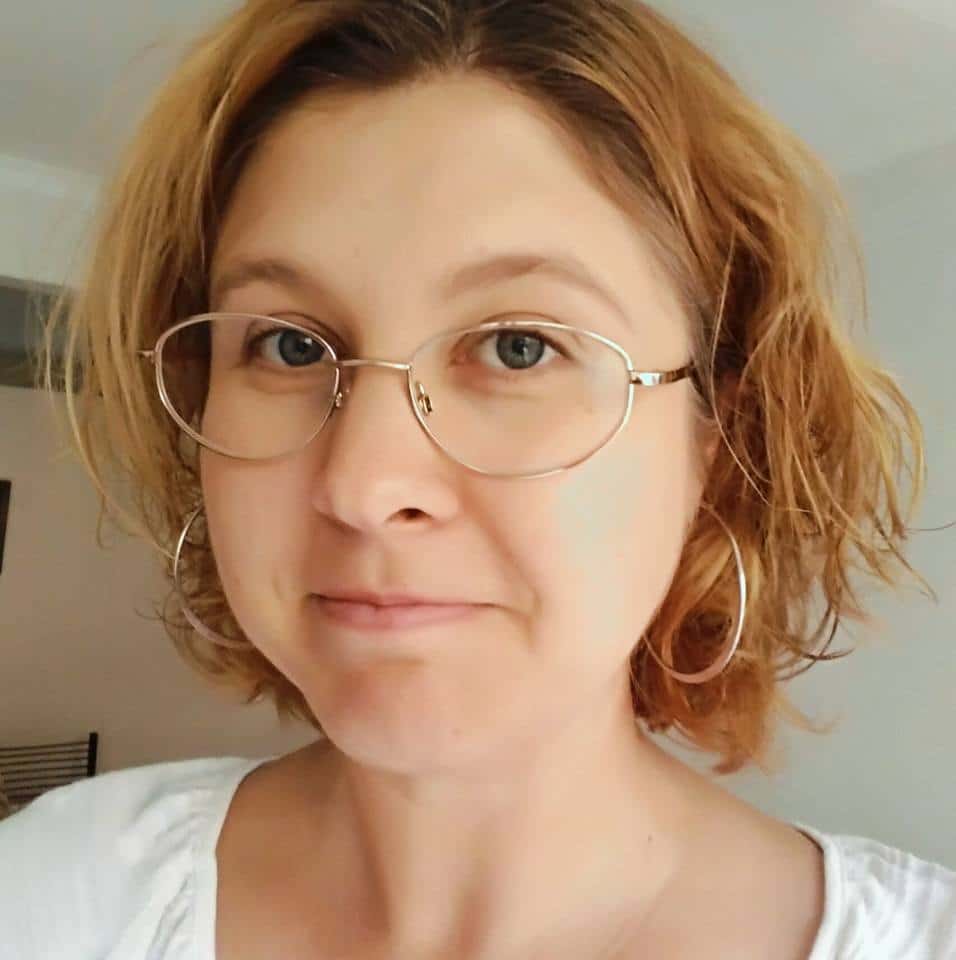 Melissa Goodwin is a writer and the creator of Frugal and Thriving who has a passion for living frugally and encouraging people to thrive on any budget. The blog is nine years old and is almost like her eldest baby. Prior to being a blogger and mum (but not a mummy blogger), she worked as an accountant doing other people's budgets, books and tax.