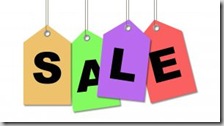 It may seem a little premature with Christmas still looming, but now is the best time to start preparing for the January sales.
And yes, despite my anti-consumerism, I think that the January sale is a great time to bag a bargain. Having worked in retail for 11 years, 6 of those in Grace Bros (now Myer), I've seen some great bargains during the sales.
To ensure that what you're getting is actually a bargain, a little pre-sale preparation is needed.
When is a bargain not a bargain?
Firstly, if you don't need the item, and you're just buying it because it's cheap, then it's not a bargain, it's money wasted.
Secondly, if you're using credit and raking up interest, the interest will wipe out at least part of the bargain discount.
Thirdly, if you're buying on impulse without doing the legwork, you may not be getting your bargain at the cheapest possible price, or the item may not be what you really wanted.
There are a few tactics to employ to get the most out of the January sales:
1. Make a list
What are some things that you need or having been putting off purchasing? These are the items to look for during the sales.
2. Think about gifts ideas for the upcoming year
I know a lot of people hate pre-buying gifts, but things like stocking fillers, generic gifts and kid's party gifts are things to keep in mind.
3. Buy you Christmas stuff
Christmas wrapping paper, cards and decoration are all reduced to clear after Christmas, so now is a good time to stock up for next year. A good idea is to store it all together so that it's not forgotten next Christmas when it's needed. The first days of the sales aren't necessarily the best days to buy these things, the prices get lower over time if the Chrissy stuff hasn't sold.
4. Assess your current wardrobe
What clothes do you and your family need? Now might be a great time to fill those wardrobe gaps. Writing down exactly what you need will help steer you away from impulse purchases.
5. Check for off season clothing
Everyone knows that the best time to buy clothes is at the end of the season, but the January sales can be a time that stores bring out whatever is left in the storeroom to try and sell at heavily discounted prices. If you're on vacation, even better. Hot climates often have an excess of winter stock, and cooler climates an excess of summer stock.
6. Check regular retail prices now
What are the regular retail prices for the things on your list? If it goes on sale for 20% off in one store, can you still buy it cheaper in another store? Or online? Compare discounts between stores also, to ensure you're getting the best bargain.
7. Read the junk mail
The junk mail can tell you two things. The first is the regular pre-sale retail prices so that you can compare with sale prices and other store's prices. The second is that sale catalogues often come before the sale and you can check the bargains out in the comfort of your home. Stores will also have one day only specials and these are sometimes printed in the catalogue, so if you're after towels and they go on sale on Thursday only, you know that's a good day to go shopping. If you don't get the catalogue, check online.
8. Shop twice
Take out the stress and go back later to look for the things you missed the first time. Not only does it reduce stress, stores have "quit stock" items (especially clothes), seasonal stuff they're trying to get rid of, and they reduce these items periodically throughout the sale. So today's 25% discount will turn into next weeks 75% discount if the items haven't sold.
9. Lay-by
Do people still use lay-by nowadays? As long as the store allows you to lay-by sale items, this is a much better option than paying interest on your credit card. If you haven't saved all year for the Jan sales (no, neither have I – this year, ok?), then lay-by allows you to get what you need without going into more debt. Years ago, I built up a decent glory box (do people still do that?) with the Jan sales and lay-by.
10. Wear comfortable shoes and clothes that are easy to come off
This is for change room jostling. Wearing a slip or whatever makes trying on clothes a lot easier.
11. Check the stores returns policy
A queue for the change room? Can't be bothered? Check that you can try on the clothes at home and return them if they don't fit.
12. Don't be afraid to ask for a bigger discount
If a button is missing or a seam is ripped, then don't hesitate to ask for a bigger discount, they can only say no. We used to have a policy of being able to give an automatic 10% off such items without calling the manager, and if the queue to the register is 50 people deep, we didn't care and didn't argue, just gave the extra discount.
13. Budget some fun money
I'm not a total kill-joy. Sometimes it's nice to be frivolous and buy something that you don't need, but really want.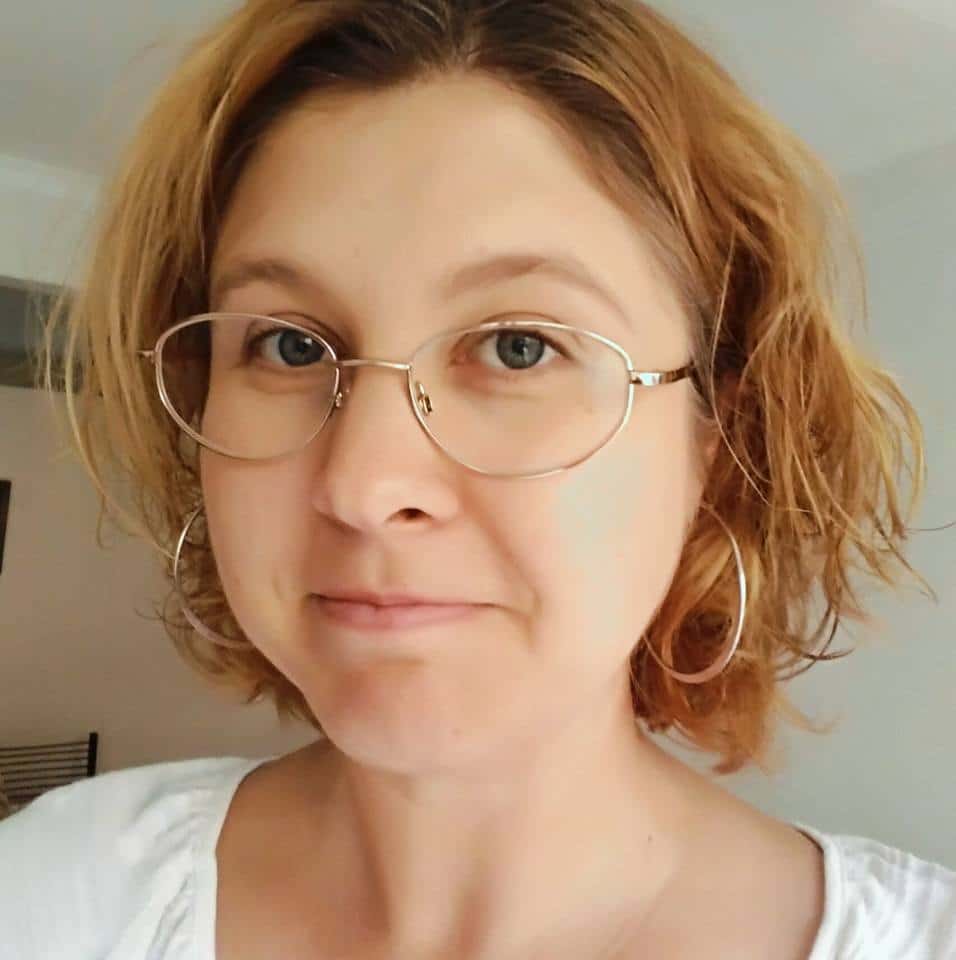 Melissa Goodwin is a writer and the creator of Frugal and Thriving who has a passion for living frugally and encouraging people to thrive on any budget. The blog is nine years old and is almost like her eldest baby. Prior to being a blogger and mum (but not a mummy blogger), she worked as an accountant doing other people's budgets, books and tax.