Sales Shopping Tips That Save Big Dollars (Boxing Day, Black Friday Cyber Monday Sales)
This website may earn commissions from purchases made through links in this post.
We all love a bargain, but sales can tempt us to over-spend. Here are the essential shopping tips to make the most Black Friday, Cyber Monday and Boxing Day.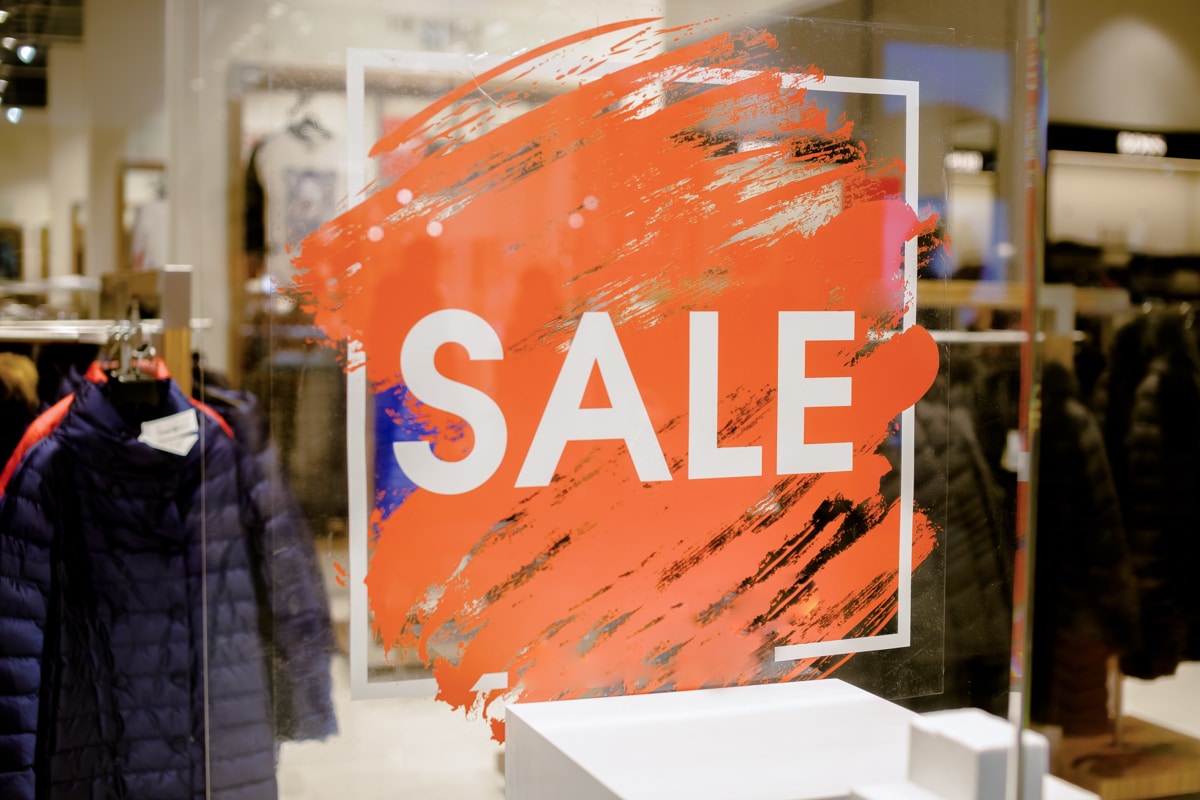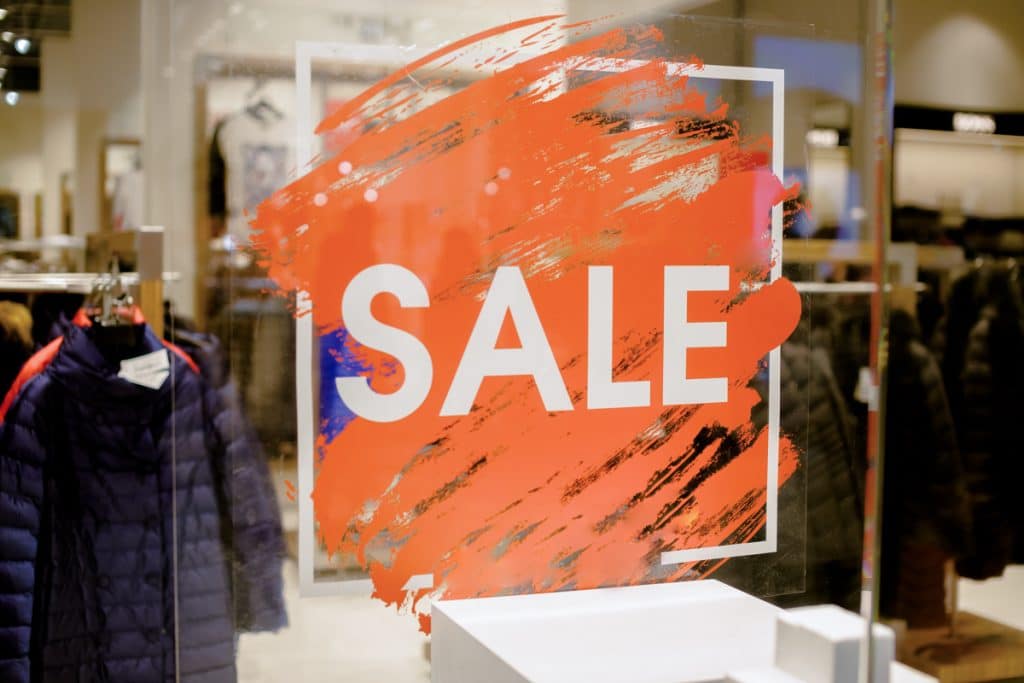 Shopping the sales is a smart way to save a tonne of money… IF you do it right.
Sure, sales are designed to lure you into spending more money. But if you're savvy, you can use them to your advantage to save money. In this post, I've shared lots of tips that help you avoid impulse buying and save big bucks on the things you need.
It used to be that there was only the end of year sales. But now we have a whole bunch of new sales dates that provide an opportunity to save as long as you know how to shop smart.
Black Friday Shopping Tips For Australians
Black Friday and Cyber Monday are relatively new here in Australia, and while some of us might be reluctant to get on board, you can save a lot of money on all sorts of items you might need.
And because these sales are just before Christmas, they are a perfect time to save on Christmas presents.
So my best tip for Black Friday sales is don't ignore them if you're in the market for something specific. Check out the other buying tips below for more savvy strategies.
In Australia, Black Friday is the first Friday after the US holiday of Thanksgiving which in 2020 is the 27th November.
Cyber Monday is the 30th of November 2020. Cyber Monday is specifically geared to online-only deals.
However, deals often start before the actual day, so if you're looking for things you need, it's a good idea to keep an eye out beforehand.
Not only that, the US is a day behind us, so keep an out for US bargains that are shipped internationally.
Places to find bargains include Amazon, eBay as well as traditional Australian retailers. Don't forget supermarkets! Black Friday can save you $$$ on groceries throughout Christmas and the New Year if you bag some great bargains.
Prime Day Shopping Tips For Australians
Prime Day is another big sales event that is specific to Prime members of the Amazon store. As Amazon is one of the biggest retailers in the world, it pays to check out their bargains.
Prime Day in Australia is on the 13th and 14th of October 2020. To bag the best bargains, you will need to sign up to be a Prime member.
The first month is free, so if you're new to Amazon Prime, then it can be worth signing up because you can cancel anytime while still getting access to the best bargains. After the first month, the Prime subscription is $6.99 per month.
Prime membership gives you access to free delivery on eligible orders, Amazon Prime streaming service, Prime reading and Amazon music. If you shop online for Christmas, the free delivery can save you a lot of money on delivery costs and again, you can cancel anytime.
My best tip for Prime Day sales is to sign up for one month to get the most out of the sales and enjoy the free delivery for Christmas. Check out the other shopping tips below to maximise your savings.
This year, Amazon wants to promote small businesses (did you know many of the retailers on Amazon are small businesses?). Through to October 12th, 2020, if you spend $10 or more in a small business, you'll get a $10 credit to spend on Prime Day.
The Two
Most Important Tips

for Saving Money During Sales

Bargain shopping is fun, but two essential rules ensure you save money.

The first tip is to buy what you NEED. If you're buying something because it's cheap, it's not a bargain, but a waste of money. And if stuff ends up gathering dust, you're better off not buying it.

Saving money is good, but buying unnecessary clutter that ends up in landfill isn't savvy at all.

The second tip is to AVOID CREDIT. If you have to pay interest on your purchases, then you're not saving money in the long run. If you do use credit – to get rewards, for instance – make sure you can afford to pay it off either straight away or before the due date.

Sales can be a cornucopia of temptation, so use the pro tips below to avoid over-spending and maximise your savings.

You may also like: What are the Best Things to Buy During Sales?
Pro Shopping Tips That Maximise Your Savings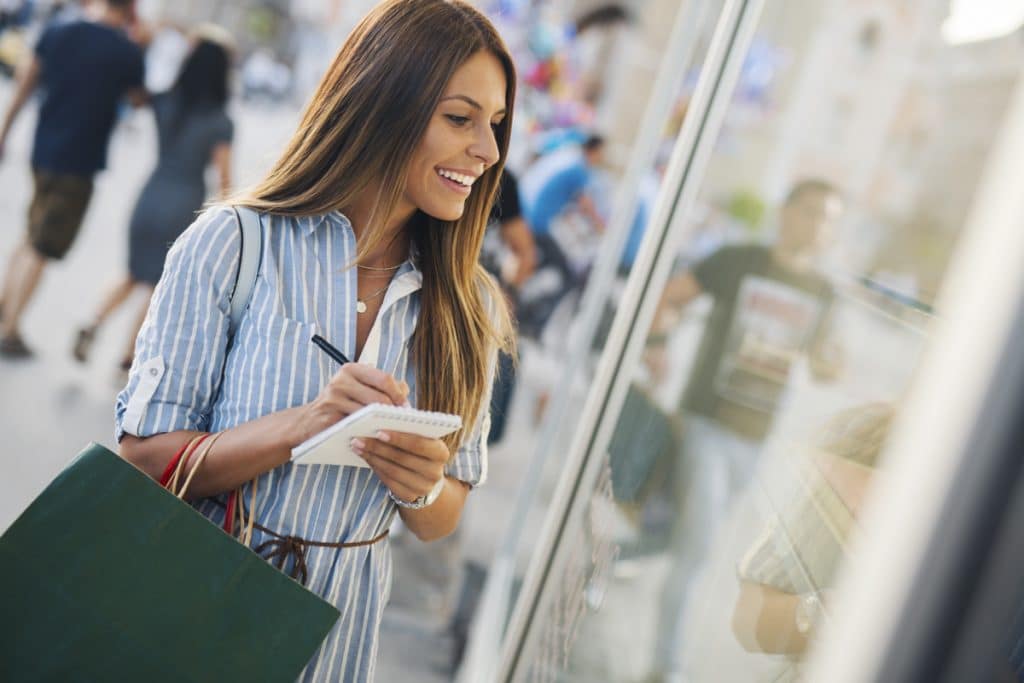 There are a whole bunch of shopping tips below that will help you get the most out of store sales.
But even if you only stick to the two most important tips above, you'll still be shopping savvy and saving money.
Here's how to maximise your savings when shopping:
1. Write Shopping List
Smart shopping is about buying what you need, so start by writing a list of all the things you need or have been putting off purchasing.
Do you or your kids need clothing? Work or school clothes? Seasonal clothing?
Are there things around the house that you need like new sheets?
What about things like Christmas presents or birthday gift? Stationery or office supplies? Is there essential furniture that you've been putting off buying or necessary appliance upgrades like replacing an old and faulty fridge?
Once you've written a list of things you need, the next step is to prioritise it.
If you can only afford one item, which is the most important one on your list?
If you're going in-store to purchase, what's the one item you don't want to miss out on?
When writing your list, jot down important details like clothing sizes for everyone in your family, furniture measurements, space measurements (for furniture and appliances), birthdays and special occasions and any other important details you need when making purchasing decisions.
2. Set a Shopping Budget
Most of us have wish lists longer than our budgets. So it's wise to know before you go shopping exactly how much you've got to spend.
If you spend more than you've budgeted, that can mean paying interest on purchases and interest eats into any savings you may have made.
So have a maximum spending amount in mind before you start shopping the sales. And if you've prioritised your shopping list, you'll get the most bang for your budget.
3. Track Your Spending
Once you've created a shopping budget, you're going to need a way to make sure you don't go over it!
You can write down your purchases to keep a tally of what you buy, or you can use a money app to account for your spending (I use Good Budget – this is not a sponsored recommendation, just the one I use).
4. Research Sales and Purchases Beforehand
Avoid paying more than you have to by doing your research well before the sales. You've already got a shopping list and a budget – this narrows your research down and shouldn't take too long.
When researching sales beforehand, create a shortlist of potential brands/styles or models.
For example, if you're looking for a washing machine, research the various models and their running costs and shortlist the ones you'd be happy owning. It's hard to make the right decision on the fly when you haven't done the research, but with a shortlist, you can choose the best deal and still get right item that suits your needs.
As part of your research, write down the regular sales price at various stores so you can compare sales prices to get the best price. Write the regular and sales price for each brand/style/model on your shortlist and you'll be able to bag the best deal.
5. Get Sales Notifications
Get an idea of what you want to buy and the sales price before the sales even start by reading store catalogues or signing up to store email lists to get notified in advance. You can always unsubscribe after the sales.
To get sales notifications you can:
sign up to store newsletters and get notified of special offers
use catalogue apps to browse catalogues
visit the online store to read the catalogue
download the store's app and turn notifications on (you can turn them off after the sale).
When browsing catalogues, check the time the sales start (and any pre-sales). If there is something you want, then getting in early will ensure you get that item.
Some online stores start their sale at midnight on the day (night), so keep this in mind if there's a bargain you don't want to miss.
6. Save Money With Gift Vouchers
Are family members having a hard time deciding what to get you for Christmas?
Save them the hassle and get what you want for a fraction of the original price by asking for gift vouchers and using them to shop during the sales.
7. Use Lay-By, After-Pay or Interest-Free
Judiciously
What if there's something you need and it's at a super discounted price, but you don't have the money?
If you know you can pay off the purchase in the designated time, then lay-by, interest-free or After-pay can help you save money as long as you pay it off before the due date.
The difference between lay-by and after-pay is this: with lay-by, you pay off your purchase in instalments over a specific period, but the store holds the goods until you pay them off.
After-pay is similar in that you pay off the purchase in instalments, but you get to take the goods straight away.
Interest-free offers allow you to purchase on credit without accruing interest for a set period.
It's important to do your research before you use any of these options.
What is the fine print? Make sure you understand when your repayments are due, what the penalties are if you don't repay in time, what the fees are etc.
What are the actual repayments you need to make each period to pay off the amount before the due date? The minimum payment they calculate usually isn't enough to pay your debt off in time, so don't get caught out! Make your own calculations to be sure you pay off your purchase in time.
What are the fees involved? Do the fees add up to be more than the discount on the purchase price? If so, it's better to wait and save up for the next sale.
In-Store Sales Shopping Tips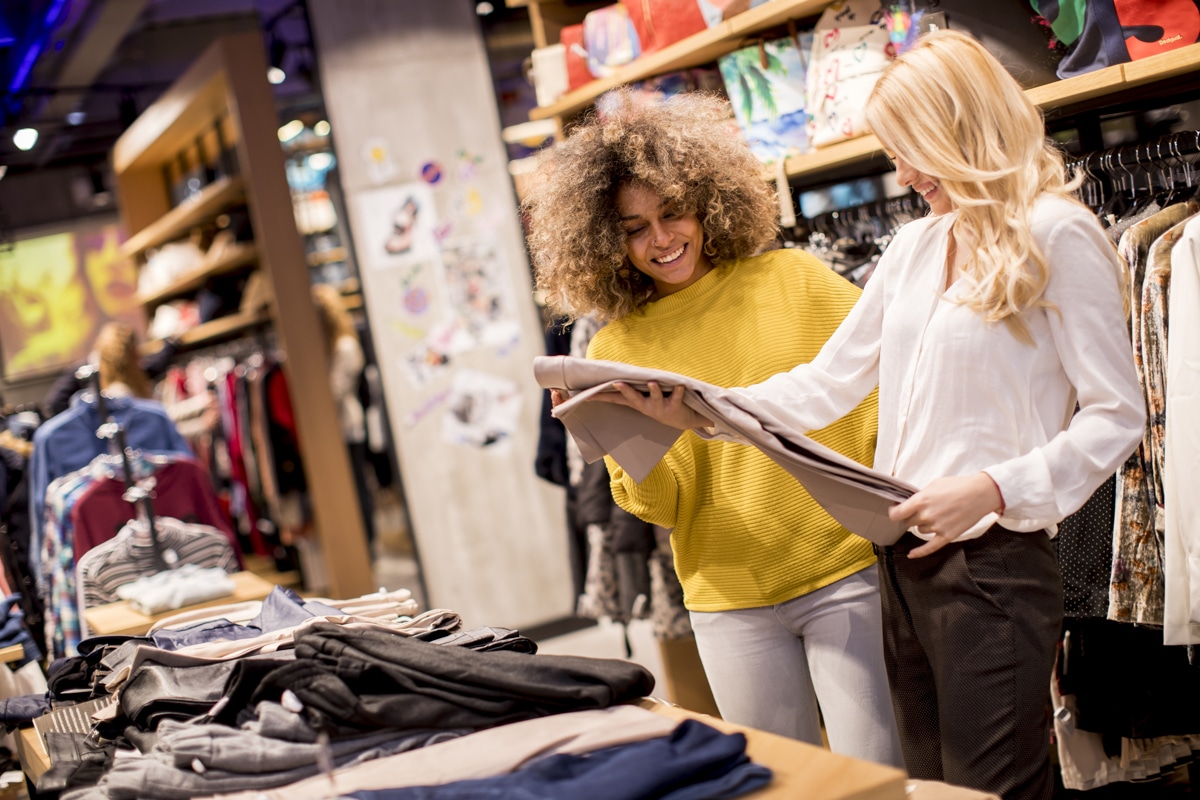 There are a few tips and tricks for shopping in-store on top of those listed above that can help you get the best sales shopping experience.
1. Wear Comfortable Layers
If you're spending the day wandering stores, you'll thank yourself if you wear comfortable shoes and clothing.
If you're planning to try on clothes, then easily removable clothes and shoes are also a good idea.
As well as comfortable clothes, take a water bottle to stay hydrated and snack in case you get hungry and the food court is too busy to eat. We all tend to make bad decisions when we're hungry, and a well-timed snack can end up saving you money!
2. Shop in Order of Priority
Did you prioritise your shopping list?
Not only does this help with budgeting, but it can also help you prioritise your shopping strategy. If you want a high-demand item, shop for that one first, so you don't miss out.
If you miss out on items lower down on your list, they won't matter as much.
3. Avoid the Crowds by Going Later
If you're not after high-demand items, then avoid the crowds by going later in the day. When everyone else is tuckered out and home recovering, you can shop in relative peace.
4. Shop with a Friend and Not with The Kids
Shopping with a friend can make the day fun, but they can also be your wise counsel when you're tempted by things you don't need.
A good friend will tell you when that dress doesn't suit you or 'you don't really need that.'
Kids, on the other hand, can make the whole experience very stressful.
5. Check Returns Policies
While stores legally have to offer a return for faulty items, they do not have to accept a return just because you change your mind.
So it's wise to know the stores returns policy before making a purchase. If you're not sure about it, it's better to leave it than risk being stuck with an unwanted purchase.
6. Haggle for a Bigger Discount
If a button is missing or a seam is ripped, then don't hesitate to ask for an extra discount; it doesn't hurt to ask. Be polite and accept that the store might refuse and remove the item from sale.
You can also ask to price match if you see the same item cheaper in another store. However, some stores have a no-price match policy on big sales days, so expect that they may say no, especially if it's super busy.
Online Sales Shopping Tips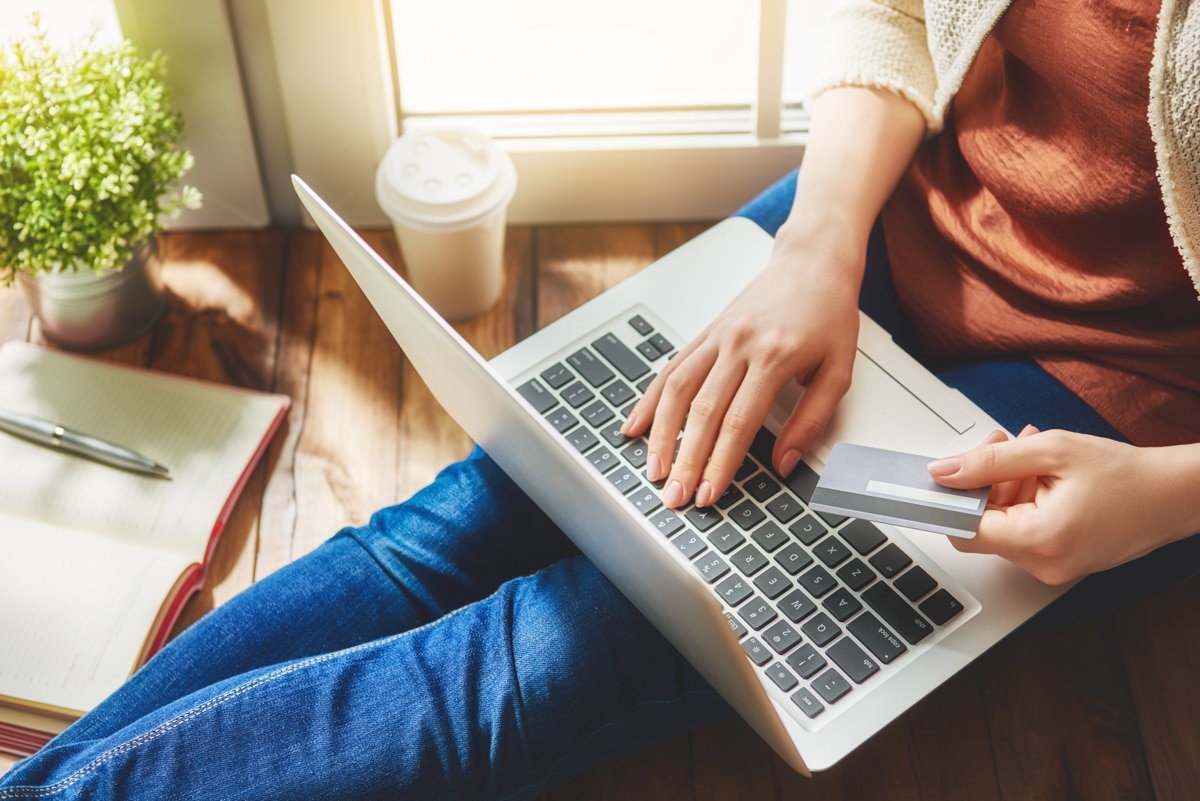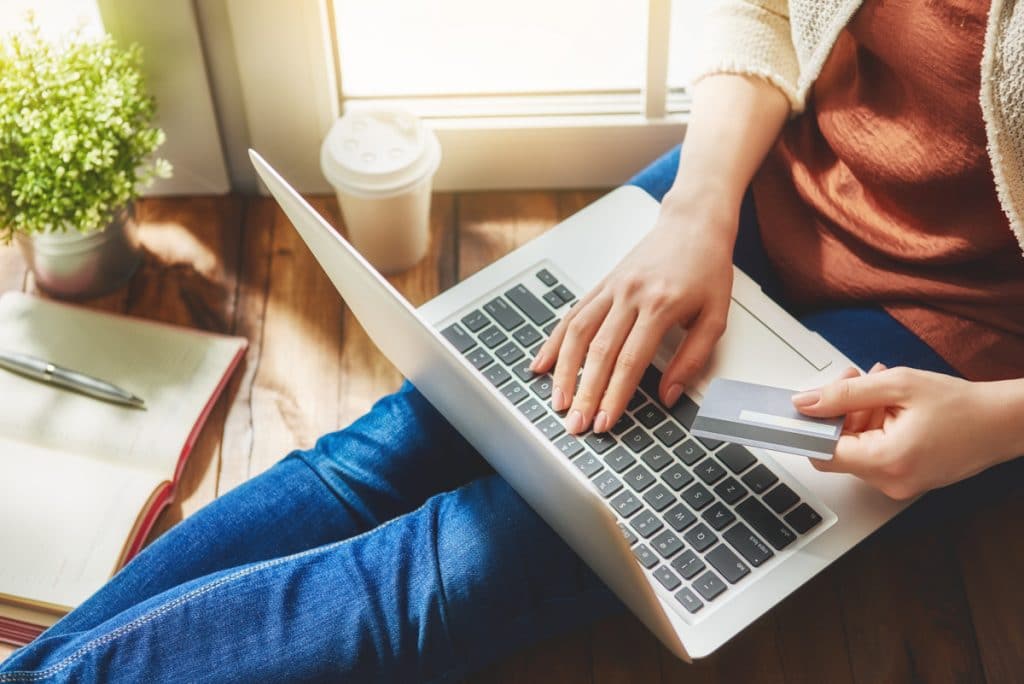 Want to avoid the crowds but still want to bag a bargain? Hello, online shopping!
All of the tips above like making a list and a budget still apply, but there are a few extra things you need to look out for to maximise your savings.
1. Watch Shipping Costs
Any savings you make on purchase price can be quickly lost on expensive shipping costs, especially when shipping to (or within) Australia.
So when comparing cost, make sure to factor shipping costs into your calculations. It might be cheaper to deal with the crowds.
2. Check Returns Policies
Getting the wrong thing in the mail can be a hassle. To avoid getting the wrong size, check and double-check measurements.
But sometimes getting the wrong thing happens, so also check the returns policies and procedures before purchasing online.
3. Use Cashback Sites
Cashback sites like Cashrewards and Shopback can save you even more money by giving you rebates on your purchases.
The best way to make the most of cashback rebates is to find the best bargain you can and then see if there's also a rebate available.
If there are things you need to buy, then buying them when they are on sale is a smart way to save money. And while sales are designed to get you to spend more, if you're savvy, you can use them to your advantage and save.
You Might Also Like: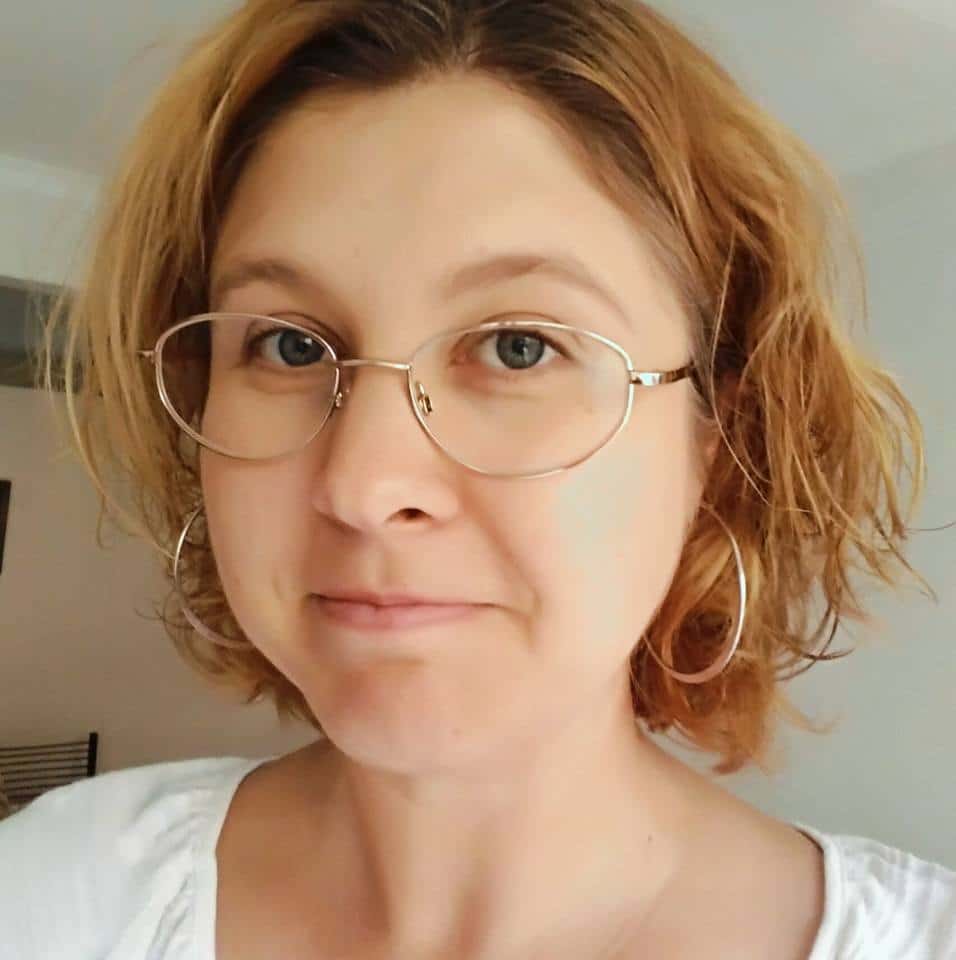 Melissa Goodwin has been writing about frugal living for 10+ year but has been saving her pennies since she first got pocket money. Prior to writing about frugal living, Melissa worked as an accountant. As well as a diploma of accounting, Melissa has an honours degree in humanities including writing and research and she studied to be a teacher and loves sharing the things that she has learned and helping others to achieve their goals. She has been preparing all her life to write about frugal living skills.
JOIN THE NEWSLETTER